SSN NEPTUNE - ASTUTE CLASS SUBMARINE
ATLANTIS STORY MAP & OPERATION HOMEPAGE

THE TARGET - Terramentals aim to steal a British Royal Navy submarine, to destroy oil wells in the North Sea, by way of drawing attention to the manifold oil discharges, and their unlawful detention, as legitimate conservation protestors.
The SSN Neptune was launched unceremoniously, being quietly hurried into service after SSN Agamemnon's reactor core was condemned, and a cover up ordered by Nick (The Devil) Johnson, on the grounds of compromised homeland security. In public, ordering an investigation. Code for, run for cover chaps. This followed the revelation that HMS Vanguard had reactor bolts heads glued in place, on its Rolls-Royce PWR2 (Core H) reactor, instead of replacing the shafts with new, under service contracts with Babcock and BAE Systems.
Billed by many as the best submarine on earth, the Astute class was a natural target for the Terramentals.

When the lead boat of the Astute-class of nuclear-powered attack submarines entered service, it was described as the "most capable" submarine ever built for the Royal Navy, with a whopping £1.6 billion price tag for each boat.
In December 2020, the fifth and in the class was officially named, with the future HMS Anson then recently launched. To be followed by two additional boats – Agamemnon and Agincourt – then under construction by BAE Systems Maritime Submarines at Barrow-in-Furness in northwest England. Cliff Robson, was the then managing director at BAE Systems, employing more than 1,700 people to work on the Astute program for the Royal Navy.

At approximately 320-feet long, the Astute class are the largest RN attack submarines.

They were the first nuclear submarines to be designed in a 3D computer-aided environment. They do not have an optical periscope, instead, using a high specification video technology, which enables the crew to scan the horizon and get a 360-degree view to address potential threats.

These boats of are powered by a Rolls-Royce PWR2 (Core H) reactor and fitted with a pump-jet propulsor, the same reactor that was developed for the Vanguard-class ballistic missile submarines. The nuclear reactor has a twenty-five-year lifespan before needing to be refueled, and can be used to recycle air and water. This provides a theoretically unlimited endurance for the submarine, which could circumnavigate the globe without surfacing.

The Astute-class was developed to utilize state-of-the-art anti-acoustic tiles, which reportedly allow the vessels to glide through the water almost silently. The noise the submarines give off has been compared to that of a "baby dolphin."

The Thales Underwater Systems Sonar 2076 – an integrated passive/active search and attack sonar suite – on each of the subs, can detect certain objects from 3,000 nautical miles away, roughly the distance between the English Channel and New York City.

They are armed with Spearfish torpedoes to deal with enemy subs and warships, while Tomahawk cruise missiles can target land-based threats up to 1,000 miles away. Astute submarines have stowage for thirty-eight weapons.

The crew have their own bunks instead of having two sailors on opposite watches sharing the same bunk at different times.
However you look at it, and seek to justify the use of nuclear energy to keep the peace, the cost in terms of pollution when no state on earth has been able to decommission reactors safely, is a cause of major concern to environmentalists, like the Terramentals.
The same applies to nuclear weapons. You may then feel some sympathy for extreme activists, trying to drum some common sense into the heads of warmongering politicians.
China, India, Russia and the USA may want to take note. That their submarines are not immune. But rather a target for drones, should one or the other combatants wake up to that possible scenario. A revolution in naval warfare, similar to the revolution Predator-Reaper drones brought to air forces all over the world.
OPERATION NEPTUNE CAST:
| | |
| --- | --- |
| CHARACTERS: PROTAGONISTS | DESCRIPTION |
| | |
| | First Sealord, British Royal Navy |
| | The world's most comprehensive interactive DNA database |
| | Submariner Commander HMS Neptune (Captain) |
| | |
| | |
| | Researcher & camerwoman, good friend of John Storm |
| | The world's smallest, fastest & most powerful supercomputer |
| | Electronics & computer wizard, crew member Elizabeth Swann |
| | Blue Shield, Newcastle University, England |
| | Honest British Prime Minister, Rt Hon MP Member Parliament |
| | Fastest solar/hydrogen ship & floating laboratory |
| | Anti piracy weapon & ship security system |
| | Legal and intelligence trust manager, Swindles & Gentry |
| | The onboard AI supercomputer ship manager |
| | Senior BBC news world service anchor |
| | Ocean adventurer, anthropologist, & marine archaeologist |
| | The ships cat and lucky mascot |
| | Beleaguered Monarch wrestling with UK corruption |
| | Elizabeth Swann's onboard survey ROV |
| | John Storm's uncle, designer of Elizabeth Swann |
| | UNESCO sunken realms division, conservationist |
| | Lieutenant, a brave submariner HMS Neptune |
| | BBC & Sky freelance investigative reporter Caribbean regions |
| | Stricken Astute nuclear sub with Spearfish torpedoes |
| | Freelance reporter, friend of Charley Temple |
| | A marine biologist, admirer of John's work |
| | Sky News Editor, always looking for an exclusive |
| | Cleopatra's call sign to protect her royal identity |
| | Midshipman, HMS Neptune (Kings College, Uni, London) |
| | Scottish director BAE Systems, MOD contractor, whistleblower |
| | |
| | |
| --- | --- |
| CHARACTERS: ANTAGONISTS | DESCRIPTION |
| | |
| | Crafty compact acrobatic subaqua diver Terramental - 'Sly Fox' |
| | Navigator handy Terramental, biologist, video evidence |
| | Chief Executive Babcock, MOD subcontractor |
| | Chief Constable - Scotland Yard (Metropolitan Police) |
| | Dirty Harry's sidekick, (DI) fraud squad cover ups |
| | Cuban freedom fighter & Predator submersible designer |
| | Pilot of mini sub, ex air force, SAS hard man Terramental |
| | Corrupt UK Minister for Defence, oil investor |
| | Leader Terramentalists (Oxford grad. 35 tall dark Arabian) |
| Predator HK | A high speed hunter-killer submersible |
| | Corrupt Met cop who sexually assaulted & beat Zera Masken |
| | |
| | A group of protestors driven to extreme activism |
| | Stunningly attractive climate obsessed Terramental |
| | Saudi demure Terramental scientist (Lady Penelope) |
| | |
In the John Storm series of ocean awareness adventures, extreme activists use their Predator HK to steal an Astute class submarine, belonging to the British Royal Navy. The anti global warming terrorists plan to steal US and Soviet submarines, as part of their agenda to prove the futility of all out thermonuclear annihilation. Using their own illegal, weapons against the perpetrators of what they see as crimes against humanity.
In this fictional John Storm adventure, the Astute submarine commandeered, develops radiation leaks, making the vessel dangerous to life in the ocean, and eventually, those submariners operating the vessel, adding to the list of complaints of the Terramentalists.
ROYAL NAVY SHIPS
Nine ships and a naval base of the Royal Navy have been named HMS Neptune after the Roman god of the ocean:

HMS Neptune (1683) was a 90-gun second rate launched in 1683. She was rebuilt in 1710 and 1730 before being renamed HMS Torbay in her new incarnation as a third rate in 1750. She was sold in 1784.
HMS Neptune (1757) was a 90-gun second rate launched in 1757. She was hulked in 1784 and broken up in 1816.
HMS Neptune (1797) was a 98-gun second rate launched in 1797. She fought at the battle of Trafalgar and was broken up in 1818.
HMS Neptune was to have been a 120-gun first rate. She was renamed HMS Royal George (1827) in 1822, before being launched in 1827. Royal George was sold in 1875.
HMS Neptune (1832) was a 120-gun first rate launched in 1832. She was rebuilt as a 72-gun third rate with screw propulsion in 1859 and was sold in 1875.
HMS Neptune (1863) was a coastguard cutter built in 1863 and sold in 1905.
HMS Neptune (1874) was an ironclad warship launched in 1874 as Independência, intended for the Brazilian Navy. Acquired by the Royal Navy in 1878, she was sold in 1903.

MS Neptune (1909) was an early dreadnought launched in 1909 and scrapped in 1922.
HMS Neptune (20) was a Leander-class light cruiser launched in 1933 and sunk in a minefield off Tripoli in 1941.
HMS Neptune was a projected Neptune-class cruiser in the 1945 Naval Estimates, but the plans were cancelled in March 1946 and she was never ordered.
HMS Neptune (shore establishment) is the name given to the shore establishment at HMNB Clyde.
HMS NEPTUNE LINKS
http://www.hmsneptune.com/
https://navymuseum.co.nz/explore/by-themes/world-war-two-by-themes/the-loss-of-hms-neptune/
https://www.royalnavy.mod.uk/navyfit/sports/facilities/hms-neptune-sportsdrome
https://en.wikipedia.org/wiki/HMS_Neptune_(1909)
https://en.wikipedia.org/wiki/HMS_Neptune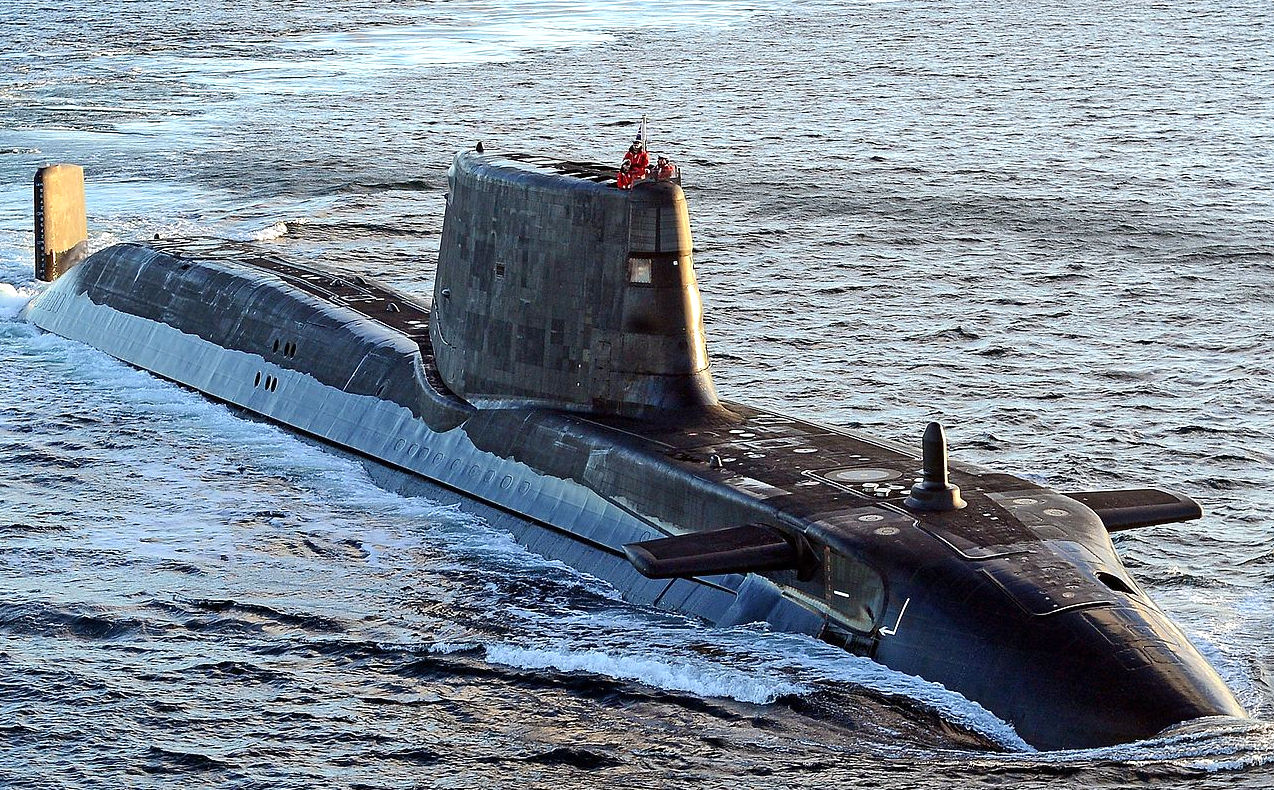 CHARACTERS | GOLD | MEDIA | MOVIES | SCREENPLAY | SUBMARINES
This website is Copyright © Cleaner Oceans Foundation Ltd., April 2023. Asserted as per the Berne Convention.
In this fictional story, the characters and events are the product of the author's imagination.