JOHN STORM - ELIZABETH SWANN CAPTAIN
ATLANTIS STORY MAP & OPERATION HOMEPAGE

THE TARGET - Terramentals aim to steal a British Royal Navy submarine, to destroy oil wells in the North Sea, by way of drawing attention to the manifold oil discharges, and their unlawful detention, as legitimate conservation protestors.
John Storm is the Captain of the Elizabeth Swann, designed and built by his uncle, Professor Douglas Storm on the west coast of Australia.
John grew up in the South of England, and then Australia with his uncle, after his mother and father parted company. His mother, Ember Storm, was a bit of a missionary, who took the Christian faith to heart, driven to leave the United Kingdom, to spread the Gospel in Africa. His father, Beaumont Storm, was an chemical entrepreneur, mainly in the construction industry, where his knowledge of chemistry was useful, in formulating a building material that was rot and fireproof. He operated mainly in Africa and then Europe. The family were colonials in the broadest sense.
John took to anthropology, like a duck to water. This took him from Australia to Tanzania, where he felt most at home digging up fossil clues to his ancestors. From here he developed an obsession with collecting DNA. He also studied engineering, biology and marine archaeology. And took to lobbying to draw attention to marine pollution, as plastic became a menace in the oceans. He famously scaled the Shard in London, releasing a banner as he abseiled the building. Later, he abandoned the lead in a solar boat race to rescue Kulo-Luna, a giant humpback whale wounded by illegal whalers, then trapped in ghost fishing nets.
John is friends with Charley Temple, a camerawoman turned investigative reporter, also a campaigner for justice.
John accidentally becomes super-human when injected with a CRISPR virus in Manaus, while rescuing his friend Charley Temple from a Neo-Nazi group of occultists, who manage to clone Cleopatra, the last Pharaoh Queen of Ancient Egypt. His strength and boosted intelligence help him to rescue Cleopatra from the CIA, and survive a US missile attack.
Later, suffering from the irritating side effects of the CRISPR virus, John and his genius friend Dan Hawk, engineer a dedicated serum to correct the defects, also enhancing his frame, mental and muscle capacity, turning John into Homo Sapiens Superior; Kanis Rex. With this system the team discover they can cure cancer, when they save the life of Pope Peter Benedict within the Vatican, Italy. This makes John and the Swann a target for billionaires looking to extend their lives, as they try to purchase or steal the technology for themselves.
Through all of this, John remains an advocate and operative for Blue Shield, free of charge, using his mounting treasure trove, finders fee awards to cover the cost his lobbying, adventures, and discoveries.
In this 'Operation Neptune' adventure, John is torn between capturing the oil rig terrorists, as some news coverage is billing them. But as the story unravels, Storm and his crew read between the lines, discovering they were unlawfully jailed for trying to expose the awful truth about the North Sea drilling platforms. Then, when they inadvertently expose the defective MOD contracts, leading to an Astute submarine reactor leaking radiation to cause harm to marine life, his attitude changes. He may not condone their methods, however effective, but he is not about to let the Royal Navy sink the evidence, or lock up the Terramentals for the rest of their lives, for exposing procurement fraud and corruption between the fossil fuel spin-doctors, British military, and Members of Parliament and the House of Lords.
John is especially pleased that the temporary halt on oil rig production, has the effect of accelerating renewable green hydrogen for vehicles and vessels. He uses all of these factors to negotiate an amnesty for the Terramentals, provided that they limit future activities to peaceful demonstrations.
OPERATION NEPTUNE CAST:
| | |
| --- | --- |
| CHARACTERS: PROTAGONISTS | DESCRIPTION |
| | |
| | First Sealord, British Royal Navy |
| | The world's most comprehensive interactive DNA database |
| | Submariner Commander HMS Neptune (Captain) |
| | A digital communication interface for the human brain |
| | |
| | Researcher & camerwoman, good friend of John Storm |
| | The world's smallest, fastest & most powerful supercomputer |
| | Electronics & computer wizard, crew member Elizabeth Swann |
| | Blue Shield, Newcastle University, England |
| | Honest British Prime Minister, Rt Hon MP Member Parliament |
| | Fastest solar/hydrogen ship & floating laboratory |
| | Anti piracy weapon & ship security system |
| | Legal and intelligence trust manager, Swindles & Gentry |
| | The onboard AI supercomputer ship manager |
| | Senior BBC news world service anchor |
| | Ocean adventurer, anthropologist, & marine archaeologist |
| | The ships cat and lucky mascot |
| | Beleaguered Monarch wrestling with UK corruption |
| | Elizabeth Swann's onboard survey ROV |
| | John Storm's uncle, designer of Elizabeth Swann |
| | UNESCO sunken realms division, conservationist |
| | Lieutenant, a brave submariner HMS Neptune |
| | BBC & Sky freelance investigative reporter Caribbean regions |
| | Stricken Astute nuclear sub with Spearfish torpedoes |
| | Freelance reporter, friend of Charley Temple |
| | A marine biologist, admirer of John's work |
| | Sky News Editor, always looking for an exclusive |
| | Cleopatra's call sign to protect her royal identity |
| | Midshipman, HMS Neptune (Kings College, Uni, London) |
| | Scottish director BAE Systems, MOD contractor, whistleblower |
| | |
| | |
| --- | --- |
| CHARACTERS: ANTAGONISTS | DESCRIPTION |
| | |
| | Crafty compact acrobatic subaqua diver Terramental - 'Sly Fox' |
| | Navigator handy Terramental, biologist, video evidence |
| | Chief Executive Babcock, MOD subcontractor |
| | Chief Constable - Scotland Yard (Metropolitan Police) |
| | Dirty Harry's sidekick, (DI) fraud squad cover ups |
| | Cuban freedom fighter & Predator submersible designer |
| | Pilot of mini sub, ex air force, SAS hard man Terramental |
| | Corrupt UK Minister for Defence, oil investor |
| | Leader Terramentalists (Oxford grad. 35 tall dark Arabian) |
| Predator HK | A high speed hunter-killer submersible |
| | Corrupt Met cop who sexually assaulted & beat Zera Masken |
| | |
| | A group of protestors driven to extreme activism |
| | Stunningly attractive climate obsessed Terramental |
| | Saudi demure Terramental scientist (Lady Penelope) |
| | |

Zera Masken Domineering logical obsessed single mum Terramental Rachel Weiss
Zinzi Jamha Psychotic single dark busty Terramental diver
Maxy Mohune Pilot of mini sub, ex air force, hard man Terramental
Bartram (Ram) Fox The 'Fox' – crafty small and lean Terramental
Robe Trax Ex submariner, brother killed Afghanistan Terramental
Bo (bby) Dallas Navigator and general deck hand Terramental
Bruce Campbell Triple agent cannot be trusted (Dr Zachary)
Robin Cain
Stuart Cantrell
Richard Hurst
Kelly Botulo SBS UK contingent assigned SN
Luana Tumako Feisty blonde (Naomi Watts)
Rex Barker Navy seal
Boris Farber Navy seal
Shaun O'Connell Navy seal
Pat Brady
Todd O'Brien
Mike Harris
Jack Hawkins Royal Navy Captian of Surefire. (short blonde hair, 5' 11" slim)
In the John Storm series of ocean awareness adventures, the extreme activists use their Predator HK to steal an Astute class submarine, belonging to the British Royal Navy. The anti global warming terrorists plan to steal US and Soviet submarines, as part of their agenda to prove the futility of all out thermonuclear annihilation. Using their own illegal, weapons against the perpetrators of what they see as crimes against humanity.
In this fictional John Storm adventure, the Astute submarine commandeered, develops radiation leaks, making the vessel dangerous to life in the ocean, and eventually, those submariners operating the vessel, adding to the list of complaints of the Terramentalists.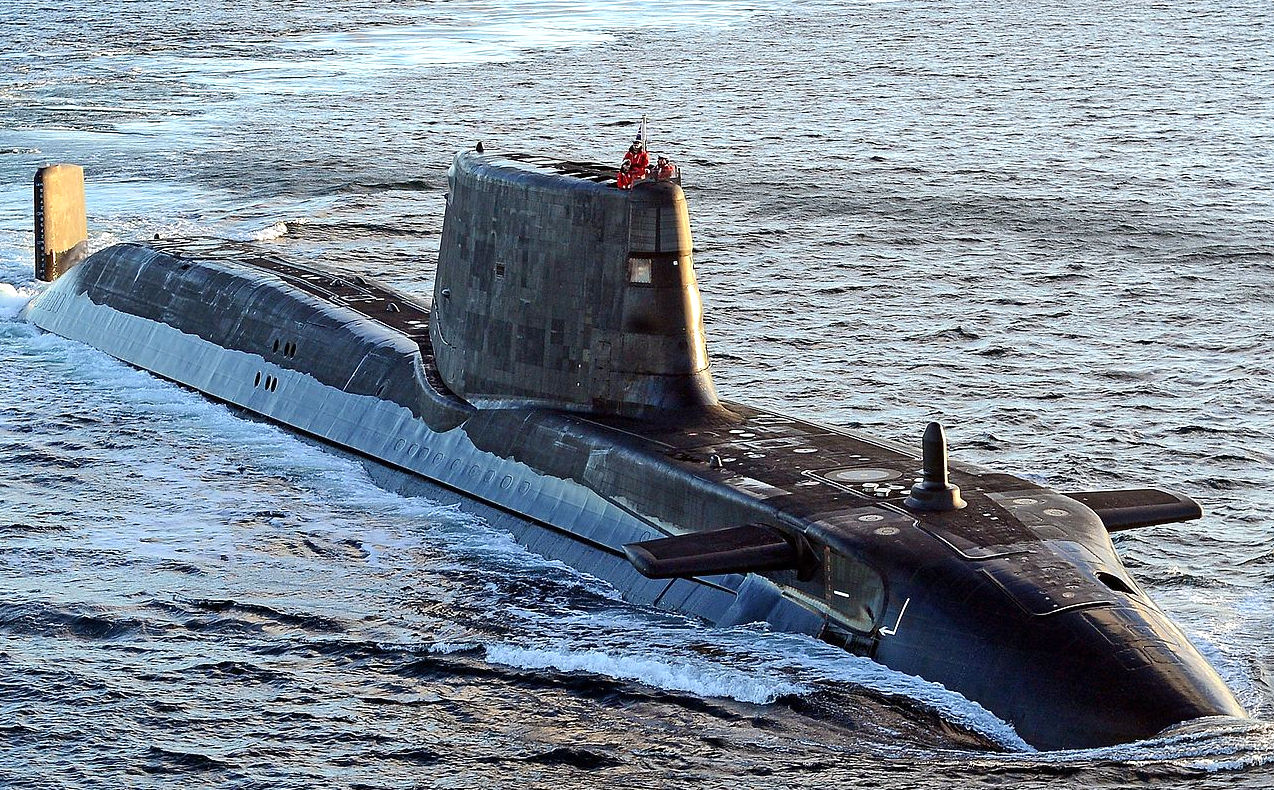 CHARACTERS | GOLD | MEDIA | MOVIES | SCREENPLAY | SUBMARINES
This website is Copyright © Cleaner Oceans Foundation Ltd., April 2023. Asserted as per the Berne Convention.
In this fictional story, the characters and events are the product of the author's imagination.