ADMIRAL L. F. PERCIVAL - 1ST SEALORD
ATLANTIS STORY MAP & OPERATION HOMEPAGE

THE TARGET - Terramentals aim to steal a British Royal Navy submarine, to destroy oil wells in the North Sea, by way of drawing attention to the manifold oil discharges, and their unlawful detention, as legitimate conservation protestors.
Admiral L F Percival is the First Sealord at the British Admiralty, Ministry of Defence, Naval office Fleet Operations, working from Whitehall in Central London.
He has been in the Royal Navy all of his career, starting as a midshipman and working his way up the ranks. He has managed to fend off much of the politics involved in day to day command, and especially, steering clear of corrupt politicians who promise the earth, but do not deliver. Admiral Percival values honesty and loyalty, as much as directness. You will impress him by getting straight to the point.
The 'First Sealord' is adverse to procurement fraud of all kinds, making it his mission in life to root out cost increases and practices that threaten to undermine the Admiralty. He is thus most concerned when he hears that SSN Neptune has been taken by environmental extremists, who it appears from his more open MI6 counterparts, may have been framed up, to cover up multiple oil spillages in the North Sea, and corners being cut by MOD contractors on the building and operation of Astute class nuclear submarines. A class that has been fraught with adverse media, and now this matter, set to blow a hole in all he holds dear.
He is well aware that politicians have been running the UK into the ground, racking up irresponsible debts, and then enacting laws to prevent people protesting at these ruinous administrative practices, as a way of covering up their gross negligence. And of course, all that goes with it.
When he finally gets to talk with John Storm, he is shocked to learn that there is an order out to sink the SSN, HMS Neptune - which at first he finds hard to believe. John explains about the reactor leak and radiation contamination, providing proof of the recorded readings. And how he was forced to rescue the Terramentals, and tow the stricken submarine to the nearest large port for impounding, to prevent ocean contamination. John advises Admiral Percival to watch his back. They reach an understanding of sorts, Percival taking John's word on good faith, reciprocally.
The First Sealord has suspected Nick (The Devil) Johnson for some time, along with Babcock's chief executive, Don Campbell. But never had the goods on either of them. John may be able to help, since he appears to be getting advance information, Enigma style. The Sealord does not know how and is not asking questions. His US counterparts have given John a high security clearance, coming from the top; President Lincoln Truman.
OPERATION NEPTUNE CAST:
| | |
| --- | --- |
| CHARACTERS: PROTAGONISTS | DESCRIPTION |
| | |
| | First Sealord, British Royal Navy |
| | United Nations' Secretary General |
| | The world's most comprehensive interactive DNA database |
| | Submariner Commander HMS Neptune (Captain) |
| | |
| | |
| | Researcher & camerwoman, good friend of John Storm |
| | The world's smallest, fastest & most powerful supercomputer |
| | Electronics & computer wizard, crew member Elizabeth Swann |
| | Blue Shield, Newcastle University, England |
| | An honest British Prime Minister, Right Honourable MP |
| | Fastest solar/hydrogen ship & floating laboratory |
| | Anti piracy weapon & ship security system |
| | Legal and intelligence trust manager, Swindles & Gentry |
| | The onboard AI supercomputer ship manager |
| | Senior BBC news world service anchor |
| | Ocean adventurer, marine archaeologist, Commander RN |
| | The ships cat and lucky mascot |
| | Beleaguered Monarch wrestling with UK corruption |
| | Secretary General, International Maritime Organization (IMO) |
| | Elizabeth Swann's onboard survey ROV |
| | John Storm's uncle, designer of Elizabeth Swann |
| | UNESCO sunken realms division, conservationist |
| | Lieutenant, a brave submariner HMS Neptune |
| | BBC & Sky freelance investigative reporter Caribbean regions |
| | Stricken Astute nuclear sub with Spearfish torpedoes |
| | Freelance reporter, friend of Charley Temple |
| | A marine biologist, admirer of John's work |
| | Sky News Editor, always looking for an exclusive |
| | Cleopatra's call sign to protect her royal identity |
| | Midshipman, HMS Neptune (Kings College, Uni, London) |
| | Scottish director BAE Systems, MOD contractor, whistleblower |
| | |
| | |
| --- | --- |
| CHARACTERS: ANTAGONISTS | DESCRIPTION |
| | |
| | Crafty compact acrobatic subaqua diver Terramental - 'Sly Fox' |
| | Navigator handy Terramental, biologist, video evidence |
| | Chief Executive Babcock, MOD subcontractor |
| | Chief Constable - Scotland Yard (Metropolitan Police) |
| | Dirty Harry's sidekick, (DI) fraud squad cover ups |
| | Cuban freedom fighter & Predator submersible designer |
| | Pilot of mini sub, ex air force, SAS hard man Terramental |
| | Corrupt UK Minister for Defence, oil investor |
| | Leader Terramentalists (Oxford grad. 35 tall dark Arabian) |
| Predator HK | A high speed hunter-killer submersible |
| | Corrupt Met cop who sexually assaulted & beat Zera Masken |
| | |
| | A group of protestors driven to extreme activism |
| | Stunningly attractive climate obsessed Terramental |
| | Saudi demure Terramental scientist (Lady Penelope) |
| | |
In the John Storm series of ocean awareness adventures, extreme activists use their Predator HK to steal an Astute class submarine, belonging to the British Royal Navy. The anti global warming terrorists plan to steal US and Soviet submarines, as part of their agenda to prove the futility of all out thermonuclear annihilation. Using their own illegal, weapons against the perpetrators of what they see as crimes against humanity.
In this fictional John Storm adventure, the Astute submarine commandeered, develops radiation leaks, making the vessel dangerous to life in the ocean, and eventually, those submariners operating the vessel, adding to the list of complaints of the Terramentalists.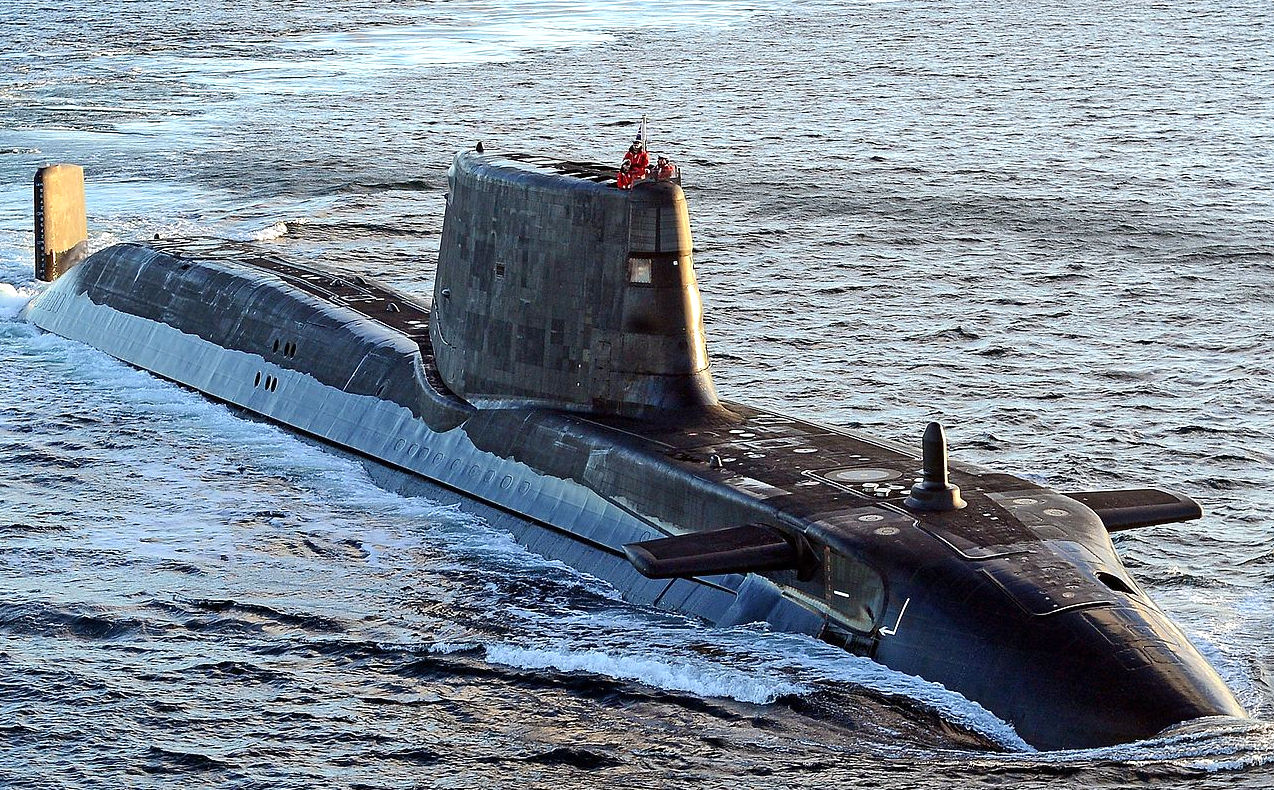 CHARACTERS | GOLD | MEDIA | MOVIES | SCREENPLAY | SUBMARINES
This website is Copyright © Cleaner Oceans Foundation Ltd., April 2023. Asserted as per the Berne Convention.
In this fictional story, the characters and events are the product of the author's imagination.