ASTUTE CLASS - SNN SUBMARINES
ATLANTIS STORY MAP & OPERATION HOMEPAGE

THE ASTUTE CLASS SUBMARINE
The Astute class of nuclear powered submarine, is a British Royal Navy series of vessels designed and built by BAE systems in the United Kingdom. In the John Storm series of ocean awareness adventures, one of these submarines, HMS Neptune, is stolen and used by climate extremists, called Terramentals, to protest the continued use of fossil fuels. The anti global warming terrorists plan to steal US and Soviet submarines, as part of their agenda to prove the futility of all out thermonuclear annihilation, arming themselves to destroy more oil rigs, in the process.
The Astute design is the latest class of nuclear-powered fleet submarines (SSNs) in service with the British Royal Navy. The boats are typically constructed by BAE Systems Submarines at Barrow-in-Furness. Seven boats are to be constructed: the first of class, Astute, was launched by Camilla, Duchess of Cornwall, in 2007, commissioned in 2010, and declared fully operational in May 2014. The Astute class is the replacement for the Trafalgar-class fleet submarines in Royal Navy service.
DEVELOPMENT - BATCH 2 TRAFALGAR CLASS

The Astute-class programme began in February 1986 when the Ministry of Defence (MOD) launched a number of studies intended to determine the capabilities and requirements for the replacement of its Swiftsure and Trafalgar-class fleet submarines. These studies, called project SSN20, were conducted during the Cold War, when the Royal Navy maintained a strong emphasis on anti-submarine warfare to counter increasingly more capable Soviet submarines. To match this growing threat, the studies concluded that project SSN20 should be a revolutionary design, with significantly enhanced nuclear propulsion and firepower, and a more sophisticated "integrated sonar suite" and combat systems. Similarly, the United States Navy, which was facing the same threats, went on to design and build the Seawolf class. The estimated costs of project SSN20, although great, were not considered a "constraint".

However, by 1990 the Berlin Wall had fallen and the Cold War came to an end. Project SSN20 was promptly cancelled and a new set of design studies were started, this time, with "cost control" as a key objective. The Trafalgar class had been an evolved derivative of the preceding Swiftsure class, and in order to reduce cost and technical risk it was concluded that this new class of fleet submarine should "build upon" the Trafalgar design. This became known as the Batch 2 Trafalgar class (B2TC), with approval for the studies phase given in June 1991. While the philosophy behind B2TC was that of a modern and improved Trafalgar, early design concepts of B2TC were also heavily influenced by the then under construction Vanguard class, in particular its nuclear steam raising plant (NSRP).
CHARACTERISTICS - WEAPONS & SYSTEMS

The Astute class has stowage for 38 weapons and would typically carry a mix of Spearfish heavy torpedoes and Tomahawk Block IV cruise missiles, the latter costing £870,000 each. The Tomahawk missiles are capable of hitting a target to within a few metres, to a range of 1,000 miles (1,600 kilometres). In May 2022, the MOD announced that it would be upgrading these missiles to Block V standard from 2024, which boasts an extended range and modernised in-flight communication and target selection. The Astute Combat Management System is a new version of the Submarine Command System used on other classes of British submarine. The system receives data from the boat's sensors and displays the results on command consoles. The submarines also have Atlas Hydrographic DESO 25 high-precision echo sounders, two CM010 non-hull-penetrating optronic masts - in place of conventional periscopes - which carry thermal imaging and low-light TV and colour CCD TV sensors. The class also mounts a Successor IFF system.

For detecting enemy ships and submarines, the Astute class is equipped with the sophisticated Sonar 2076, an integrated passive/active search and attack sonar suite with bow, intercept, flank and towed arrays. BAE claims that the 2076 is the world's best sonar system. All of the Astute-class submarines will be fitted with the advanced Common Combat System.

PROPULSION & GENERAL SPECIFICATIONS

The boats of the Astute class are powered by a Rolls-Royce PWR2 (Core H) (a pressurised water reactor) and fitted with a pump-jet propulsor. The PWR2 reactor was developed for the Vanguard-class ballistic missile submarines and has a 25-year lifespan without the need for refuelling. As a result, the new submarines are about 30 per cent larger than previous British fleet submarines, which were powered by smaller-diameter reactors. Like all Royal Navy submarines, the bridge fin of the Astute-class boats is specially reinforced to allow surfacing through ice caps. These submarines can also be fitted with a dry deck shelter, which allows special forces (e.g. SBS) to deploy whilst the submarine is submerged. More than 39,000 acoustic tiles mask the vessel's sonar signature, giving the Astute class improved acoustic qualities over any other submarine previously operated by the Royal Navy.

A 2009 safety assessment by the Defence Nuclear Safety Regulator concluded that PWR2 reactor safety was significantly short of good practice in two important areas: loss-of-coolant accident and control of submarine depth following emergency reactor shutdown. The regulator concluded that PWR2 was "potentially vulnerable to a structural failure of the primary circuit", which is a failure mode with significant safety hazards to crew and the public. Operational procedures have been amended to minimise these risks.

Astute is the second Royal Navy submarine class, after the Vanguard class, to have a bunk for each member of the ship's company, ending the practice of 'hot bunking', whereby two sailors on opposite watches shared the same bunk at different times. However, they have less mess-deck space than the Valiant-class submarine built 45 years earlier and a Defence Board audit recognised mistakes had been made on accommodation standards and quality of life issues. Since it is nuclear powered, the boat has theoretically unlimited endurance, though in practice it is limited to 90 days at sea based on food carried (including 18,000 sausages and 4,200 Weetabix) and crew endurance. Human duration being the limiting factor. A good argument for unmanned vessels, when it comes to outperforming competing navies.

In 2012, during the joint exercise Fellowship, Astute performed simulated battles with the latest United States Navy Virginia-class submarine, USS New Mexico. Royal Navy Commander Iain Breckenridge was quoted, "Our sonar is fantastic and I have never before experienced holding a submarine at the range we were holding USS New Mexico. The Americans were utterly taken aback, blown away with what they were seeing".
In this fictional John Storm adventure, the Astute submarine commandeered, develops radiation leaks, making the vessel dangerous to life in the ocean, and eventually, those submariners operating the vessel.
SUBMARINE INDEX
Alvin DSV - Woods Hole Oceanographic Institution
AUKUS - Trilateral nuclear proliferation submarine pact, Australia, UK, US
HMS Astute 1st of Class BAE Systems
HMS Vanguard- Trident
INS Sindhurakshak - explosion & sinking
Nuclear PWR reactors for submarines
Nuclear powered submarines lost at sea
Predator - Covert submarine hunter/killer
Seawolf - Autonomous wolf pack deployment of Predator mini-subs
SSN Neptune - Astute class nuclear submarines
Torpedoes - UUV anti submarine weapons
U20 - Kapitan Lieutenant Walther Schwieger
U530 & U997 - Kriegsmarine Unterseeboots WWII
U534 - U-Boat sunk near Anholt, Denmark 1945, raised (no gold)
U986 - U-Boat declared missing in 20 April 1944 VIIC
USS Bluefish WWI submarine
USS Bluefish - Nuclear submarine
USS Flying Fish - Nuclear sub
USS Jimmy Carter - Seawolf class fast attack nuclear submarine
USS Nautilus - 1st nuclear submarine & subsea north pole passage
USS Scorpion - Skipjack class submarine 99 crew lost at sea
AIRCRAFT CARRIER INDEX
Cavour - Italy
Chakri Naruebet - Thailand
Clemenceau - France
Dokdo - Republic Korea
Gerald Ford Class - USA
Hyuga - Japan
Invincible - UK
Kuznetsov - Russia
Liaoning - China
Nimitz - USA
Principe de Asturias - Spain
Queen Elizabeth - UK
Vikrant Class - India
WARSHIPS
Bismarck - Battleship - Germany
HMS Neptune - Leander class cruiser 1941 WWII
Type 23 - Duke class frigate - UK
Type 26 - Global combat ship - UK
Type 45 - Daring class destroyer - UK
Electric prototype - USA
Zumwalt - Class destroyer - USA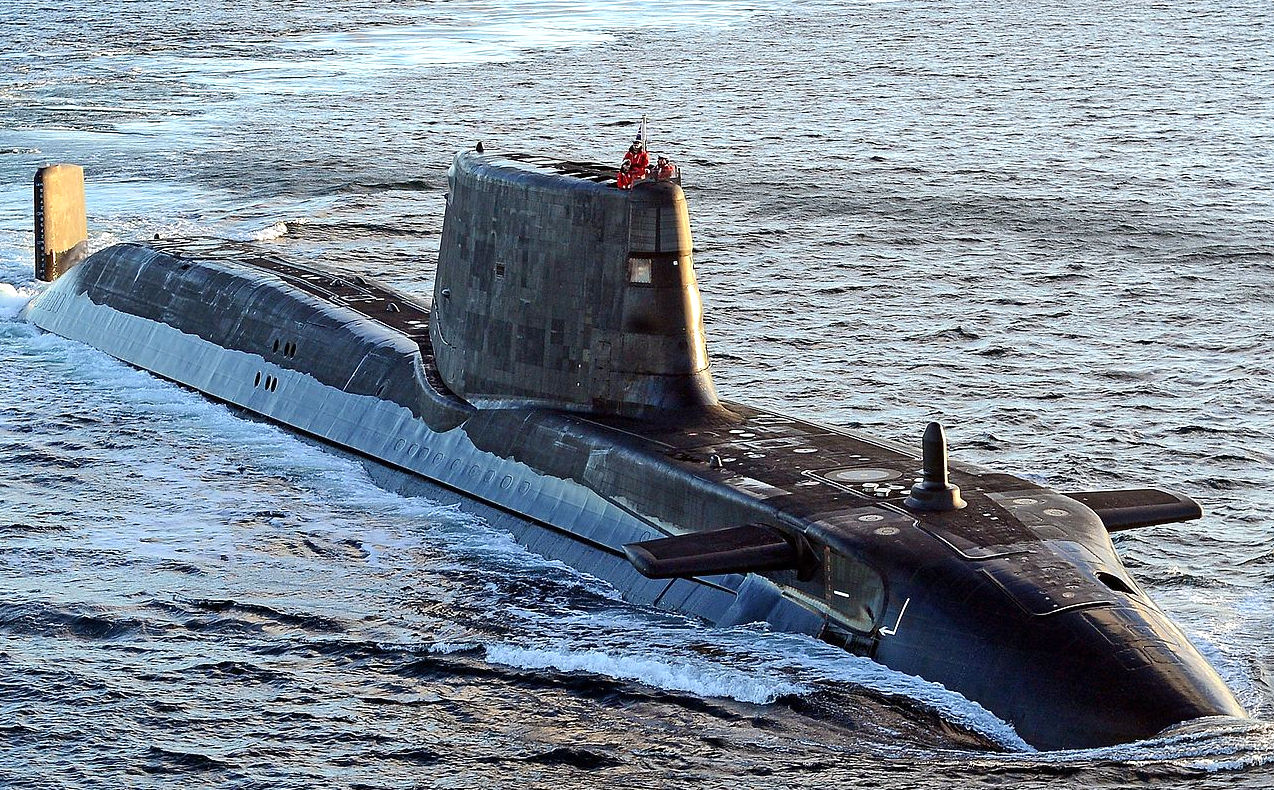 CHARACTERS | GOLD | MEDIA | MOVIES | SCREENPLAY | SUBMARINES
This website is Copyright © Cleaner Oceans Foundation Ltd., April 2023. Asserted as per the Berne Convention.
In this fictional story, the characters and events are the product of the author's imagination.