U-BOATS - 530 & 977
ATLANTIS STORY MAP & OPERATION HOMEPAGE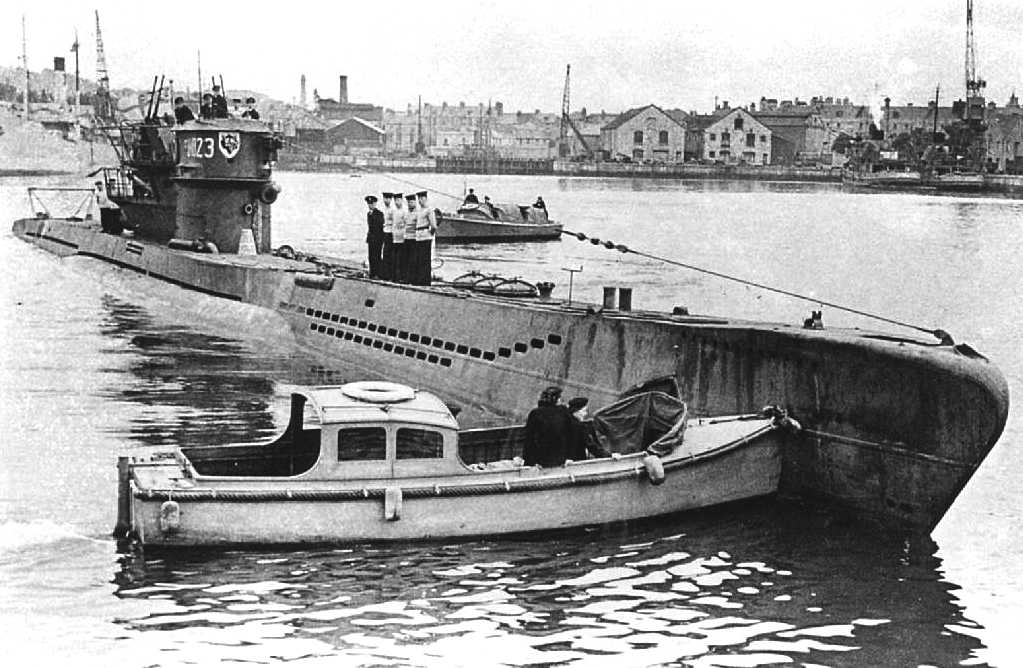 German submarine U-977 was a World War II Type VIIC U-boat of Nazi Germany's Kriegsmarine which escaped to Argentina after Germany's surrender. The submarine's voyage to Argentina led to legends, apocryphal stories and conspiracy theories that it and U-530 had transported escaping Nazi leaders (such as Adolf Hitler) and/or Nazi gold to South America, that it had made a secret voyage to Antarctica, and even that it sank the Brazilian cruiser Bahia as the last act of the Battle of the Atlantic.

SERVICE HISTORY

U-977 was launched on 31 March 1943. She was used in training and made no war patrols during her first two years of service. On 2 May 1945 she was sent on her first war patrol, sailing from Kristiansand, Norway, commanded by Oberleutnant zur See Heinz Schäffer (1921–1979). Schäffer's orders were to enter the British port of Southampton and sink any shipping there. This would have been a very dangerous assignment for a Type VII boat. When Admiral Dönitz ordered all attack submarines to stand down on 5 May 1945, U-977 was outbound north of Scotland.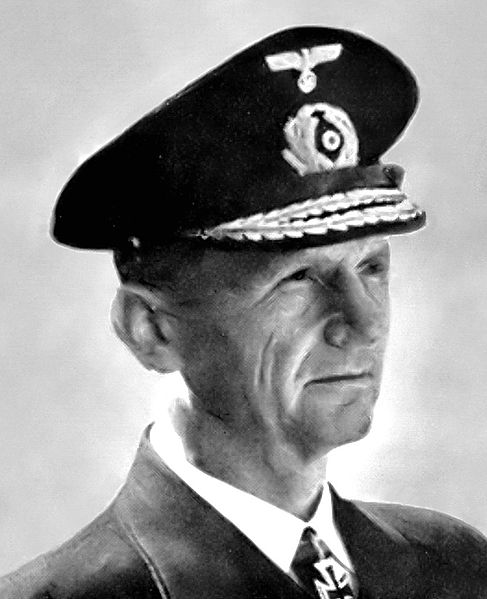 VOYAGE TO ARGENTINA

Oblt.z.S. Schäffer decided to sail to Argentina rather than surrender. During later interrogation, Schäffer said his main reason was a German propaganda broadcast by Goebbels, which claimed that the Allies' Morgenthau Plan would turn Germany into a "goat pasture" and that all German men would be "enslaved and sterilized". Other factors were remembrances of the poor conditions and long delays that German POWs suffered through, in being repatriated at the end of World War I (see Forced labor of Germans after World War II), and the hope of better living conditions in Argentina, which had a large German community.

Schäffer offered the married crewmen the option of going ashore in Europe. Sixteen chose to do so and were landed from dinghies on Holsnøy island near Bergen on 10 May.

U-977 then sailed to Argentina. Schäffer's version of the voyage states that from 10 May to 14 July 1945 she made a continuous submerged Schnorchel passage, "at 66 days the second longest in the war [sic - Germany had surrendered] (after U-978's 68 days)".

The U.S. Navy (USN) interrogated the crew and issued a report on 19 September 1945. The report does not mention a 66-day submerged voyage, but states that U-977 "made for the Iceland Passage on course 300° [that is, northwest by west] diving once on sighting a plane and once on sighting a ship; she was also DF'd many times late in May". (This could also mean traveling at snorkel depth and then diving on contact; possible translation errors during interrogations.)

According to the Navy report, the submarine stopped in the Cape Verde Islands for a short break, then completed the trip traveling on the surface using one engine. Crossing the equator on 23 July, she arrived in Mar del Plata, Argentina on 17 August after 99 days at sea from Bergen and a voyage of 14,157 km (7,644 nmi, 8,797 mi). These points agree with Schäffer's report that he stopped at Cape Verde Islands for a short break and crossed the equator on 23 or 24 July 1945.

Schäffer said that, after the short Cape Verde break, they completed the rest of the trip to Mar del Plata alternately on the surface and submerged.

After surrendering to the Argentine authorities, as had happened to the crew of U-530, they were extradited to the US where they responded to the charge of having torpedoed the cruiser Bahia, and then to the UK, where they faced accusations that they had landed Nazi leaders in Argentina before surrendering. Schäffer was released in 1947. U-977 like U-530 was seized by the US Navy, and sunk during naval firing exercises, in its case in 1946, when it was used as a target.

DESIGN

German Type VIIC submarines were preceded by the shorter Type VIIB submarines.

U-977 was powered by two Germaniawerft F46 four-stroke, six-cylinder supercharged diesel engines while surfaced and two Brown, Boveri & Cie GG UB 720/8 double-acting electric motors while submerged. She had two shafts and two 1.23 m (4 ft) propellers.

U-977 had a complement of between 44 and 60 men.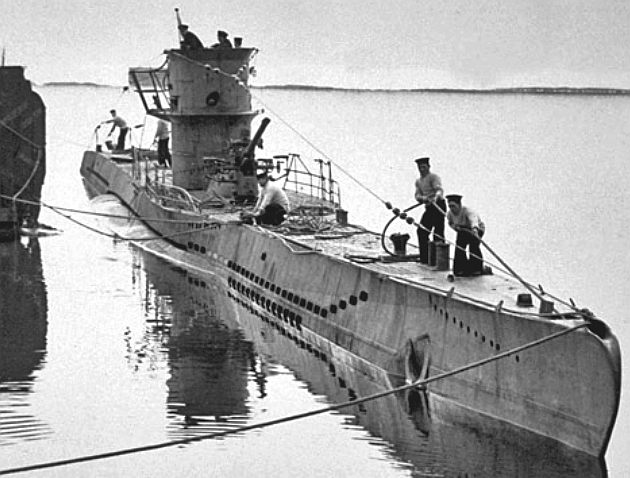 SUBMARINE INDEX
Alvin DSV - Woods Hole Oceanographic Institution
AUKUS - Trilateral nuclear proliferation submarine pact, Australia, UK, US
HMS Astute 1st of Class BAE Systems
HMS Vanguard- Trident
INS Sindhurakshak - explosion & sinking
Nuclear PWR reactors for submarines
Nuclear submarines lost at sea
Predator - Covert submarine hunter/killer
Seawolf - Autonomous wolf pack deployment of Predator mini-subs
SSN Neptune - Astute class nuclear submarines
Torpedoes - UUV anti submarine weapons
U20 - Kapitan Lieutenant Walther Schwieger
U530 & U997 - Kriegsmarine Unterseeboots WWII
U534 - Sunk @ Anholt Island, Denmark 1945 (no gold)
U986 - U-Boat declared missing in 20 April 1944 VIIC
USS Bluefish WWI submarine
USS Bluefish - Nuclear submarine
USS Flying Fish - Nuclear sub
USS Jimmy Carter - Seawolf class fast attack nuclear submarine
USS Nautilus - 1st nuclear submarine & subsea north pole passage
USS Scorpion - Skipjack class submarine 99 crew lost at sea
AIRCRAFT CARRIER INDEX
Cavour - Italy
Chakri Naruebet - Thailand
Clemenceau - France
Dokdo - Republic Korea
Gerald Ford Class - USA
Hyuga - Japan
Invincible - UK
Kuznetsov - Russia
Liaoning - China
Nimitz - USA
Principe de Asturias - Spain
Queen Elizabeth - UK
Vikrant Class - India
WARSHIPS
Bismarck - Battleship - Germany
HMS Neptune - Leander class cruiser 1941 WWII
Type 23 - Duke class frigate - UK
Type 26 - Global combat ship - UK
Type 45 - Daring class destroyer - UK
Electric prototype - USA
Zumwalt - Class destroyer - USA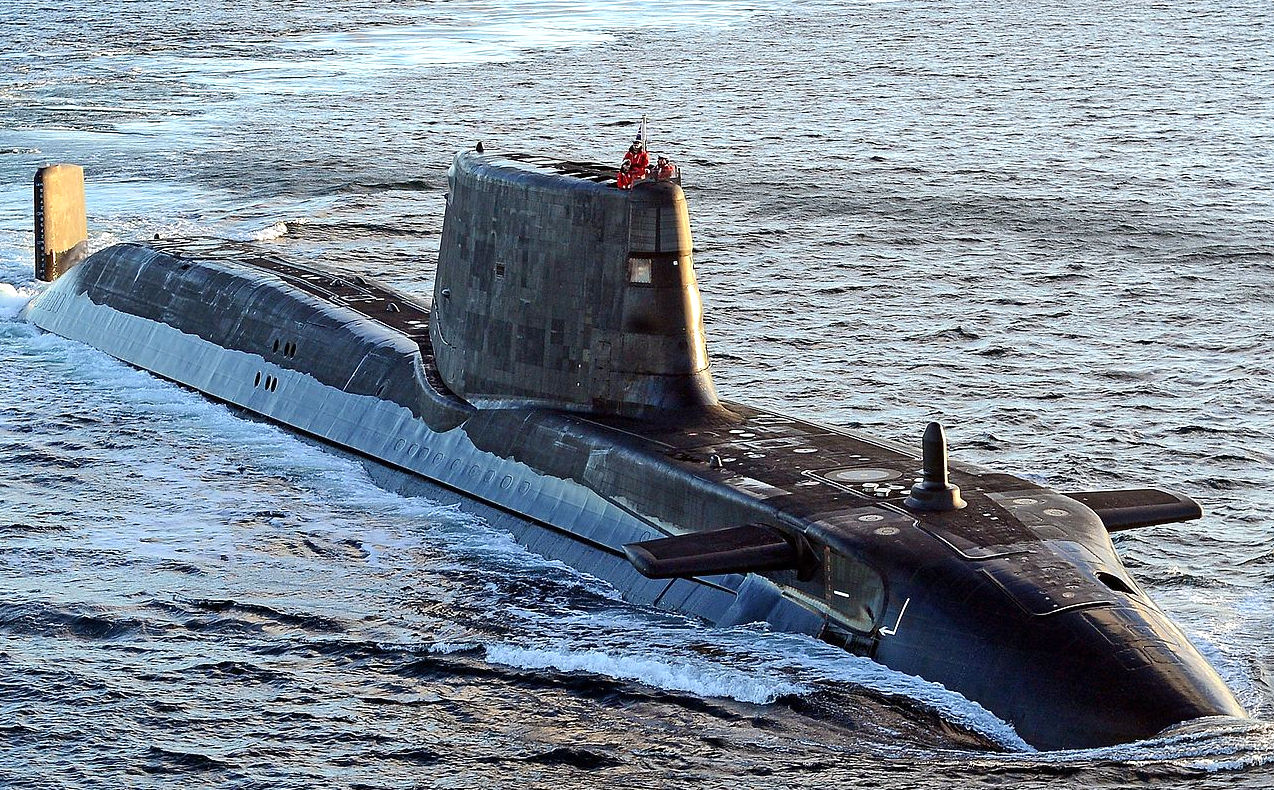 CHARACTERS | GOLD | MEDIA | MOVIES | SCREENPLAY | SUBMARINES
This website is Copyright © Cleaner Oceans Foundation Ltd., April 2023. Asserted as per the Berne Convention.
In this fictional story, the characters and events are the product of the author's imagination.