JORGES DICAPRIO - SMUGGLER
ATLANTIS STORY MAP & OPERATION HOMEPAGE

THE TARGET - Terramentals aim to steal a British Royal Navy submarine, to destroy oil wells in the North Sea, by way of drawing attention to the manifold oil discharges, and their unlawful detention, as legitimate conservation protestors.
Jorges Francisco Dicaprio is a former drug smuggler from Cuba, denied asylum in the United Kingdom and to be deported after many appeal attempts failed. Jorges is a submersible expert. He is a designer of high speed and long distance submarines to avoid detection by coastguard cutters, to land marijuana and other high value goods on foreign shores undetected. If he is sent back to Cuba, he is likely to be tortured and killed, for having been foolhardy enough to be outspoken about the dictatorship administration on his Caribbean home island. Even being crazy enough to post a Youtube video, that is traced back to him.
Cuba has had a socialist political system since 1959 based on the "one state – one party" principle. Cuba is constitutionally defined as a Marxist–Leninist state. The present Constitution of Cuba, which was passed in a 2019 referendum, also describes the role of the Communist Party of Cuba to be the "leading force of society and of the state" and as having the capability of setting national policy, and First Secretary of the Communist Party is the most powerful position in Cuba. The 2019 Constitution of Cuba identifies the ideals represented by Cuban independence hero José Martí and revolutionary leader Fidel Castro as the primary foundation of Cuba's political system, while also stressing the importance of the influence of the ideas of Marx, Engels, and Lenin.
While Jorges is awaiting deportation, he meets Red Simdo and Maximilian Mohune, who are due for parole. Before he is moved to Northeye prison near Bexhill and Hastings on the south coast, Red and Max hatch a plan to break Jorges out of prison, when the ex drug smuggler and Cuban freedom activist has agreed to build them a craft that will allow the capture of an Astute, or other fast nuclear submarine. Provided that he may give the plans to his fellow freedom fighters, once the Terramentals have completed their mission.
It turns out that Jorges has a sizeable stash of cash from his drug smuggling days, that he is willing to donate some of as a thank you for rescuing him from sure death. The tightening of British asylum laws have made it almost impossible for genuine dissidents to be granted safety of person, where civil servants will use any loophole to deport even those they know they are sending to certain death, if they are sent back to their country of origin. And Jorges has a criminal record from years back, when he was working for Colombian cartels. Thus, his captors will use his smuggling conviction to their advantage, where in the UK, immigration is a hot topic, mainly because of the incredible £Trillions of pounds of national debt. And the cutting back of justice costs, to the point where the English justice system is almost totally lacking in justice terms. Especially concerning human rights, that are routinely violated, to reduce overheads. Queen Victoria would turn in her grave at the injustice. Henry VIII would have simply lopped off his heads. Adolf Hitler would have sent Jorges to Auschwitz.
OPERATION NEPTUNE CAST:
| | |
| --- | --- |
| CHARACTERS: PROTAGONISTS | DESCRIPTION |
| | |
| | First Sealord, British Royal Navy |
| | United Nations' Secretary General |
| | The world's most comprehensive interactive DNA database |
| | Submariner Commander HMS Neptune (Captain) |
| | A digital communication interface for the human brain |
| | |
| | Researcher & camerwoman, good friend of John Storm |
| | The world's smallest, fastest & most powerful supercomputer |
| | Electronics & computer wizard, crew member Elizabeth Swann |
| | Blue Shield, Newcastle University, England |
| | Honest British Prime Minister, Rt Hon MP Member Parliament |
| | Fastest solar/hydrogen ship & floating laboratory |
| | Anti piracy weapon & ship security system |
| | Legal and intelligence trust manager, Swindles & Gentry |
| | The onboard AI supercomputer ship manager |
| | Senior BBC news world service anchor |
| | Ocean adventurer, marine archaeologist, Commander RN |
| | The ships cat and lucky mascot |
| | Beleaguered Monarch wrestling with UK corruption |
| | Secretary General, International Maritime Organization (IMO) |
| | Elizabeth Swann's onboard survey ROV |
| | John Storm's uncle, designer of Elizabeth Swann |
| | UNESCO sunken realms division, conservationist |
| | Lieutenant, a brave submariner HMS Neptune |
| | BBC & Sky freelance investigative reporter Caribbean regions |
| | Stricken Astute nuclear sub with Spearfish torpedoes |
| | Freelance reporter, friend of Charley Temple |
| | A marine biologist, admirer of John's work |
| | Sky News Editor, always looking for an exclusive |
| | Cleopatra's call sign to protect her royal identity |
| | Midshipman, HMS Neptune (Kings College, Uni, London) |
| | Scottish director BAE Systems, MOD contractor, whistleblower |
| | |
| | |
| --- | --- |
| CHARACTERS: ANTAGONISTS | DESCRIPTION |
| | |
| | Crafty compact acrobatic subaqua diver Terramental - 'Sly Fox' |
| | Navigator handy Terramental, biologist, video evidence |
| | Chief Executive Babcock, MOD subcontractor |
| | Chief Constable - Scotland Yard (Metropolitan Police) |
| | Dirty Harry's sidekick, (DI) fraud squad cover ups |
| | Cuban freedom fighter & Predator submersible designer |
| | Pilot of mini sub, ex air force, SAS hard man Terramental |
| | Corrupt UK Minister for Defence, oil investor |
| | Leader Terramentalists (Oxford grad. 35 tall dark Arabian) |
| Predator HK | A high speed hunter-killer submersible |
| | Corrupt Met cop who sexually assaulted & beat Zera Masken |
| | |
| | A group of protestors driven to extreme activism |
| | Stunningly attractive climate obsessed Terramental |
| | Saudi demure Terramental scientist (Lady Penelope) |
| | |

Robe Trax Ex submariner, brother killed Afghanistan Terramental
Robin Cain - Able seaman
Stuart Cantrell
Richard Hurst
Kelly Botulo SBS UK contingent assigned SN
Luana Tumako Feisty blonde (Naomi Watts)
Rex Barker Navy seal
Boris Farber Navy seal
Shaun O'Connell Navy seal
Pat Brady
Todd O'Brien
Mike Harris
Jack James (Jimmy) Hawkins Royal Navy Captain of Surefire. (short blonde hair, 5' 11" slim)
Bertie Keith Alexander Barr
Michael Jon Bailey
Walter Bishop Wilson
Benjamin Reid Blakestone
Robert Bruce Harold King
Kenneth Ray Brocker Brueggeman
Eugene Bryan Burke Byers
Robbie Burns Braveman
Leroy Malcolm Campbell
Samuel Johnson Cardullo
Francis Knapp King Carey
Gary Stephen Carpenter
Christopher Lee Chandler
Romeo Helton Christansen
Constantino Cowan Cross
Garmin Ray Denney Dunn
Richard Leon Engelhart
George Patrick Ralph Farrington
William Fennick Windsor
Vernon Nicholas Forrester
Antonio Frank Gibson
Steven Dean Gleason
William Clarke Harwin
Larry Leroy Hesston
Richard Curtis Hogeland
John Richard Houge Humbert
Ronald Ralph Robertson
- Harry Holland Huckelberry
Charles Lee Lamberth
Maximilian Franklin Lanier
John Weichert Livingston
Gordon Bennett Lloyd
Patsy Mazzuchi McGuire
Francis Frederickson
Raymond Dale Morrison
Daniel Christopher Petersen
Stanley Francis Atwood-Slattery
Earl Lester Rayburn
- Luis Santana
Earl Schaffer Seifert
Lynn Laughton Douglas-Smith
Robert Bernard Smith-Snapper
Daniel Peter Stephenson
Candler Stephenson
Doctor David LivingStone
John Phillip Sturgill
Richard Norman Summers
Driscoll Sweeney Toddington
- Simon Charles Sweetsong
James Frank Tindall
- Violetti Voss Veerhusen
Kurt Watkins Webb
Edwin Robert Westley Watson
Leonard Nimmoy Weinbeck
Peter Mitchell Welles
Ronald Williamson
Virgil Denton Wright
Howard Yarborough
Otto Young

Edmondo, Earnesto, Federigo, Fidelio, Joachim, Xavier
In the John Storm series of ocean awareness adventures, extreme activists use their Predator HK to steal an Astute class submarine, belonging to the British Royal Navy. The anti global warming terrorists plan to steal US and Soviet submarines, as part of their agenda to prove the futility of all out thermonuclear annihilation. Using their own illegal, weapons against the perpetrators of what they see as crimes against humanity.
In this fictional John Storm adventure, the Astute submarine commandeered, develops radiation leaks, making the vessel dangerous to life in the ocean, and eventually, those submariners operating the vessel, adding to the list of complaints of the Terramentalists.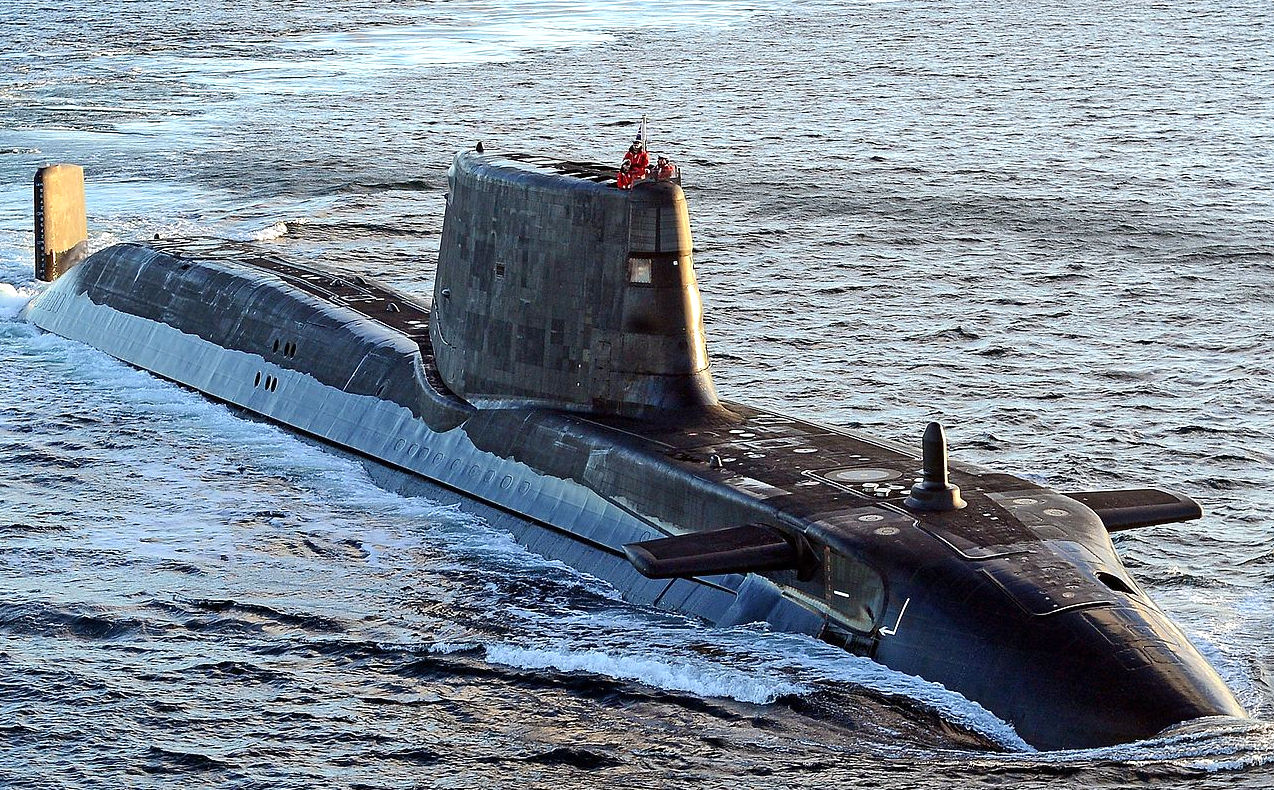 CHARACTERS | GOLD | MEDIA | MOVIES | SCREENPLAY | SUBMARINES
This website is Copyright © Cleaner Oceans Foundation Ltd., April 2023. Asserted as per the Berne Convention.
In this fictional story, the characters and events are the product of the author's imagination.