CLAYMORE ELF AQUITAINE, TALISMAN, REPSOL SINOPEC
ATLANTIS STORY MAP & OPERATION HOMEPAGE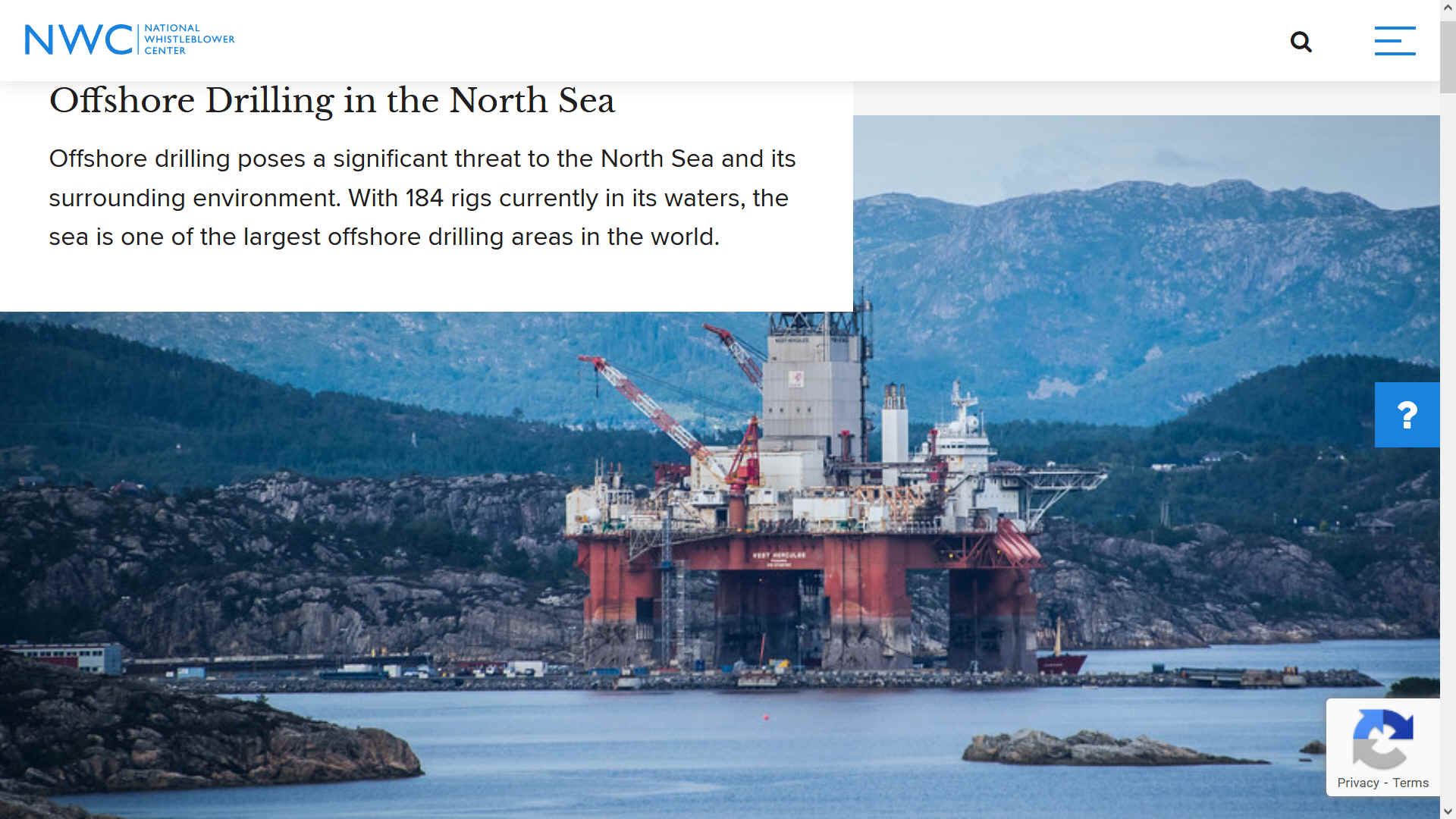 The Claymore oil field is located in Block 14/19 on the United Kingdom's Continental Shelf. It is 161 km (100 mi) northeast of Aberdeen in the Central North Sea. The field is named after a double-edged broadsword used by Highland Scots. Recoverable oil reserves were estimated to be 511 million barrels from an initial oil in place of 1452.9 million barrels. The field was developed through a large steel jacket platform standing in 110 m of water. A separate accommodation platform was installed in 1995. Fluid production was supported by gas lift and significant water injection. The production platform also supports production from the Scapa field, the Golden Eagle field and the Tartan field. Oil is exported to the Flotta terminal.

OPERATION

First oil was produced from Claymore in November 1977 and was exported to Flotta Terminal via a 30-inch pipeline. Gas could also be exported (or later imported) to/from the Frigg pipeline system.

The first year of peak production was 1984, when 5.25 million tonnes of oil and 60,000 tonnes of Natural Gas Liquids were produced.

Two subsea water injection templates were installed in 1981 and 1985.

In 1995 an accommodation platform (designated CAP) was installed, linked to the existing Claymore Production Platform (CPP) by a 106-metre bridge.

As of 2017 Claymore has 32 platform oil production wells; four platform water injection wells; five subsea Scapa oil production wells; and 17 subsea water injection well. Fluids are separated in two horizontal vessels operating in parallel, plus a dedicated Scapa separator. Produced water is treated in hydrocyclones and a degasser vessel prior to overboard disposal.

Claymore provides 'up and over' transportation facilities for the Golden Eagle field (first oil was in November 2014).

SCARPA OIL FIELD

The Scapa oil field is located in Block 14/19 on the United Kingdom Continental Shelf. It is about 4.5 km southwest of the Claymore installation. It is named after Scapa Flow a body of water and natural harbour in the Orkney Islands. The field was discovered in 1975 by well 14/19-9 in the Scapa sandstone measure of the Early Cretaceous Valhal Formation. Oil in place was estimated to be 206 million barrels and recoverable reserves to be 65 million barrels. Field development was authorised in 1982, this was developed as a subsea tie-in to Claymore. Production commenced in 1986 using an existing platform well plus an eight slot subsea template (including water injection wells). There are five subsea Scapa oil production wells. The well fluids are transported to the Claymore CPP platform where oil, gas and produced water separation is undertaken in a dedicated production separator with fluids then co-mingled with Claymore fluids.

OWNERSHIP

Occidental of Scotland were the original licensee and operator of the Claymore field and installation. Occidental sold much of its North Sea interest including Claymore to Elf Aquitaine in May 1991. Elf sold the Piper, Claymore and Saltire platforms in 1999. Talisman Energy acquired a major stake in the Claymore field in 2000 and again in 2004. In 2014 Talisman announced that its board of directors had approved a transaction relating to the acquisition of Talisman by Repsol. The Claymore installation is currently (2018) owned and operated by Repsol Sinopec Resources UK.

HISTORY

The Claymore field was discovered in 1974 by Occidental of Scotland with well 14/19-2 which penetrated 158 metres of oil sand at a depth of 2,459 metres subsea. The field is subdivided into main, central and northern areas. Production is from Upper Jurassic paralic and turbidite sandstones in the main area, lower Cretaceous turbidite sandstones that overlie faulted Graben margins in the northern area, and Permian carbonates and Carboniferous sandstones in the central area. The oil in place has an API Gravity of 26–33° and a gas oil ratio of 100–400 standard cubic feet per barrel. The sulpher content was 1.8 %.

The topsides for Claymore were designed and procured by Matthew Hall Engineering (MHE) which was awarded the contract in November 1976. MHE was also responsible for construction supervision. The installation was constructed in Cherbourg, France by Union Industrielle et d'Enterprise. Initially there were facilities for 24 oil production wells, ten water injection wells and two gas injection wells. The production capacity was 180,000 barrels of oil per day. There was initially a single production train with three stages of 3-phase (oil, gas and produced water) separation; the first stage separator initially operated at 5.9 barg. Electricity generation was powered by two 12 MW Rolls-Royce Avon gas turbines. The original topside accommodation was for 150 people. The topsides weighed 10,000 tonnes and there were four modules supported by an eight leg steel jacket installed in 1976. MHE was awarded The Queen's Award for Enterprise: Innovation (Technology) in 1980 for the innovative design of production facilities for Claymore A Platform.

NORTH SEA OIL

The North Sea is a shared body of water between the United Kingdom (UK), Norway, Netherlands, Belgium, Denmark, France, and Germany. It's also home to 184 offshore oil rigs, making it one of the largest offshore drilling areas in the world. It is the Texas of the sea world.
North Sea oil is a mixture of hydrocarbons, comprising liquid petroleum and natural gas, produced from petroleum reservoirs beneath the North Sea.
In the petroleum industry, the term "North Sea" often includes areas such as the Norwegian Sea and the area known as "West of Shetland", "the Atlantic Frontier" or "the Atlantic Margin" that is not geographically part of the North Sea.

Brent crude is still used today as a standard benchmark for pricing oil, although the contract now refers to a blend of oils from fields in the northern North Sea.

From the 1960s to 2014 it was reported that 42 billion barrels of oil equivalent (BOE) had been extracted from the North Sea since when production began, and there is still a potential of 24 billion BOE left remaining there, which is equivalent to about 35 years worth of production, the North Sea will remain as an important petroleum reservoir for years to come.
Strangely, with 167 dead the fault of Occidental Petroleum, their political strength was such, and investment in oil, so important to a country with negative equity - rising national debts and Government corruption, that nobody was prosecuted for Corporate Mansalughter. Money talks. Investors money talks even more, and the thirst for energy, was then and is now unquenchable.
167 DEAD & NO PROSECUTIONS - Incredible to think that with such loss of life, the CPS would not push to gain a conviction. The obvious charge of Corporate Manslaughter springs to mind. Such as with the Network Rail case, and rail maintenance firm Balfour Beatty. Where six of their senior employees were to face manslaughter charges over the October 2000 Hatfield rail crash, it was announced, 9 July 2003.

The crown prosecution service said the six men and two companies were to be charged with gross negligence, manslaughter and offences under the Health and Safety at Work Act.

The crash, which happened when a GNER intercity train from London Kings Cross to Leeds derailed on a broken rail on the east coast mainline between Welham Green and Hatfield stations, killed four people. More than 100 further passengers and staff were injured.
OIL EXPLORATION - UK CONTINENTAL SHELF ACT 1964
The UK Continental Shelf Act came into force in May 1964. Seismic exploration and the first well followed later that year. It and a second well on the Mid North Sea High were dry, as the Rotliegendes was absent, but BP's Sea Gem rig struck gas in the West Sole Field in September 1965. The celebrations were short-lived since the Sea Gem sank, with the loss of 13 lives, after part of the rig collapsed as it was moved away from the discovery well. The Viking Gas Field was discovered in December 1965 with the Conoco/National Coal Board well 49/17-1, finding the gas-bearing Permian Rotliegend Sandstone at a depth of 2,756 m subsea.
Helicopters were first used to transport workers. Larger gas finds followed in 1966 - Leman Bank, Indefatigable and Hewett, but by 1968 companies had lost interest in further exploration of the British sector, a result of a ban on gas exports and low prices offered by the only buyer, British Gas. West Sole came onstream in May 1967. Licensing regulations for Dutch waters were not finalised until 1967.

The situation was transformed in December 1969, when Phillips Petroleum discovered oil in Chalk of Danian age at Ekofisk, in Norwegian waters in the central North Sea. The same month, Amoco discovered the Montrose Field about 217 km (135 mi) east of Aberdeen. The original objective of the well had been to drill for gas to test the idea that the southern North Sea gas province extended to the north. Amoco were astonished when the well discovered oil. BP had been awarded several licences in the area in the second licensing round late in 1965, but had been reluctant to work on them. The discovery of Ekofisk prompted them to drill what turned out to be a dry hole in May 1970, followed by the discovery of the giant Forties Oil Field in October 1970. The following year, Shell Expro discovered the giant Brent oilfield in the northern North Sea east of Shetland in Scotland and the Petronord Group discovered the Frigg gas field. The Piper oilfield was discovered in 1973 and the Statfjord Field and the Ninian Field in 1974, with the Ninian reservoir consisting of Middle Jurassic sandstones at a depth of 3000 m subsea in a "westward tilted horst block".

Offshore production, like that of the North Sea, became more economical after the 1973 oil crisis caused the world oil price to quadruple, followed by the 1979 oil crisis, which caused another tripling in the oil price. Oil production started from the Argyll & Duncan Oilfields (now the Ardmore) in June 1975 followed by Forties Oil Field in November of that year. The inner Moray Firth Beatrice Field, a Jurassic sandstone/shale reservoir 1829 m deep in a "fault-bounded anticlinal trap", was discovered in 1976 with well 11/30-1, drilled by the Mesa Petroleum Group (named after T. Boone Pickens' wife Bea, "the only oil field in the North Sea named for a woman") in 49 m of water.
Yet, despite these price hikes, nobody thought to use methanol from hydrogen as a replacement energy carrier. Except US President George Bush, who'd been pushing hydrogen development with Government funding.

Volatile weather conditions in Europe's North Sea have made drilling particularly hazardous, claiming many lives. The conditions also make extraction a costly process; by the 1980s, costs for developing new methods and technologies to make the process both efficient and safe far exceeded NASA's budget to land a man on the moon. The exploration of the North Sea has continually pushed the edges of the technology of exploitation (in terms of what can be produced) and later the technologies of discovery and evaluation (2-D seismic, followed by 3-D and 4-D seismic; sub-salt seismic; immersive display and analysis suites and supercomputing to handle the flood of computation required).

The Gullfaks oil field was discovered in 1978. The Snorre Field was discovered in 1979, producing from the Triassic Lunde Formation and the Triassic-Jurassic Statfjord Formation, both fluvial sandstones in a mudstone matrix. The Oseberg oil field and Troll gas field were also discovered in 1979. The Miller oilfield was discovered in 1983. The Alba Field produces from sandstones in the middle Eocene Alba Formation at 1860 m subsea and was discovered in 1984 in UKCS Block 16/26. The Smørbukk Field was discovered in 1984 in 250–300 m of water that produces from Lower to Middle Jurassic sandstone formations within a fault block. The Snøhvit Gas Field and the Draugen oil field were discovered in 1984. The Heidrun oil field was discovered in 1985.

The largest UK field discovered in the past twenty-five years is Buzzard, also located off Scotland, found in June 2001 with producible reserves of almost 64×106 m³ (400m bbl) and an average output of 28,600 m3 to 30,200 m3 (180,000–220,000 bbl) per day.

The largest field found in the past five years on the Norwegian part of the North Sea is the Johan Sverdrup oil field, which was discovered in 2010. It is one of the largest discoveries made in the Norwegian Continental Shelf. Total reserves of the field are estimated at 1.7 to 3.3 billion barrels of gross recoverable oil, and Johan Sverdrup is expected to produce 120,000 to 200,000 barrels of oil per day. Production started on 5 October 2019.

As of January 2015, the North Sea was the world's most active offshore drilling region, with 173 active rigs drilling. By May 2016, the North Sea oil and gas industry was financially stressed by the reduced oil prices, and called for government support.

The distances, number of workplaces, and fierce weather in the 750,000 square kilometre (290,000 square mile) North Sea area require the world's largest fleet of heavy instrument flight rules (IFR) helicopters, some specifically developed for the North Sea. They carry about two million passengers per year from sixteen onshore bases, of which Aberdeen Airport is the world's busiest, with 500,000 passengers per year.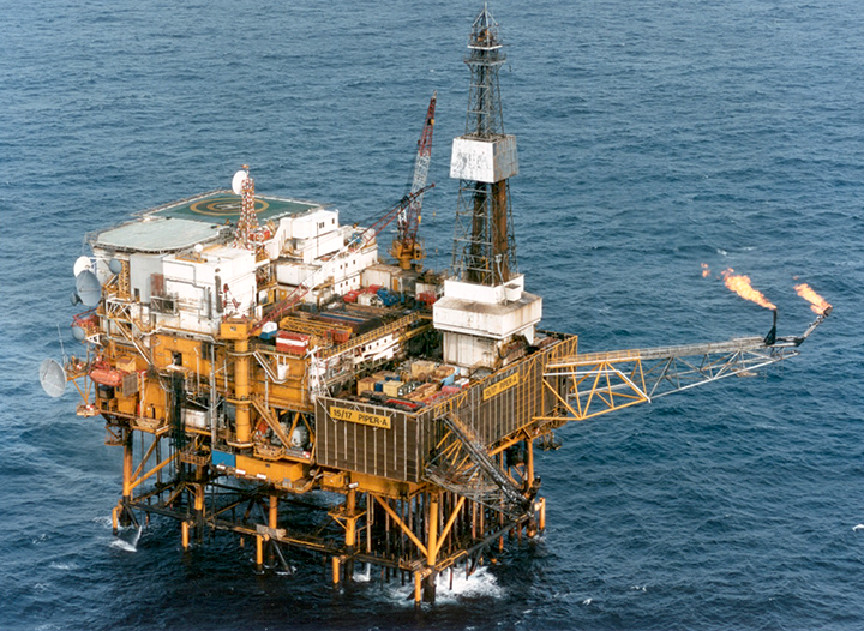 RESERVES & PRODUCTION

The Norwegian and British sectors hold most of the large oil reserves. It is estimated that the Norwegian sector alone contains 54% of the sea's oil reserves and 45% of its gas reserves. More than half of the North Sea oil reserves have been extracted, according to official sources in both Norway and the UK. For Norway, Oljedirektoratet gives a figure of 4,601 million cubic metres of oil (corresponding to 29 billion barrels) for the Norwegian North Sea alone (excluding smaller reserves in Norwegian Sea and Barents Sea) of which 2,778 million cubic metres (60%) has already been produced prior to January 2007. UK sources give a range of estimates of reserves, but even using the most optimistic "maximum" estimate of ultimate recovery, 76% had been recovered as of the end of 2010. Note the UK figure includes fields which are not in the North Sea (onshore, West of Shetland).

United Kingdom Continental Shelf production was 137 million tonnes of oil and 105 billion m³ of gas in 1999. (1 tonne of crude oil converts to 7.5 barrels). The Danish explorations of Cenozoic stratigraphy, undertaken in the 1990s, showed petroleum-rich reserves in the northern Danish sector, especially the Central Graben area. The Dutch area of the North Sea followed through with onshore and offshore gas exploration, and well creation. Exact figures are debatable, because methods of estimating reserves vary and it is often difficult to forecast future discoveries.

PEAK & DECLINE

Official production data from 1995 to 2020 is published by the UK government. Table 3.10 lists annual production, import and exports over that period. When it peaked in 1999, production of North Sea oil was 128 million tonnes per year, approx, 950,000 m³ (6 million barrels) per day, having risen by ~ 5% from the early 1990s. However, by 2010 this had halved to under 60million tonnes/year, and continued declining further, and between 2015 and 2020 has hovered between 40 and 50 million tonnes/year, at around 35% of the 1999 peak. From 2005 the UK became a net importer of crude oil, and as production declined, the amount imported has slowly risen to ~ 20 million tonnes per year by 2020.

Similar historical data is available for gas. Natural gas production peaked at nearly 10 trillion cubic feet (280×109 m³) in 2001 representing some 1.2GWhr of energy; by 2018 UK production had declined to 1.4 trillion cubic feet, (41×109 m³). Over a similar period energy from gas imports have risen by a factor of approximately 10, from 60GWh in 2001 to just over 500GWh in 2019.

UK oil production has seen two peaks, in the mid-1980s and the late 1990s, with a decline to around 300×103 m³ (1.9 million barrels) per day in the early 1990s. Monthly oil production peaked at 13.5×106 m³ (84.9 million barrels) in January 1985 although the highest annual production was seen in 1999, with offshore oil production in that year of 407×106 m³ (398 million barrels) and had declined to 231×106 m³ (220 million barrels) in 2007. This was the largest decrease of any oil-exporting nation in the world, and has led to Britain becoming a net importer of crude for the first time in decades, as recognized by the energy policy of the United Kingdom. Norwegian crude oil production as of 2013 is 1.4 mbpd. This is a more than 50% decline since the peak in 2001 of 3.2 mbpd.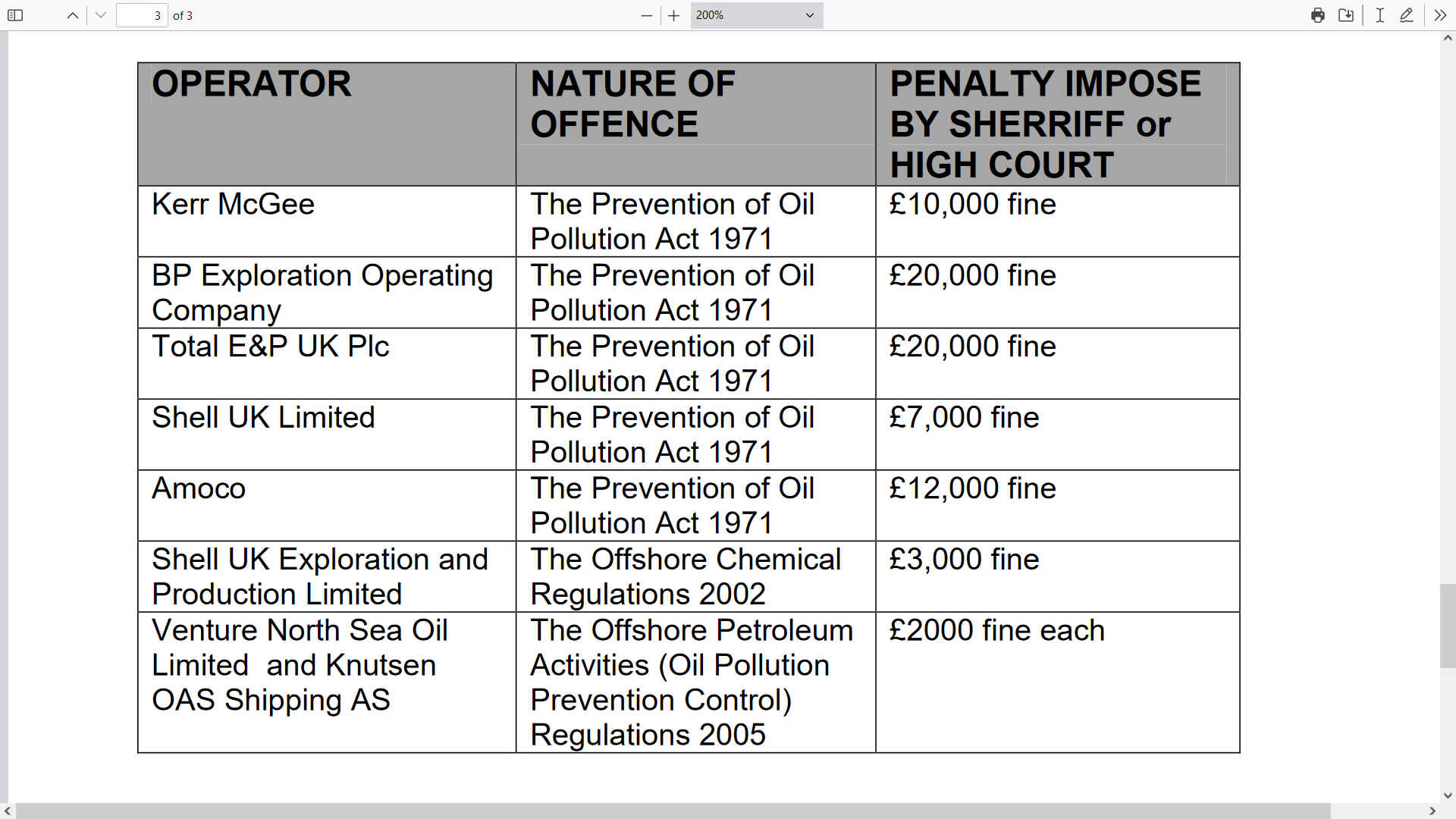 The extremely low level of fines for pollution, where it is persistent, is highly suspicious, leading the ordinary man in the street to believe that the real money exchanged hands behind the scenes. Especially where so many Council Corporations have investments in fossil fuel companies, the same applying to many Members of Parliament and the House of Lords. Fortunately, there are honest MPs and Lords who take the view that protecting our oceans is essential. In addition, there are investigative reporters, who sometimes blow the whistle as far as they are able, without getting the sack.
Department of Energy & Climate Change
Atholl House, 86-88 Guild Street, Aberdeen AB11 6AR
T: +44 (0)1224 254111 F: +44 (0)1224 254019
E: Offshore.Inspectorate@decc.gsi.gov.uk www.decc.gov.uk
NORTH SEA DRILLING THREATENS THE PARIS AGREEMENT

Piper Alpha was an oil platform located in the North Sea approximately 120 miles (190 km) north-east of Aberdeen, Scotland. It was operated by Occidental Petroleum (Caledonia) Limited (OPCAL) and began production in 1976, initially as an oil-only platform but later converted to add gas production.

Piper Alpha exploded and sank on 6 July 1988, killing 167 of the men on board, 30 of whose bodies were never recovered, as well as a further two rescue workers after their rescue vessel, which had been trapped in debris and immobilized, was destroyed by the disintegrating rig. Sixty-one workers escaped and survived. The total insured loss was about £1.7 billion (£5 billion in 2021), making it one of the costliest man-made catastrophes ever. At the time of the disaster, the platform accounted for approximately 10% of North Sea oil and gas production. The accident is the world's worst offshore oil disaster in terms of lives lost and industry impact. The Inquiry blamed it on inadequate maintenance and safety procedures by Occidental, though incredibly, no charges were brought. Presumably so as not to discourage investment in the North Sea.

In Aberdeen, the Kirk of St Nicholas on Union Street has dedicated a chapel in memory of those who died, containing a Book of Remembrance listing them. There is a memorial sculpture in the Rose Garden of Hazlehead Park.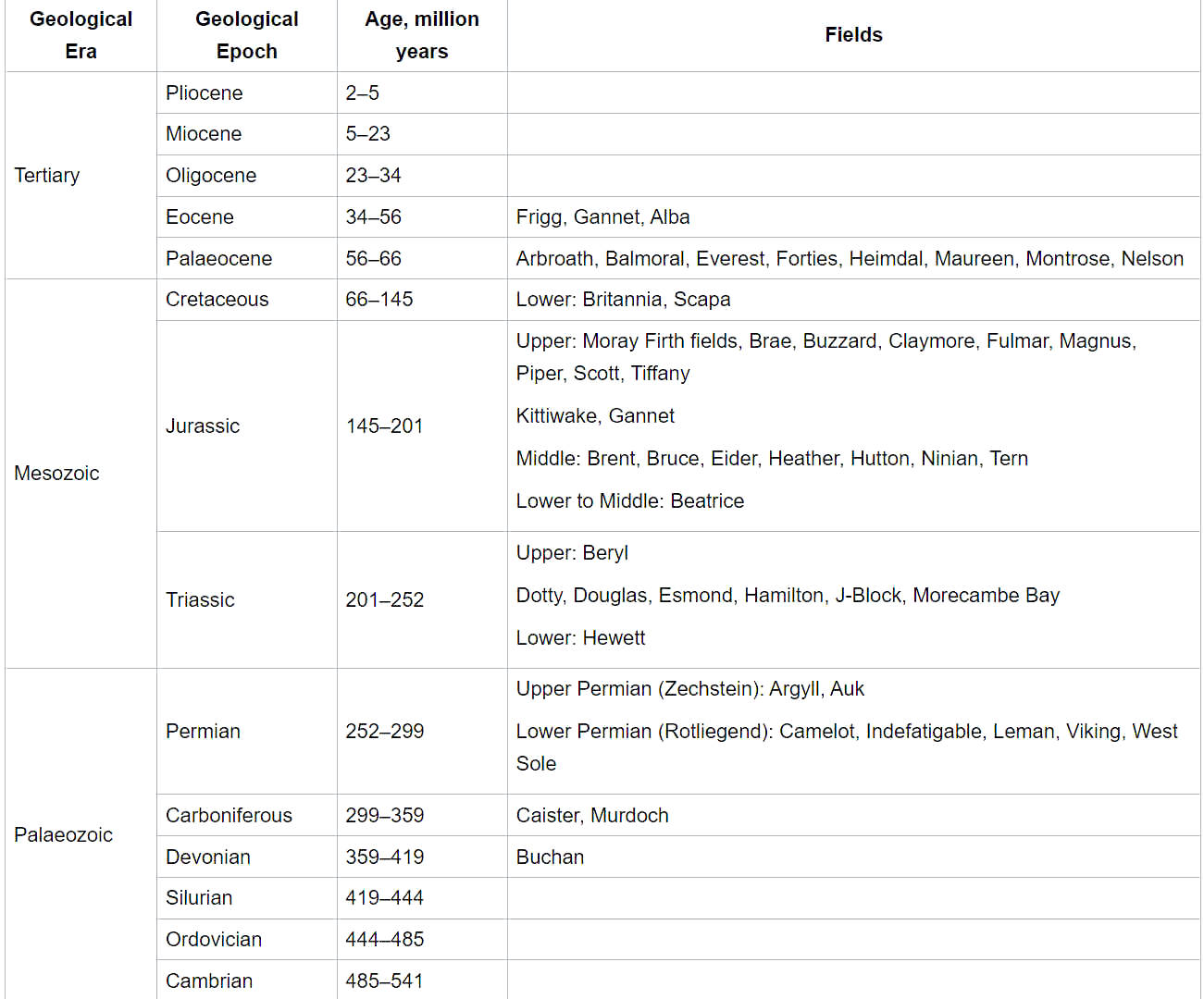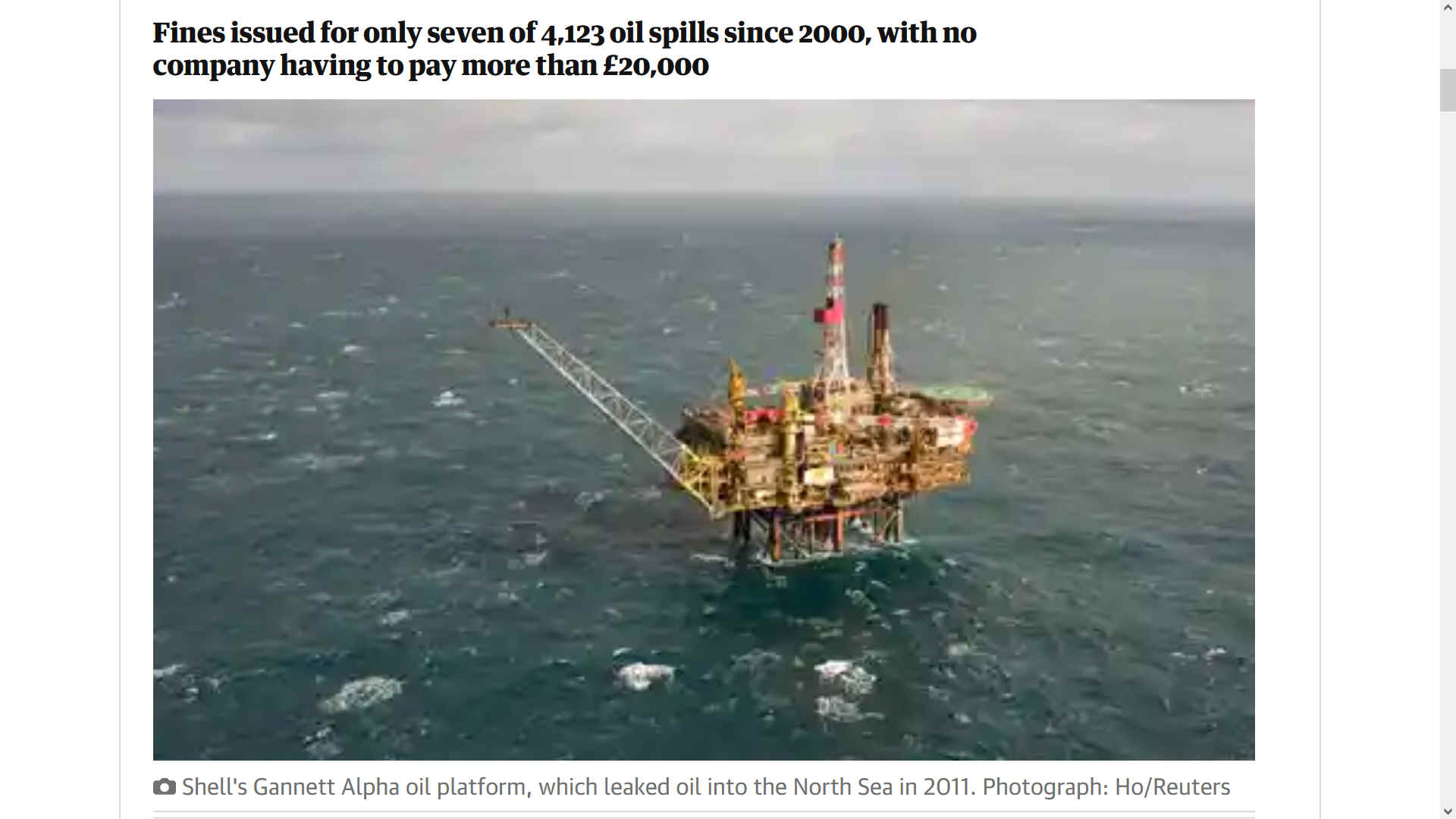 ATLANTIS: THE LOST CITY OF
CLAYMORE - NORTH SEA OIL RIG, OCCIDENTAL, ELF AQUITAINE, TALISMAN & REPSOL
CORONATION DAY PROTEST ARRESTS, METROPOLITAN POLICE, 6TH MAY 2023, SKY NEWS
JUST STOP OIL - LONDON CLIMATE PROTESTORS 2022-2023, SUELLA BRAVERMAN DENIAL OF RIGHTS
LIAM HOLDEN, WATERBOARDING, BRITISH ARMY GUILTY OF TORTURE, GUARDIAN MARCH 2023
NATIONAL GEOGRAPHIC - 27 MAY 2021 - CROWD CONTROL, PRITI PATEL'S POLICE STATE
NWC - NATIONAL WHISTLEBLOWER CENTER, FOSSIL FUEL FRAUD
NAZI GERMANY - SPECIAL NAVAL OPERATIONS
PC DAVID CARRICK - SERIAL RAPIST, METROPOLITAN POLICE - 16 JANUARY 2023, THE GUARDIAN
PIPER ALPHA - OCCIDENTAL PETROLEUM CALEDONIA RIG EXPLODED 6 JULY 1988 KILLING 165 MEN
POLAR JOURNAL - RUSSIAN NUCLEAR SUBMARINE GRAVEYARD, KARA & NORWEGIAN SEAS
THE GUARDIAN - LOST CITY OF ATLANTIS RISES AGAIN TO FUEL A DANGEROUS MYTH 27-11-22
THE GUARDIAN - HMS VANGUARD NUCLEAR REACTOR CORE GLUED BOLT HEADS FEB 2023
WETHERSPOONS - ASTUTE HUNTER-KILLER TRAINING MANUAL FOUND IN PUB TOILET APRIL 2023