CROWD CONTROL - PRITI PATEL
ATLANTIS STORY MAP & OPERATION HOMEPAGE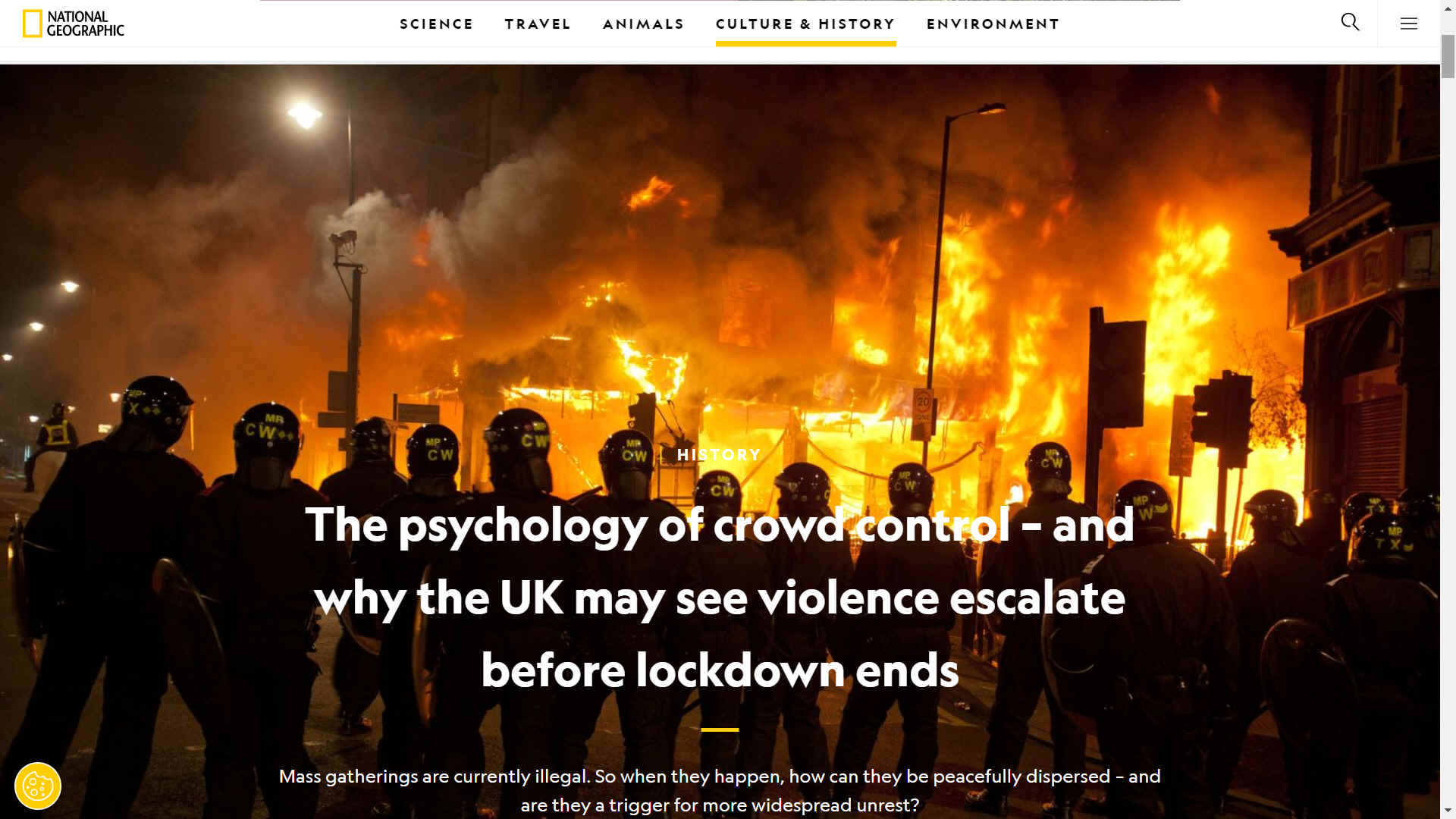 NATIONAL GEOGRAPHIC 15 MARCH 2021 - THE PSYCHOLOGY OF CROWD CONTROL

FOLLOWING the Premiership win of Scottish football team Rangers FC on 6 March, hundreds of supporters gathered outside the Ibrox Stadium and across the city in celebration. Packed together, climbing on each other's shoulders and letting off flares, though celebratory in nature the gathering was against the law – breaking lockdown rules and violating social distancing protocols. 28 arrests were made across the city for disorder offences, and the resulting headlines placed fans of the club, the club itself, the Scottish government and the police into a complication of conflict. Police claimed the club didn't do enough to dissuade the crowds – and the days following saw the football authorities and government enter crisis talks, ahead of potentially more explosive gatherings in the future.

The following weekend saw a flashpoint for a very different reason: a vigil on London's Clapham Common on 13 March for murdered 33 year-old Sarah Everard, which was broken up by police using methods that have sparked widespread criticism. This at the beginning of a week where UK Home Secretary Priti Patel sought to introduce new legislation that included added powers for police to stop demonstrations under the justification of 'noise', with an added clause of 'impact' – two factors which, many uphold, threatens the very purpose of any demonstration. The government claims the bill will "broaden the range of circumstances in which police may impose conditions on a protest" – but human rights groups have expressed dismay at what they see as an attack on civil rights, with Gracie Bradley, director of Liberty, stating the proposed laws "risk stifling dissent... making it harder for us to hold the powerful to account."
[An overtaxed and under-represented electorate is sure to lead to protests. Governments who routinely treat people like assets (slaves) instead of serving their citizens, are sure to be in for a rough ride. The UK has a long history as slave traders, raising money to pay off national debts, by selling shares in slavery (South Sea Bubble), approved by Parliament. With Royal ascent in the form of charters. Margaret Thatcher's Poll Tax in 1990, is an example of a step too far.]

CROWDS IN THE AGE OF COVID-19
During the coronavirus pandemic, public demonstrations – with or without clashes with police – have been a recurring motif in international headlines. These have ranged from celebrations to vigils; from environmental activism to anti-lockdown protests; and from movements for change such as the Black Lives Matter demonstrations following the murder of George Floyd in 2020, to deadly acts of collective violence – such as the attempted U.S. insurrection in January 2021.

In the UK, the fiery destruction of the 2011 England riots are still fresh in the memory of many. Now, the leading UK expert on civil unrest is warning the tensions of a public fatigued by a lockdown – and those charged with enforcing it – may spill over into violence.

"There is a significantly increased likelihood that serious rioting will develop. The question is not 'if', it is 'when'." Says Clifford Stott, professor of social psychology at Keele University, and an expert on civil unrest to the British government's advisory body SAGE. Stott has been studying mass protests – both peaceful and violent – for decades. He suspects COVID-19 and its cumulative hardships could create an escalating situation as spring continues.

By then, vaccination of society's more vulnerable groups may start to make people perceive lockdown as redundant, regardless of government advice. And as the weather warms up, people will gather outside in larger numbers.

"People have been thrust into poverty as a function of lockdown," Stott warns. "People need to go to work and earn a living. The denial of these perceived rights is going to become increasingly problematic and could lead larger sections of society feel the [lockdown] restrictions are illegitimate. If police try to enforce them, that could amplify people's perceptions of the illegitimacy of policing – one of the key dynamics we know drives people to riot."

Rather than mass participation marches, Stott believes the unrest could start with illegal gatherings in public. Initially these might be unlicensed raves or street parties – or indeed celebrations of sporting victories – but he fears they could easily spill over into civil unrest. The question is whether unrest will spread across multiple British cities as it did during the 2011 riots, after the shooting of Mark Duggan, when peaceful protest descended into violence, looting and arson that lasted for days.

"We know COVID restrictions are amplifying inequality," Stott adds. "So there are more people in urban environments who are being systematically driven into low socio-economic positions, and that's going to be shared across different cities. If a riot happens in one city, that could empower people in other cities to come out and confront the police as well. That's what we think happened in 2011."

LEGITIMACY AND POWER

It was at the poll tax riots, in London in 1990, when scuffles broke out between protesters and police in and around Trafalgar Square, that Stott first experienced civil unrest close-up. There as both an anti-poll tax protester and a student of crowd psychology, he found himself in the thick of the action. "I had long hair, a big Mohican; I was a hippie, basically," he remembers. "I took along this massive VHS video camera because I wanted to film the crowd. When the cops were charging into the crowd and striking out, I was stood in the middle of that. As the police ran towards me, I held up the camera, so that the police were running around me rather than hitting me. I was able to observe in close proximity what was happening."

Since that baptism of fire, Stott has observed public dissent in multiple theatres of unrest, including the British riots in 2011, the Hong Kong protests in 2019, and hooliganism at football matches across Britain and the Continent. Born in Bedfordshire but now living on The Wirral, this 55-year-old has lectured on the psychology and dynamics of crowd behaviour at several universities, and has advised police forces in the UK, Portugal, Sweden, Denmark and Australia.

All this experience means he knows well how crowd emotions can boil over into public disorder. It all hinges on two key notions, he says: legitimacy and power. "From the crowd's perspective, what they're doing, they see as legitimate. And from the police's perspective, what the crowd is doing, they see as illegitimate – indeed, criminal."

Initially, the police hold all the power. They are organised, they have the resources, and the weaponry, should they need it; plus the legal right to intervene. If they feel the crowd is breaking the law, they can order them to disperse, or contain their progress (known as kettling).

The protesters themselves, however, often feel their actions are entirely legal. "So there's a contrasting view of legitimacy," Stott explains.

The protesters begin to view themselves as one entity in opposition to the police. "That sense of unity can be deeply empowering," Stott adds. Should any police officer strike even a single member of the crowd, it is perceived as an affront to the entire crowd.

"All of a sudden, where the police had been the powerful group, they become dis-empowered. For example, if there are 15 cops and a crowd of 100, all of a sudden that crowd unites in opposition. For the police this is a very serious problem."

This is where situations can rapidly develop. Worried the situation is spiralling out of control, the police might mobilise more personnel, dogs, batons or shields. "Suddenly it escalates into a major confrontation," says Stott. "There are other people in the crowd who haven't done anything wrong, who haven't confronted the police, who suddenly find themselves being treated as if they have." What sometimes follows is full-blown combat between police and protesters.
[Marches tend to be newsworthy, where issues that ordinary working people would not normally see, are brought to the fore. Hence, in a way, protests are educational across a broad spectrum, and that the ruling classes do not want to happen. Why? Because, questions might be asked as to how the governments various, have allowed the country to spend more than it earns, all the way back to Queen Anne and Queen Elizabeth I, when piracy was an accepted form of private enterprise.]


THE DANGERS OF MASS PSYCHOLOGY

The problem, Stott says, is that too many police forces operate according to an outdated theory that psychologists call "classical crowd psychology". This was developed in the late 19th Century in an effort to understand French revolutionary forces, and suggests that individuals in a crowd lose their sense of individual self and personal responsibility, allowing ideas of sedition to take control.

The ideas spreading during the French Revolution were based on socialism. Stott says the establishment at the time viewed socialism "as a disease that was infecting the inferior minds of the working classes".

He says: "They thought a crowd could become irrational and could be swayed by orators – communist agitators trying to foment public disorder and violence." The phenomenon became known as mob psychology.

Stott insists it's a grave error to view a crowd as an irrational mob. "If a crowd is irrational and mindless, its behaviour should be random. But it isn't."

He points to the Trump-supporting protesters who marched on Capitol Hill in Washington DC in January. "They were going for government. They had a particular notion of what they were looking for, and a rationale that legitimised [in their eyes] what they were doing. That was not meaningless behaviour."

A BRIEF HISTORY OF UNREST

Britain's liberal traditions mean that this island has seen more than its fair share of civil resistance, riots, revolts and revolutions – with grievances ranging from suffrage, poverty, labour disputes, race, taxation and the environment, to animal rights, war, foreign policy, nuclear weapons and religion. From the Peasants' Revolt in 1381, through to the Chartist movement in the mid-19th Century, the suffragettes in the early 20th Century, and the Black Lives Matter demonstrations of 2020, protest has a history almost as long as history itself.

Sometimes this simply involves marching and chanting, or when antagonised, launching a few projectiles. But it has erupted into full-blown revolt, even electing to separate a king from his head, as happened in 1649.

Nowadays, the new bill notwithstanding, the right to protest peacefully is protected by law. Unlike many other nations, British police officers police by consent, meaning that they exercise their powers over us with our implicit agreement.

The Public Order Act 1986 allows them to impose conditions on public assembly if they believe there's a risk of "serious public disorder, serious damage to property, serious disruption to the life of the community, or the purpose of those organising it is the intimidation of others".

In extreme cases, police can ban a public procession, but not a public assembly. They can also restrict the public expression of certain views if they, for example, cause harassment, alarm or distress, or incite violence or racial or religious hatred, or support terrorism, or threaten lives.

Right now, however, all of that is immaterial, since national lockdown means public gatherings are banned altogether. As a spokeswoman for the National Police Chiefs' Council explained to National Geographic UK: "The rights to protest are well established in this country and we remain committed to policing by consent. However, large gatherings are prohibited under current regulations to protect public health and we will take enforcement action where necessary."

PREVENTION IS THE KEY

Stott has advised several British police forces in crowd control. Communication and negotiation are the most effective skills, he says. "It's not about reacting to disorder once it's happened. It's about preventing it from happening in the first place. It's the ability of a police officer to read a crowd, understand who is influential and build a relationship with them. It's a very, very sophisticated skill."

He says, of all police personnel, it's often detectives who are the most adept in this area. Much of their time is spent building working relationships with marginalised communities in order to extract evidence, so that negotiation comes naturally.

Inevitably, given the nature of the job, a minority of police officers can be overly belligerent. "Full of machismo," is the phrase Stott uses – but he admits it's a reinforcement they occasionally need when under attack. However, in a public order context, it needs to be reined in to maintain calm.

On the whole, Stott has a very favourable impression of UK police, especially since the reforms following the death of Ian Tomlinson, the bystander who collapsed and died after being struck by a police officer during the G20 summit protest in London in 2009.

"On an international scale, we are mid-tier," Stott says, pointing out how police strategy towards protesters differs vastly around the world. "We're a lot better than police in Hong Kong and Beijing, for example, but that's a completely different political context."

However, there's "good and bad practice everywhere," he adds. "Even within a single police force you will have different approaches to crowds from different commanders."

A lifetime of marching with protesters amid the placards, the slogans and the occasional bout of disorder must have taken its toll on Stott. "Yes, I've been in countless riots," he says. "When do I stop being a participant and become an observer? And what's the difference? Above all else, I am a researcher of crowds. Whenever I am in the proximity of a crowd, I am observing it. It doesn't stop me sometimes feeling an affiliation with the issues that are driving that crowd."
FRENCH DISCONTENT - ANNUAL 1ST MAY 2023 PROTESTS 2.4 MILLION TAKE TO THE STREETS
The annual French show of discontent on May 1 was the biggest in 30 years as unions claimed 2.4million took to the streets in protest.

Some came intent on chaos, and began throwing firebombs at riot police and setting fire to streets and buildings.

Anarchy swept Paris and other cities as police used batons, water cannons and tear gas against mobs of rioters armed with Molotov cocktails.

One policeman hit by a firebomb was rushed to hospital with serious burns to his body and face.

And a protester in Nantes lost his hand when it was blown up by a stun grenade, The Telegraph reported.

Rioters also smashed and looted shops in a day of rage.

Amid chaos, one video shows protesters trapped on the roof of a building they had set on fire earlier in the day.

Almost 300 people had been arrested across France by Monday night.

Anger is still burning in the hearts of millions of French who want to tear apart Macron's controversial reforms that saw the retirement age raised from 62 to 64 without a parliamentary vote.

For over a century, France's Labour Day has traditionally involved impassioned workers rallies, often backed by left-wing politicians.

Today, saw enraged protestors from all corners of life join arms - some peacefully, others terrifying violently - to rail against "King Macron" and other grievances.

French prime minister, Élisabeth Borne condemned the level of violence as "unacceptable".

Gérald Darmanin, the interior minister, said that while some protested peacefully, the police were forced to "face extremely violent thugs who came with one objective: to kill cops and attack the property of others."

Police were reportedly worried by the "Black Bloc" anarchist groups hijacking the protests and intending to take aim at banks and businesses.

And some unions have complained of the presence of violent vandals ruining their marches.

There have been 13 consecutive Days of Action against the rise in the retirement age, and today was one of the biggest.

It was also the first May Day since 2009 that all unions joined together in the demonstrations.

"The mobilisation is still very, very strong," said Laurent Berger, head of the CFDT union.

"It is a sign that resentment and anger are not diminishing."

And Francois Ruffin, MP for the hard-left France Unbowed party, said: 'We are making sure that 2023 goes down in the country's social history.'

France has been badly shaken by protests, riots and nationwide strikes since Macron announced changes to the pension system in mid-January.

From March through to April as Macron pushed the hated reforms through using a emergency presidential decree, riots erupted, simmered and re-energised.

Macron called the changes "necessary" to avoid bankruptcy of the nation and vowed in mid-April there would be "no U-turn" on the fraught pension reforms.

Huge swaths of the public responded in more fire and fury.

After three months, the French leader lugged the law to the finish line on April 15 at great cost to his personal reputation.

Almost three in four French people were unhappy with Macron, an IFOP survey found last month.

However, it wasn't just Macron on public trial today as environmental protesters also targeted big business, including a cultural centre in Paris linked to the richest man in the world.

The centre is funded by the Louis Vuitton Foundation, which is owned by the 74-year-old multi-billionaire Frenchman, Bernard Arnault.

The spray-paint makeover included the words: "You're watching direct action against the rich this May Day 2023".

Macron's despised pension laws are due to come into force in September.

The government has promised further discussions with union leaders, but prime minister Borne pledged there will be no changes to the pension bill.
YAHOO NEWS 1ST MAY 2023 'PROTESTING LIKE THE FRENCH'

"Time to protest the UK Government like the French would," said the Scottish daily The National a few weeks ago, while the English newspaper The Telegraph said, "When it comes to pensions, we should be more like the French".

These headlines come as the UK has also been shaken by a wave of walk-outs described as "the biggest the UK has seen in decades".

On 1 February, half a million workers from across the country went on strike to protest the cost of living and demand a pay rise - causing school closures and transport disruption.

But while the strikes have been some of the largest the UK has seen in recent years, in France, demonstrating is seen as almost a tradition, according to the Dubai-based newspaper The National.

A habit so deeply rooted in the country's political culture that "French governments expect citizens to protest and French citizens do not hesitate to express their disappointment in the streets." This massive mobilisation also impressed a writer in The Guardian, who said that the protests were sending "a strong message to the rest of Europe, as politicians across the continent mull over similar reforms", and even described the recent outbursts as a true "art of French protest".

This is a message well received in Bucharest where, in recent months, Romanians have repeatedly gone to the streets to fight against corruption and defend farmers threatened by the influx of Ukrainian grain. And all over Eastern Europe, people are watching the situation in France unfold, particularly when it comes to mobilising the public. "The protest in France often serves as an example for Romanians to organise their own struggles and encourage other strikers to join the ranks," Andra Diaconescu, editor-in-chief of Euronews Romania, explained.

'THE PREVAILING FEELING IN BULGARIA IS SYMPATHY'
In neighbouring Bulgaria, the strikes in France are gaining attention because it reflects the country's own situation. The country's lawmakers are currently calling for raising the retirement age to 65 by 2037, a jump from the benchmark of 62 for women and 64 for men.

"The prevailing feeling here is sympathy. Bulgarians generally support the French demonstrators and their desire to defend their rights, while denouncing the violence," Marina Stoimenova, the editor-in-chief of Euronews Bulgaria, said.

But the images of clashes between the police and the demonstrators have also shocked many Europeans, especially the Portuguese, as the newspaper Diário de Notícias explained on 3 April. "These acts of vandalism never help the struggle and even harm the image of the movement," it wrote.

Scenes of violence are impossible in Portugal, according to The Daily, which compared the anger of the French to that of the Portuguese, who have also been demonstrating for several months to denounce the rising cost of living.

But if the French social movement is highly publicised in Europe, the Portuguese protests are gaining less attention. According to Diario de Noticias, one of the reasons for this is France's militancy and the ability of unions to convince and mobilise workers, and thus make the movement last.

In Italy, however, people had their eyes glued on the French social conflict.


'WHY DON'T ITALIANS TAKE TO THE STREETS LIKE IN FRANCE?'

"But why [don't these protests] happen to us?" asked a journalist in Il Fatto Quotidiano. "Here, when the retirement age was raised to 67 in 2011, the strike lasted four hours," he explained. The answer may lie in Italy's past, a country marked by years of terrorism that no longer dares to venture into the field of protest.

"What's the point, given the political instability and the speed with which governments come and go," a journalist from the daily Today Italy wondered. Especially since the Italians, he explained, have rarely won, unlike the French, who have won the battle of the streets on several occasions.

In 1995, for example, France's first pension reform was withdrawn by Alain Juppé's government because of demonstrations. In 2006, mobilisations pushed Jacques Chirac to hold off from implementing his government's "contrat première embauche" [CPE], which would have made it easier to fire people under the age of 26.

But some Italians are no longer content to just watch the French, following them onto the streets on 23 March to support their neighbours.

In front of the French embassy in Rome and consulates in several other cities, demonstrations took place at the call of the Italian trade union USB [Unione Sindacale di Base]. They will be protesting again this 1 May, like the French, but this time to demonstrate against the government of Giorgia Meloni and defend Italian workers.
TEN PROTESTS THAT ROCKED THE WORLD

1. THE PEASANT'S REVOLT - In 1381, the country was reeling from the effects of the Black Death, and the Hundred Years' War with France meant taxes were high. So when a royal official attempted to collect unpaid poll taxes in Brentwood, it didn't go well – violence broke out and unrest soon spread across the country, with rural labourers rising up and demanding reduced tariffs and an end to serfdom. King Richard II and his men eventually quashed the protest but the revolt proved to be a significant moment in history, contributing to the end of feudal serfdom.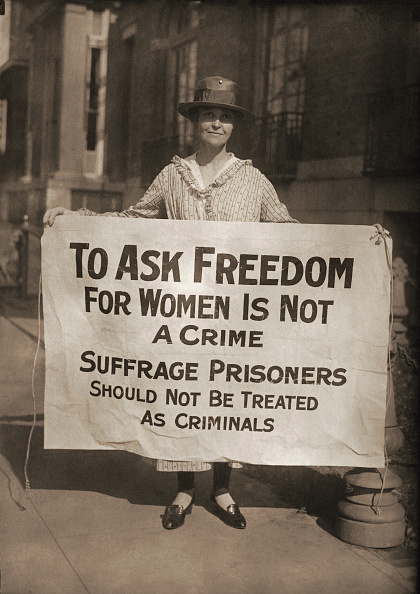 Emmeline Pankhurst, women's freedom fighter.

2. THE SUFFRAGETTES - The Suffragettes were a group of ladies, led by Emmeline Pankhurst, who fought to win British women the right to vote. From 1903 they marched, chained themselves to railings, attacked policemen, set fire to buildings and threw bombs. The most profound protest was from Emily Wilding Davison, who threw herself under one of the King's horses at the Epsom Derby and was killed. It may have been an attempt to attach a suffragette flag to the animal that ended in tragedy – but, accidental or not, her status as a feminist martyr was cemented. After the First World War, votes were granted to women householders over the age of 30, and universal suffrage was finally introduced in 1928. Their message, "To ask for freedom is not a crime," still holds true today. Peaceful protests like the 1913 Suffrage Parade shared the voices of over 5,000 courageous women speaking out for the right to equal political participation. This protest can remind us peaceful acts have the power to change the system.

"We are here, not because we are law-breakers; we are here in our efforts to become law-makers." - Emmeline Pankhurst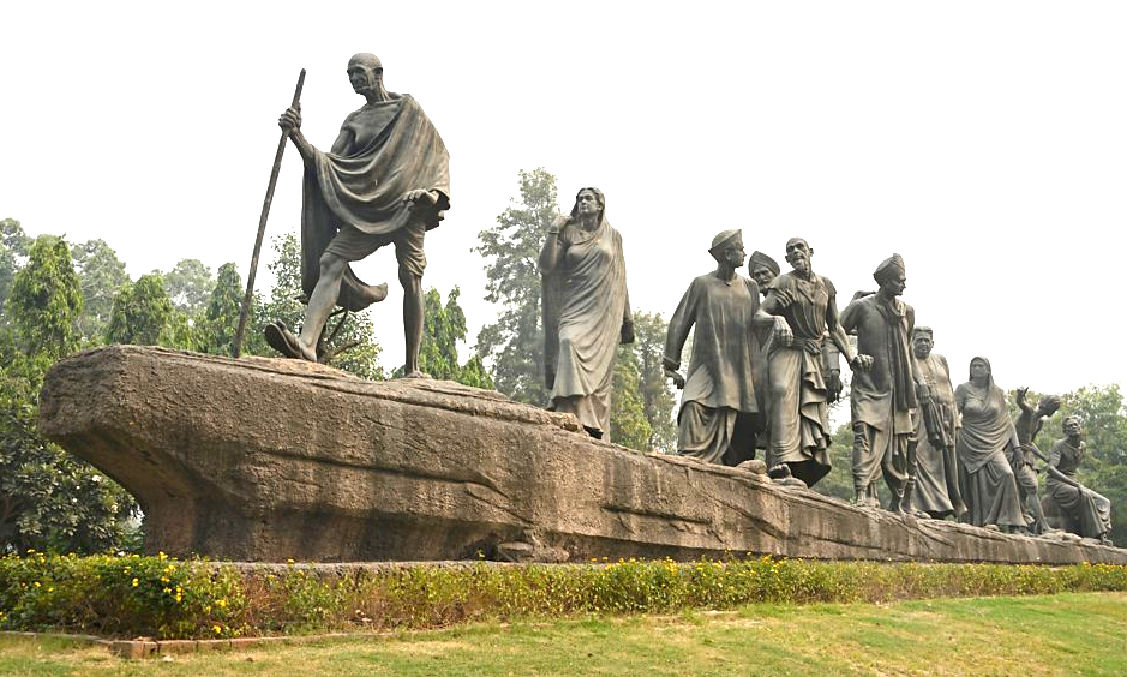 3. GANDI'S SALT MARCH - In 1930, India was firmly under British rule and the overseas oppressors had a monopoly on salt: the Indian people were prohibited from making or selling it themselves, and the commodity was heavily taxed. Mahatma Gandhi decided to protest the ban (in his signature non-violent style), stepping out of his ashram and marching 250 miles to the ocean to collect his own salt. He picked up tens of thousands of supporters along the way, with many of them being arrested. The protest established Gandhi as a force to be reckoned with, and it was under his guidance that India reached independence from the Brits in 1947.

4. WASHINGTON MARCH FOR JOBS & FREEDOM - In 1963, over 200,000 protesters gathered in the American capital to push for better rights for black Americans, who were still suffering from inequality and discrimination. Those who gathered in front of the Lincoln Memorial were lucky enough to hear Martin Luther King Jr. deliver his celebrated "I have a dream" speech – perhaps the most famous public address in modern history. The protest was a success: the leaders met with President Kennedy afterwards to discuss their aims and the march was instrumental in the passing of the Civil Rights Act of 1964, which outlaws discrimination on the basis of race, colour, religion, or gender.

5. POLL TAX RIOTS - In March 1990, a series of riots broke out in opposition to Prime Minister Margaret Thatcher's new Community Charge, known as the "poll tax". The largest protest occurred in central London: it is estimated that between 180,000 and 250,000 attended. The initially peaceful protest escalated, with rioters attacking shops, nightclubs and car showrooms. Bars, cafés and cars were set on fire, the tubes were closed and members of the public and police officers were injured. The riots were a significant factor in the downfall of Thatcher, who resigned as Prime Minister later that year. Her successor, John Major, announced that the tax would be abolished.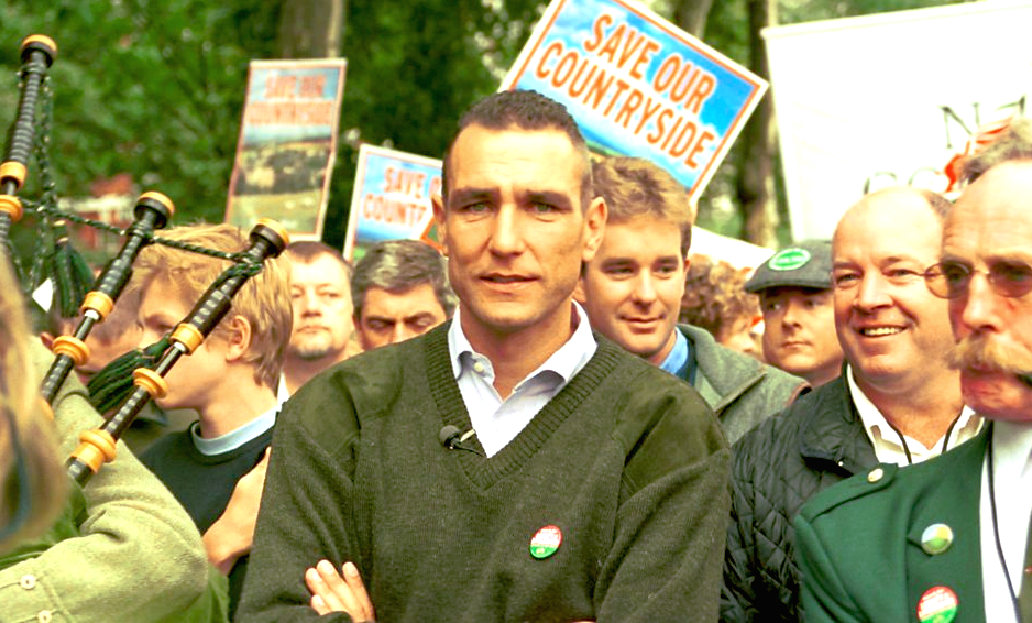 Vinnie Jones in green, marching for farm workers on low pay.
6. COUNTRYSIDE ALLIANCE MARCH - On 23 September 2002, it is estimated that 400,000 people attended the Liberty and Livelihood march organised by the Countryside Alliance. The attendees, who included then Tory party leader Iain Duncan Smith and actor Vinnie Jones, were protesting against a ban on fox-hunting as well as seeking to raise awareness of rural issues such as low incomes, poor services and farming. According to police, the crowd of pro-hunting supporters was so vast it took those queuing at the start of the route more than six hours to filter through. Not sure about cruel sports element, fine with demonstrating against low wages and destruction of green belt, with housing overdevelopments.

7. STOP THE WAR MARCH - On 15 February 2003, with the war on Iraq imminent, a London march organised by the campaign group Stop the War Coalition attracted in excess of a million people – making it the largest protest ever staged in Britain. But the Brits weren't the only people protesting against the invasion of Iraq: demonstrations were coordinated around the world, with an estimated three million taking to the streets of Rome. This global 15 February remonstration is thought to be the largest protest event in human history but, despite the enormity of public resistance, the invasion of Iraq by American-led Coalition troops began five days later. And the British rewarded the Criminal Invasion based on fabricated intelligence, by making Tony Blair a Knight of the Garter, even though a war criminal. Proof positive, the Royals are out of touch with reality. More of those links to slavery perhaps?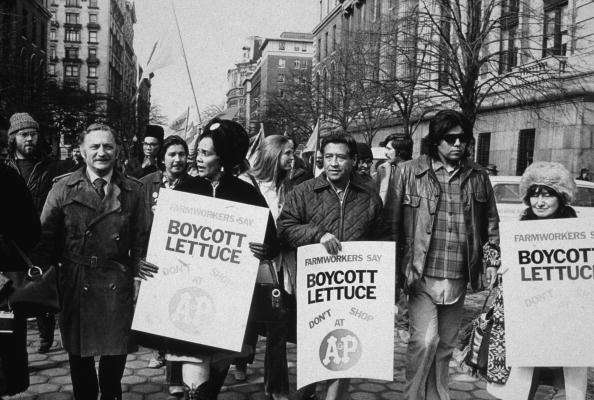 Farm workers protests over minimum wage, led to better conditions for workers.
8. DELANO GRAPE BOYCOTT

Cesar Chavez advocated for peaceful boycotts, protest, and a grueling yet nonviolent 25-day hunger strike which led to legislative changes to end exploitative abuse of America's farm workers in the late 1960s. He led a five-year strike in Delano, Calif., bringing together over 2,000 farmers to demand minimum wage primarily for underpaid overworked Filipino farmworkers. This caused more than 17 million Americans to boycott California grapes, which helped secure unions, better wages and security for farmworkers.

"I am convinced that the truest act of courage, the strongest act of humanity, is to sacrifice ourselves for others in a totally non violent struggle for justice." - Cesar Chavez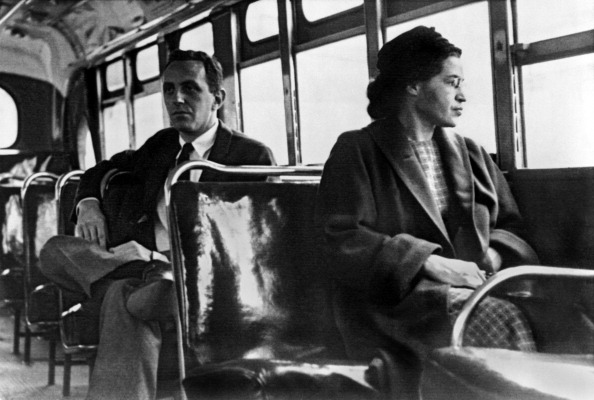 Big thanks to Rosa Parks, for having the gumption to stand up for her civil rights.
9. MONTGOMERY BUS BOYCOTT

There are times when one person's peaceful actions can bring about more change than anyone can imagine. Rosa Parks' refusal to give up her seat to a white passenger on a bus in Montgomery, Ala., is one such example. Her defiant act symbolized greater civil rights, spreading the message that all people deserve equal seats. The U.S. Supreme Court ruled a year later in 1956, segregation on public buses unconstitutional.

"People always say that I didn't give up my seat because I was tired, but that isn't true. I was not tired physically, or no more tired than I usually was at the end of a working day. I was not old, although some people have an image of me as being old then. I was forty-two. No, the only tired I was, was tired of giving in." — Rosa Parks

10. SINGING REVOLUTION

sang its way out of the rule under the Soviet Union. In 1988, more than 100,000 Estonians gathered for five nights to protest Soviet rule. This was known as the Singing Revolution. For Estonians, music and singing acted as a way to preserve culture while the small but fierce country held it's own during invasion from Germany, Sweden, Denmark and others. In 1991, after decades of Soviet rule, a country with just 1.5 million people regained it's independence.

"Land of my fathers, land that I love / I've given my heart to her / I sing to you, my supreme happiness / My flourishing Estonia!" - lyrics from Mu Isamaa, On Minu Arm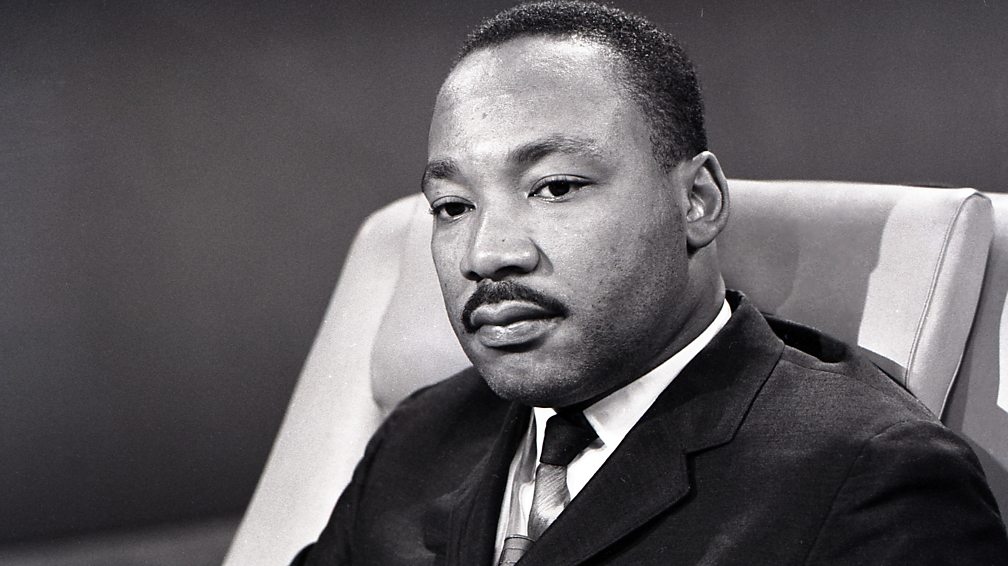 An inspiration, Martin Luther King. We've seen a definite uptick in civil unrest recently. It started with clashes around lockdown measures in the US and then exploded with the murder of George Floyd, with demonstrations turning to riots and a ripple effect that went global. The economic effects of lockdown have been acknowledged as a potential 'tinder box' for potential further unrest. Climate Change marches and protests are also high on the agenda of environmental activists.
https://uk.news.yahoo.com/protests-against-frances-pension-reforms-172708379.html
https://www.thesun.co.uk/news/22218519/french-cops-set-fire-grenade-may-day-pensions-riots/
https://www.nationalgeographic.co.uk/history-and-civilisation/2021/03/a-civil-unrest-expert-on-crowd-control-and-why-the-uk-may-see

ATLANTIS: THE LOST CITY OF
CHAT GPT BY OPEN AI - ARTIFICIALLY INTELLIGENT SCRIPT WRITING MAN Vs MACHINES
CLAYMORE - NORTH SEA OIL RIG, OCCIDENTAL, ELF AQUITAINE, TALISMAN & REPSOL
CORONATION DAY PROTEST ARRESTS, METROPOLITAN POLICE, 6TH MAY 2023, SKY NEWS
DOUNREAY - NUCLEAR POWER & MOD TESTING STATION, RADIOACTIVE LEAKS
GOD SAVE US ALL - FROM THE KING BRITAIN DESERVES, THE GUARDIAN 3RD MY 2023
JUST STOP OIL - LONDON CLIMATE PROTESTORS 2022-2023, SUELLA BRAVERMAN DENIAL OF RIGHTS
LIAM HOLDEN, WATERBOARDING, BRITISH ARMY GUILTY OF TORTURE, GUARDIAN MARCH 2023
NATIONAL GEOGRAPHIC - 27 MAY 2021 - CROWD CONTROL, PRITI PATEL'S POLICE STATE
NAZI GERMANY - SPECIAL NAVAL OPERATIONS
NAZI GOLD - LOST TREASURES, ADOLF HITLER'S $20 BILLION, BUNKERS, TRAINS, SHIPS, THE SUN 2021
NHS COVID CONTRACTS - MEDPRO FAST TRACK VIP PAYMENTS MICHELLE MONE OFFSHORE £29M
NWC - NATIONAL WHISTLEBLOWER CENTER, FOSSIL FUEL FRAUD
OPERATION ATLANTIS - J5 TAX EVASION PROBE, EURO PACIFIC INT. BANKING, PUERTO RICO
PC DAVID CARRICK - SERIAL RAPIST, METROPOLITAN POLICE - 16 JANUARY 2023, THE GUARDIAN
PIPER ALPHA - OCCIDENTAL PETROLEUM CALEDONIA RIG EXPLODED 6 JULY 1988 KILLING 165 MEN
POLAR JOURNAL - RUSSIAN NUCLEAR SUBMARINE GRAVEYARD, KARA & NORWEGIAN SEAS
SIZEWELL - A B & C NUCLEAR POWER STATIONS, SUFFOLK, ENGLAND
THE GUARDIAN - LOST CITY OF ATLANTIS RISES AGAIN TO FUEL A DANGEROUS MYTH 27-11-22
THE GUARDIAN - HMS VANGUARD NUCLEAR REACTOR CORE GLUED BOLT HEADS FEB 2023
TITANIC - OCEANGATE EXPLORATIONS MISSING BILLIONAIRE SUBMERSIBLE 21-22 JUNE 2023
WETHERSPOONS - ASTUTE HUNTER-KILLER TRAINING MANUAL FOUND IN PUB TOILET APRIL 2023
WGA STRIKES - WRITERS GUILD OF AMERICA: POOR PAY & USING AI TO REPLACE PEOPLE MAY 23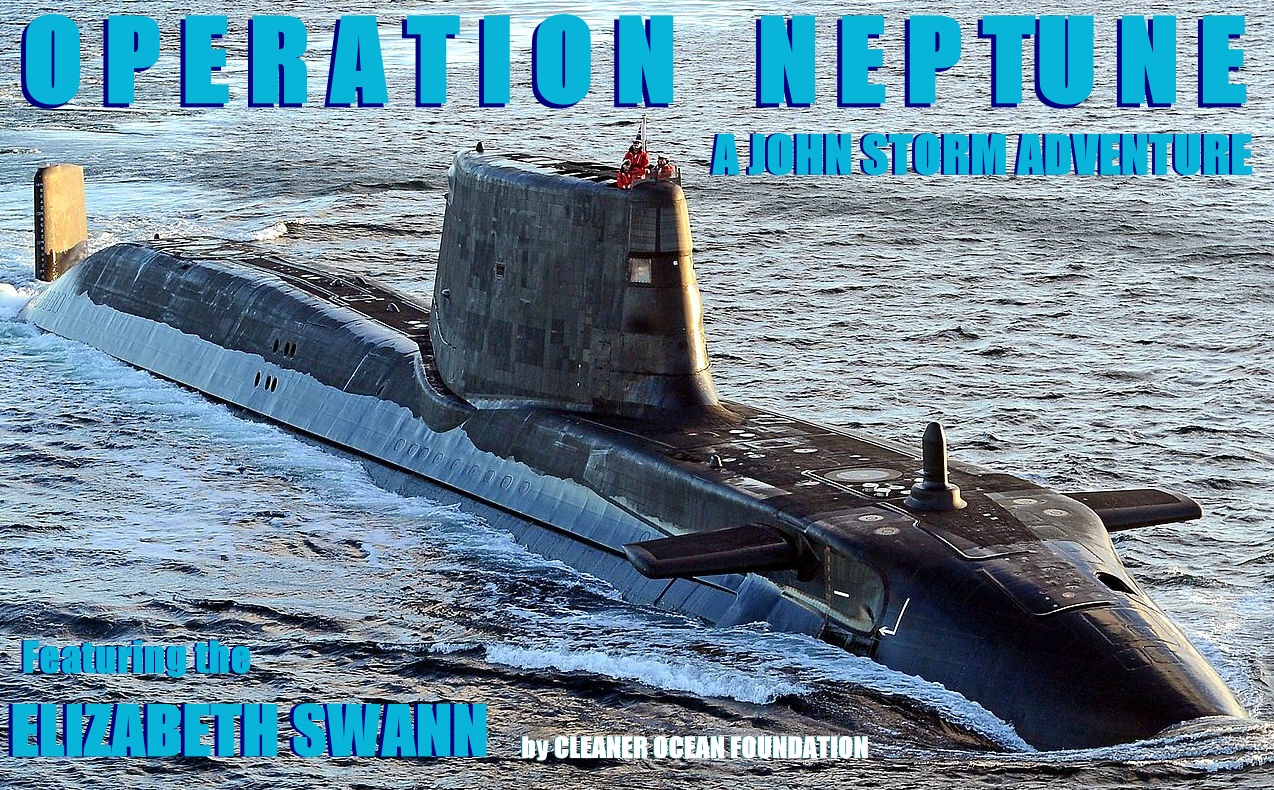 CHARACTERS | GOLD | MEDIA | MOVIES | SCREENPLAY | SUBMARINES
This website is Copyright © Cleaner Oceans Foundation Ltd., April 2023. Asserted as per the Berne Convention.
In this fictional story, the characters and events are the product of the author's imagination.