ASTUTE TRAINING MANUAL IN PUB TOILET
ATLANTIS STORY MAP & OPERATION HOMEPAGE



GB NEWS 29 APRIL 2023 - TRAINING MANUAL FOR BRITAIN'S WORLD-LEADING £1.3BN 'HUNTER KILLER' NUCLEAR SUBMARINE FOUND IN WETHERSPOONS PUB TOILET

he Royal Navy has confirmed a secret training manual for its £1.3 billion "hunter killer" submarine was found in the toilets of a Wetherspoons pub.

Files carrying details about the HMS Anson were left in The Furness Railway in Cumbria.

The documents showed the inner workings of the submarine and were used by submariners learning how to isolate and depressurise elements of its system.

The Royal Navy has said the papers were generic resources and did not contain any classified information.

A source told The Sun the pub was packed when the files, marked "official sensitive", were discovered on the floor of a cubicle.

Whitehall guidance states information marked "sensitive" must only be shared on "genuine need to know" and could have damaging ­ consequences if lost, stolen or ­ published.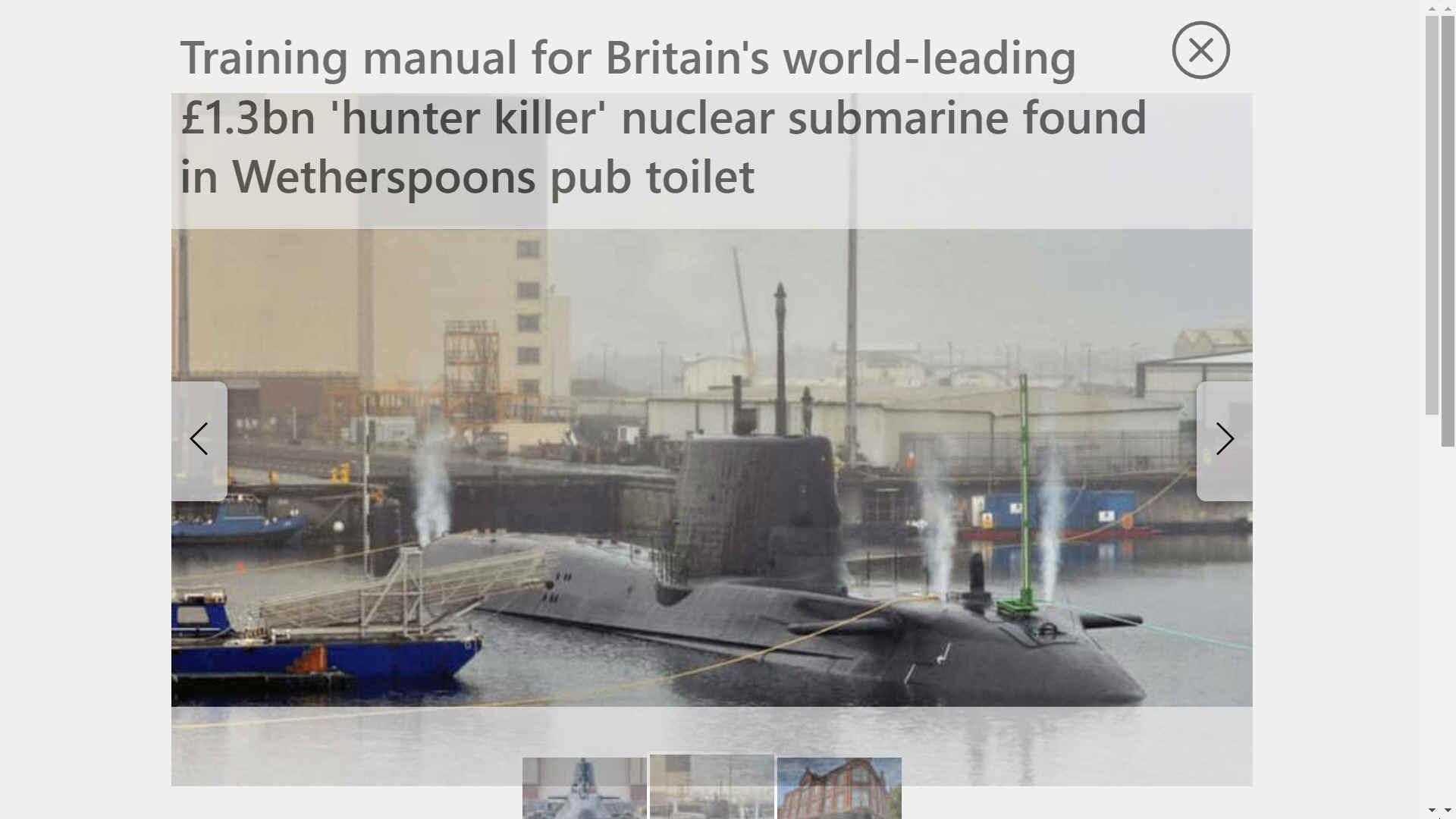 The source said: "It was quite a lively night. "The pub was full of people from the docks — military and civilian.

"I went into the toilet and the plans were lying on the floor of the cubicle with the lanyard.

"Anyone could have found them. "It was lucky it wasn't some deep cover Russian spy."

The Furness Railway is a short distance from a BAE systems shipyard in Barrow-in-Furness, where the submarine has previously been pictured.

HMS Anson is the fifth of the new Astute-class attack submarines to join the Royal Navy fleet.

Former sub captain, Commander Ryan Ramsay said: "It looks like someone has taken the pages off the boat to study.

"They are part of a book that cover all the systems on a sub.

"When they do their basic submarine qualification they have to walk round the boat to demonstrate they know all the systems."

The vessels are capable of firing tomahawk missiles and described as the "largest, most advanced and most powerful attack submarines" ever used in the Navy on its website.

A naval source said: "These documents enable submariners and contractors to understand how systems interact.

"They do not detail how they work, just that they exist."

They added that the files only contained simplistic designs of the systems on board, without revealing how they work in any detail.

A Royal Navy spokesman said: "These are generic training documents that carry no classified information.

"However, we take all security matters extremely seriously and will investigate the circumstances of their discovery."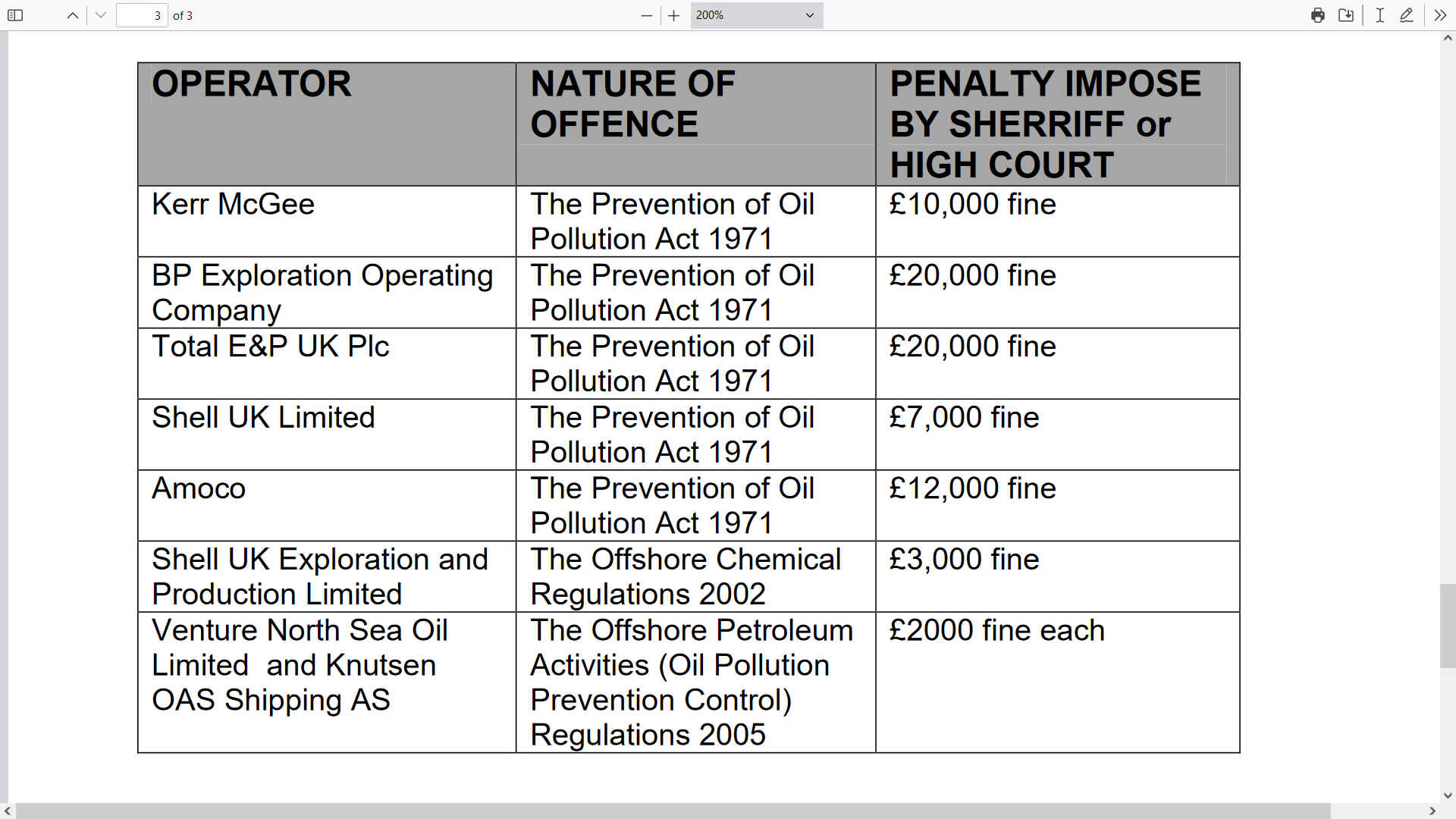 The extremely low level of fines for pollution, where it is persistent, is highly suspicious, leading the ordinary man in the street to believe that the real money exchanged hands behind the scenes. Especially where so many Council Corporations have investments in fossil fuel companies, that same applying to many Members of Parliament and the House of Lords. Fortunately, there are honest MPs and Lords who take the view that protecting our oceans is essential. In addition, there are investigative reporters, who sometimes blow the whistle as far as they are able, without getting the sack.

https://www.msn.com/en-gb/news/world/training-manual-for-britain-s-world-leading-1-3bn-hunter-killer-nuclear-submarine-found-in-wetherspoons-pub-toilet/ar-AA1aw34D
https://www.theguardian.com/uk-news/2023/feb/01/royal-navy-orders-investigation-into-nuclear-submarine-repaired-with-glue
https://www.theguardian.com/uk-news/2023/mar/24/liam-holden-waterboarded-tortured-british-army-belfast-high-court-rules
https://www.whistleblowers.org/offshore-drilling-in-the-north-sea/
https://www.theguardian.com/environment/2012/oct/25/oil-companies-north-sea-spills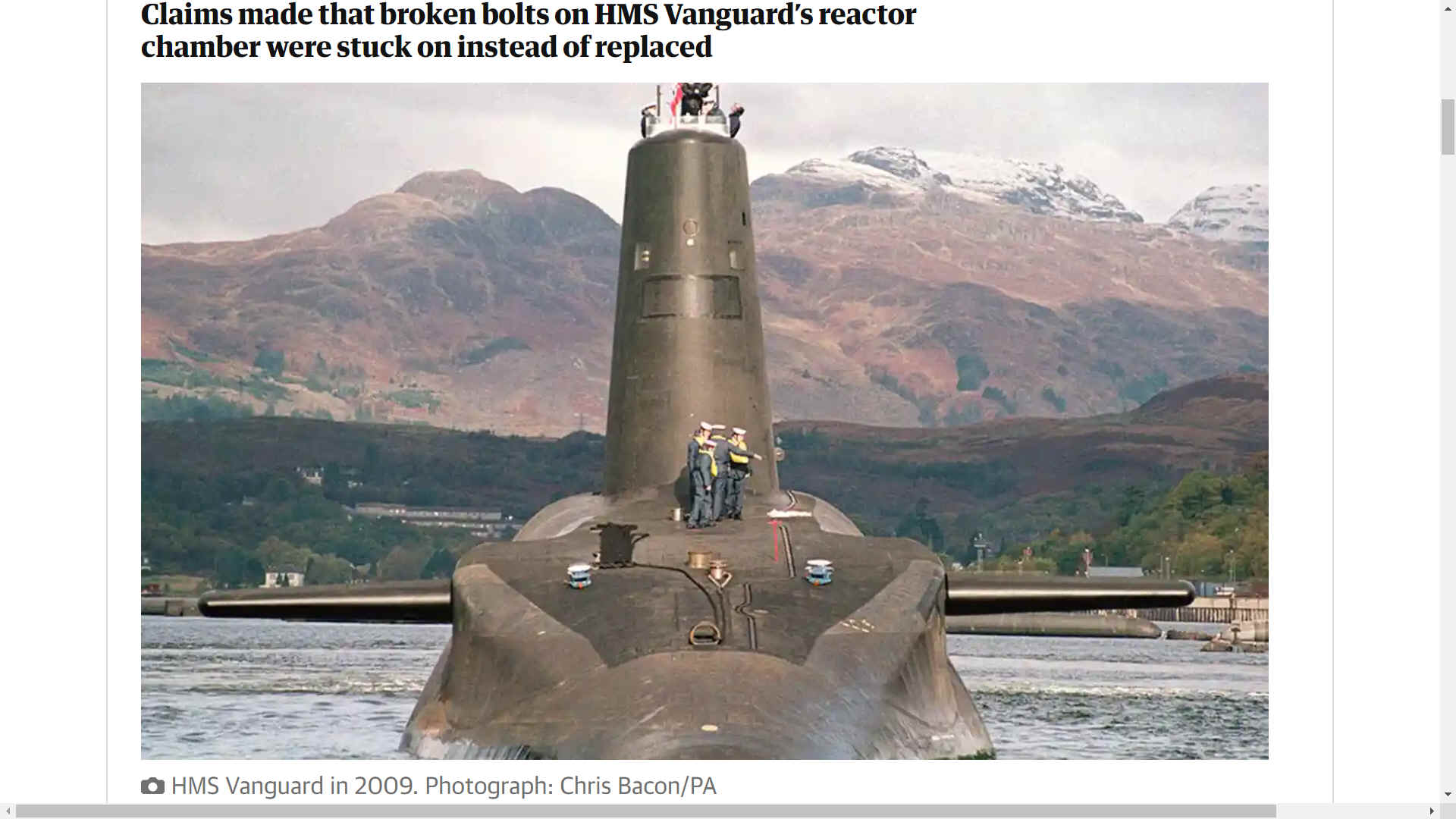 ATLANTIS: THE LOST CITY OF
CHAT GPT BY OPEN AI - ARTIFICIALLY INTELLIGENT SCRIPT WRITING MAN Vs MACHINES
CLAYMORE - NORTH SEA OIL RIG, OCCIDENTAL, ELF AQUITAINE, TALISMAN & REPSOL
CORONATION DAY PROTEST ARRESTS, METROPOLITAN POLICE, 6TH MAY 2023, SKY NEWS
DOUNREAY - NUCLEAR POWER & MOD TESTING STATION, RADIOACTIVE LEAKS
GOD SAVE US ALL - FROM THE KING BRITAIN DESERVES, THE GUARDIAN 3RD MY 2023
JUST STOP OIL - LONDON CLIMATE PROTESTORS 2022-2023, SUELLA BRAVERMAN DENIAL OF RIGHTS
LIAM HOLDEN, WATERBOARDING, BRITISH ARMY GUILTY OF TORTURE, GUARDIAN MARCH 2023
NATIONAL GEOGRAPHIC - 27 MAY 2021 - CROWD CONTROL, PRITI PATEL'S POLICE STATE
NAZI GERMANY - SPECIAL NAVAL OPERATIONS
NAZI GOLD - LOST TREASURES, ADOLF HITLER'S $20 BILLION, BUNKERS, TRAINS, SHIPS, THE SUN 2021
NHS COVID CONTRACTS - MEDPRO FAST TRACK VIP PAYMENTS MICHELLE MONE OFFSHORE £29M
NWC - NATIONAL WHISTLEBLOWER CENTER, FOSSIL FUEL FRAUD
OPERATION ATLANTIS - J5 TAX EVASION PROBE, EURO PACIFIC INT. BANKING, PUERTO RICO
PC DAVID CARRICK - SERIAL RAPIST, METROPOLITAN POLICE - 16 JANUARY 2023, THE GUARDIAN
PIPER ALPHA - OCCIDENTAL PETROLEUM CALEDONIA RIG EXPLODED 6 JULY 1988 KILLING 165 MEN
POLAR JOURNAL - RUSSIAN NUCLEAR SUBMARINE GRAVEYARD, KARA & NORWEGIAN SEAS
SIZEWELL - A B & C NUCLEAR POWER STATIONS, SUFFOLK, ENGLAND
THE GUARDIAN - LOST CITY OF ATLANTIS RISES AGAIN TO FUEL A DANGEROUS MYTH 27-11-22
THE GUARDIAN - HMS VANGUARD NUCLEAR REACTOR CORE GLUED BOLT HEADS FEB 2023
TITANIC - OCEANGATE EXPLORATIONS MISSING BILLIONAIRE SUBMERSIBLE 21-22 JUNE 2023
WETHERSPOONS - ASTUTE HUNTER-KILLER TRAINING MANUAL FOUND IN PUB TOILET APRIL 2023
WGA STRIKES - WRITERS GUILD OF AMERICA: POOR PAY & USING AI TO REPLACE PEOPLE MAY 23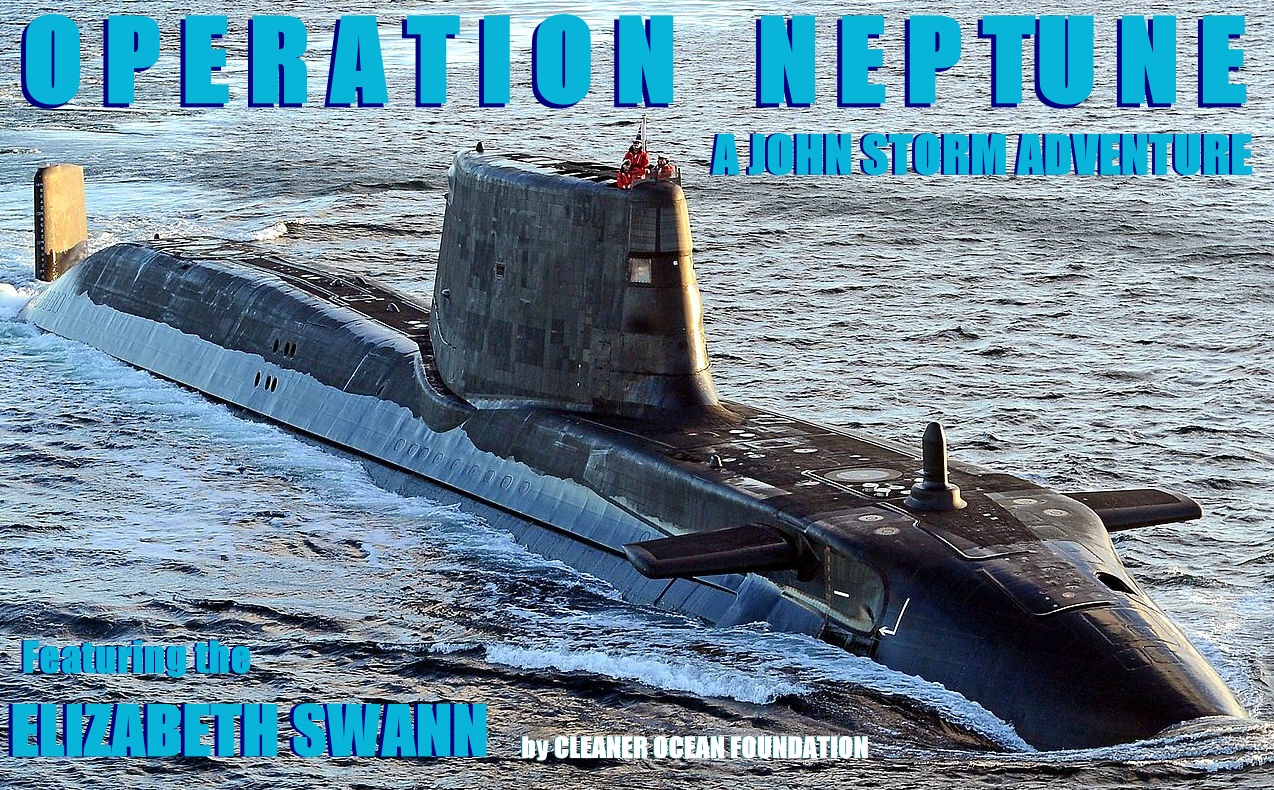 CHARACTERS | GOLD | MEDIA | MOVIES | SCREENPLAY | SUBMARINES
This website is Copyright © Cleaner Oceans Foundation Ltd., April 2023. Asserted as per the Berne Convention.
In this fictional story, the characters and events are the product of the author's imagination.