REPUBLIC PROTESTORS - ARRESTS MET. POLICE
ATLANTIS STORY MAP & OPERATION HOMEPAGE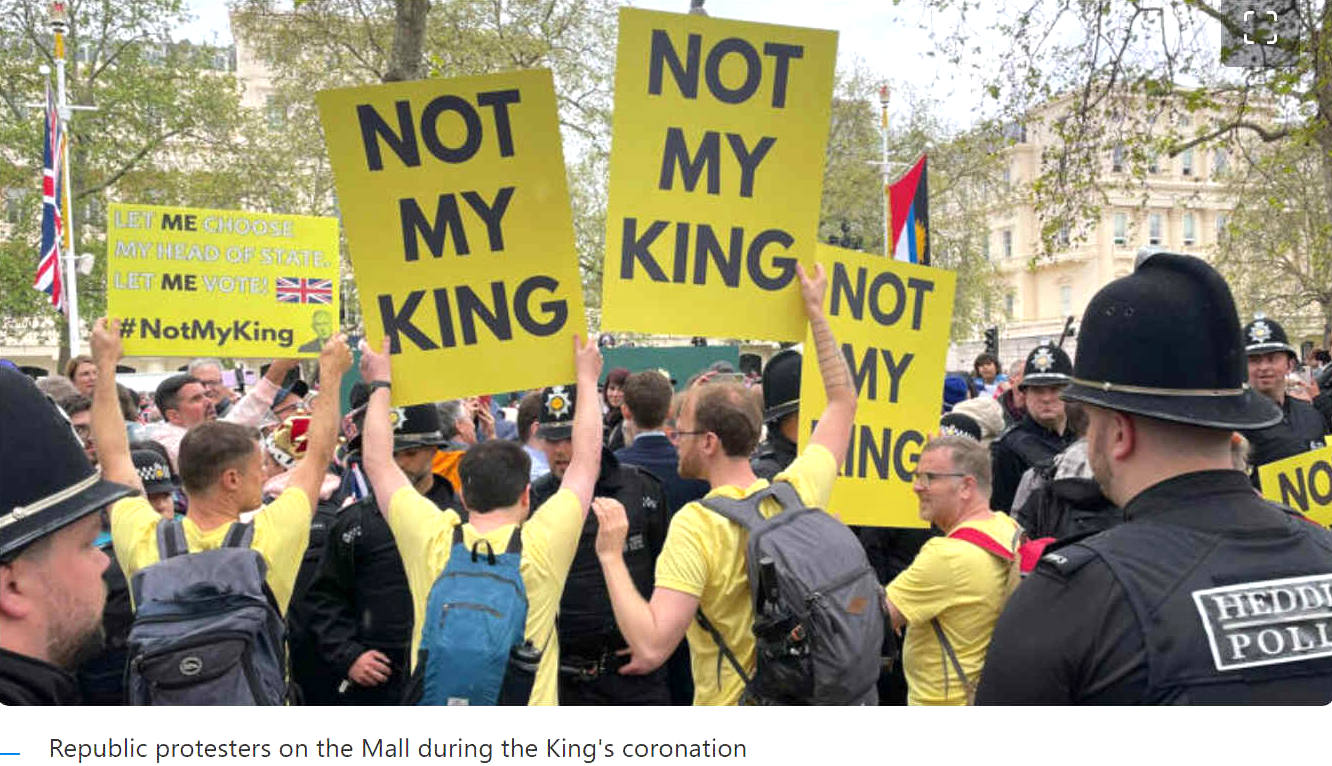 The timing of these arrests looks certain to have been to remove the protestors from their lawful right, thus violating their civil rights, as granted to them by Statute. Hardly surprising, since the Metropolitan police is held to be the most corrupt in the country, allegedly.


SKY NEWS 8 MAY 2023 - MET POLICE EXPRESSES 'REGRET' OVER ARRESTS OF ANTI-MONARCHY GROUP LEADER AND FIVE OTHERS BEFORE CORONATION

The Metropolitan Police has expressed "regret" over the arrest of six protesters in London before the coronation.

Leader of anti-monarchy group Republic, Graham Smith, was among six people detained by officers, who seized items that they believed could be used as lock-on devices.

However, the Met now says an investigation has been unable to prove intent to disrupt the event.

"This evening all six have had their bail cancelled and no further action will be taken," the Met said in a statement.

"We regret that those six people arrested were unable to join the wider group of protesters in Trafalgar Square and elsewhere on the procession route."

Officers arrested 64 people on coronation day, with 46 of those later bailed after being detained on suspicion of causing a public nuisance or breaching the peace.

Mr Smith said on Monday night that the Republic protesters who were arrested in London have all been told no charges will be brought against them.

He also called for a "full inquiry" into who authorised the arrests during the "disgraceful episode".

He said: "The speed with which they did this demonstrates they were very quickly aware they had made a very serious error of judgment and there will be action taken again.

"I'm obviously relieved they dropped it so quickly but very angry they even went down this road, robbing people of their liberty for absolutely no reason.

"There was no evidence of any ability or intent to commit any offence and they simply decided to arrest us and that is outrageous."

Conservative Prime Minister Rishi Sunak has backed the Met over arrests amid concerns they were cracking down on dissent on Saturday at the behest of politicians.

Mr Smith previously described the arrest of protesters during the coronation as a "direct attack on democracy" which showed that the right to peacefully demonstrate "no longer exists".

In a tweet on Monday evening, he said: "We have just been told that the police will be taking no further action.

"This has been a disgraceful episode and we will be speaking to lawyers about taking legal action.

"I also expect a full inquiry into why they repeatedly lied to us and who authorised the arrests."

Among the group's members who felt "targeted" and silenced were nine people that held up signs reading "Not my King" at the Mall, moments before the procession left Buckingham Palace.

Although not arrested, they were whisked out of sight of the King and Queen into St James's Park to be searched by Welsh police officers, outnumbering them roughly two-to-one.

Officers surrounded them and exchanged words before rifling through their pockets - some protesters faced the wall with their hands up in front of them.

Protester Harvey Woolf said: "I wasn't very happy about the searches, I think we had been targeted because they didn't want our message to get out."

He continued: "What we are annoyed and disappointed about is that it was timed exactly to coincide with the point at which the carriage went down the Mall."

The 66-year-old said police told him the protesters were suspected of carrying paint, but an officer told Sky News they led the Republic members away to avoid a "hostile environment" created by the crowds.

Royal supporters had booed and shouted "shame on you" when the protesters were initially marched away from the Mall.

The Met and Welsh police were asked if it was policy to remove people who are subject to a "hostile environment", rather than those creating it, but were not able to immediately respond to a request for comment.

The protesters had been standing still holding bright yellow signs above their heads, several rows back from the barricades lining the Mall, to object to what they called hereditary privilege and power.

Republic were not the only group at the centre of a dispute over police behaviour on Saturday, with Westminster Council volunteers handing out rape alarms reportedly arrested.

The arrests come in the wake of the Public Order Act, given royal assent on Tuesday, which handed the police more powers to curtail demonstrations, such as allowing officers to search people for items including locks and glue.

[It is probable that the word had gone out to clear visible protestors from the passage of the Royal carriage, and then take it on the chin after the event. So long as the cameras did not pick up on the "Not My King" banners in bright yellow. The arrests carried out in the manner described appear to be a gross violation of Human Rights Act 1998 - Articles 9 and 10, freedom of thought and speech, to receive and impart ideas. The King would have known that the protestors had a right to be in evidence, as would the police. To time arrests to deprive them of that right - as in being seen by the media - crucially, at the time of the procession. Could be deemed a violation of the civil rights of the 'Republic' group, something for Suella Braverman and the CPS to consider. See Articles 18, 19 and 20 of the UN's Universal Declaration.
Article 18. - Everyone has the right to freedom of thought, conscience and religion; this right includes freedom to change his religion or belief, and freedom, either alone or in community with others and in public or private, to manifest his religion or belief in teaching, practice, worship and observance.

Article 19. - Everyone has the right to freedom of opinion and expression; this right includes freedom to hold opinions without interference and to seek, receive and impart information and ideas through any media and regardless of frontiers.

Article 20. - (1) Everyone has the right to freedom of peaceful assembly and association. (2) No one may be compelled to belong to an association.]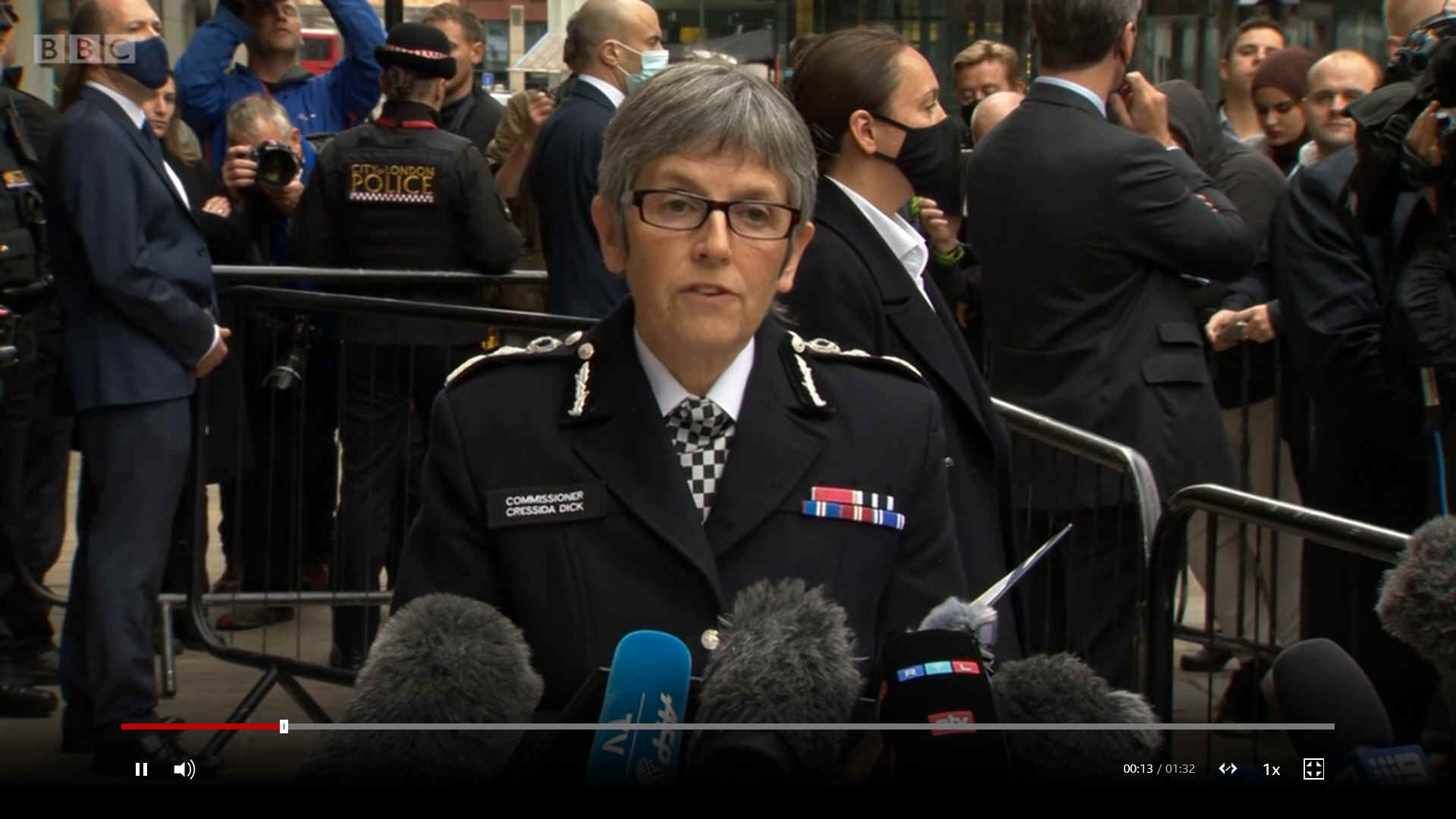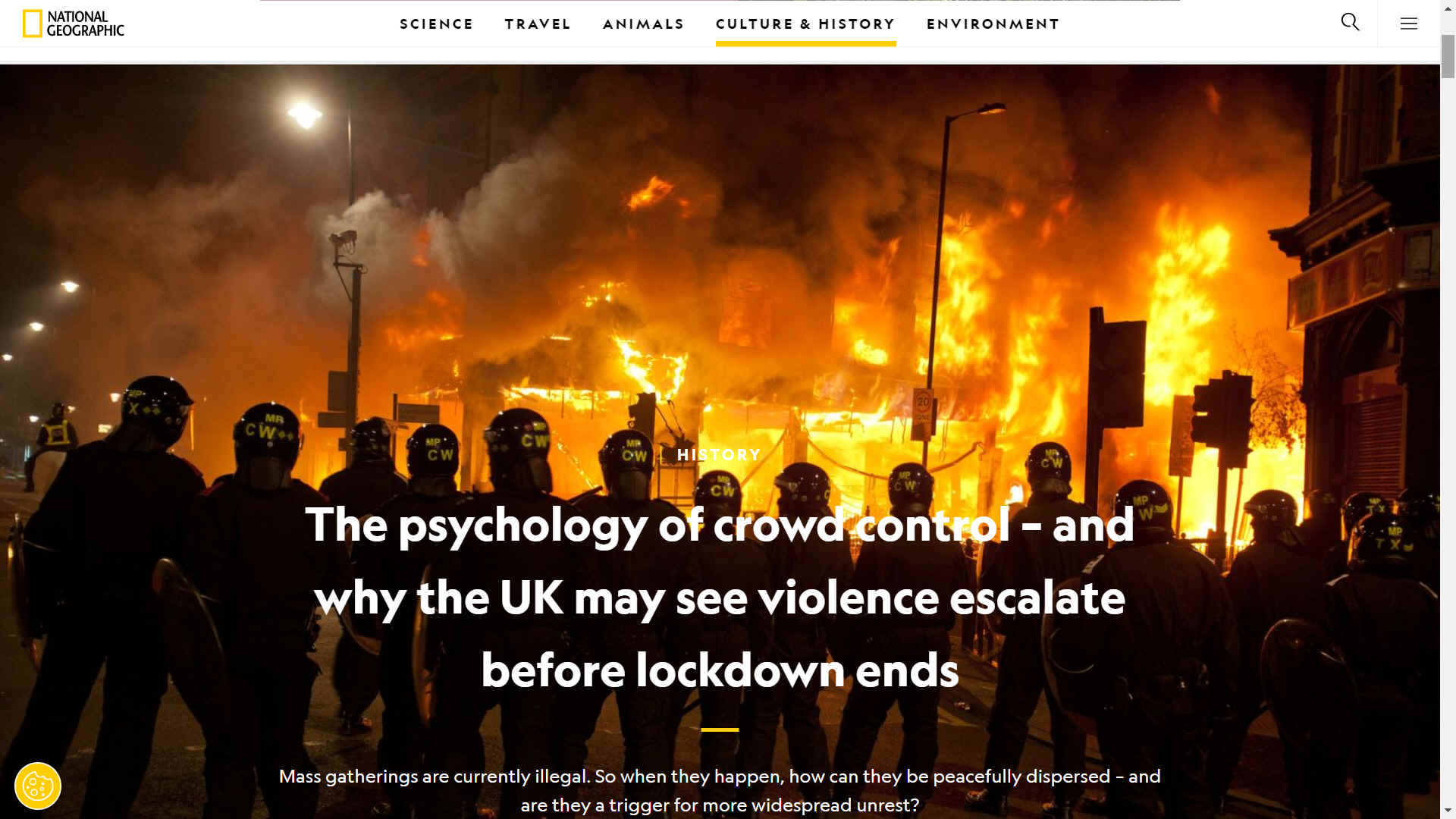 https://www.bbc.co.uk/news/articles/cyd8m51zpj1o
https://www.bbc.co.uk/news/uk-64642620
https://www.theguardian.com/uk-news/live/2023/may/06/coronation-king-charles-westminster-abbey-queen-camilla-william-harry-live-updates
https://rapecrisis.org.uk/news/met-police-officer-david-carrick-admits-to-being-serial-rapist/
https://www.theguardian.com/uk-news/2023/jan/16/metropolitan-police-officer-david-carrick-revealed-as-serial-rapist

ATLANTIS: THE LOST CITY OF
CHAT GPT BY OPEN AI - ARTIFICIALLY INTELLIGENT SCRIPT WRITING MAN Vs MACHINES
CLAYMORE - NORTH SEA OIL RIG, OCCIDENTAL, ELF AQUITAINE, TALISMAN & REPSOL
CORONATION DAY PROTEST ARRESTS, METROPOLITAN POLICE, 6TH MAY 2023, SKY NEWS
DOUNREAY - NUCLEAR POWER & MOD TESTING STATION, RADIOACTIVE LEAKS
GOD SAVE US ALL - FROM THE KING BRITAIN DESERVES, THE GUARDIAN 3RD MY 2023
JUST STOP OIL - LONDON CLIMATE PROTESTORS 2022-2023, SUELLA BRAVERMAN DENIAL OF RIGHTS
LIAM HOLDEN, WATERBOARDING, BRITISH ARMY GUILTY OF TORTURE, GUARDIAN MARCH 2023
NATIONAL GEOGRAPHIC - 27 MAY 2021 - CROWD CONTROL, PRITI PATEL'S POLICE STATE
NAZI GERMANY - SPECIAL NAVAL OPERATIONS
NAZI GOLD - LOST TREASURES, ADOLF HITLER'S $20 BILLION, BUNKERS, TRAINS, SHIPS, THE SUN 2021
NHS COVID CONTRACTS - MEDPRO FAST TRACK VIP PAYMENTS MICHELLE MONE OFFSHORE £29M
NWC - NATIONAL WHISTLEBLOWER CENTER, FOSSIL FUEL FRAUD
OPERATION ATLANTIS - J5 TAX EVASION PROBE, EURO PACIFIC INT. BANKING, PUERTO RICO
PC DAVID CARRICK - SERIAL RAPIST, METROPOLITAN POLICE - 16 JANUARY 2023, THE GUARDIAN
PIPER ALPHA - OCCIDENTAL PETROLEUM CALEDONIA RIG EXPLODED 6 JULY 1988 KILLING 165 MEN
POLAR JOURNAL - RUSSIAN NUCLEAR SUBMARINE GRAVEYARD, KARA & NORWEGIAN SEAS
SIZEWELL - A B & C NUCLEAR POWER STATIONS, SUFFOLK, ENGLAND
THE GUARDIAN - LOST CITY OF ATLANTIS RISES AGAIN TO FUEL A DANGEROUS MYTH 27-11-22
THE GUARDIAN - HMS VANGUARD NUCLEAR REACTOR CORE GLUED BOLT HEADS FEB 2023
TITANIC - OCEANGATE EXPLORATIONS MISSING BILLIONAIRE SUBMERSIBLE 21-22 JUNE 2023
WETHERSPOONS - ASTUTE HUNTER-KILLER TRAINING MANUAL FOUND IN PUB TOILET APRIL 2023
WGA STRIKES - WRITERS GUILD OF AMERICA: POOR PAY & USING AI TO REPLACE PEOPLE MAY 23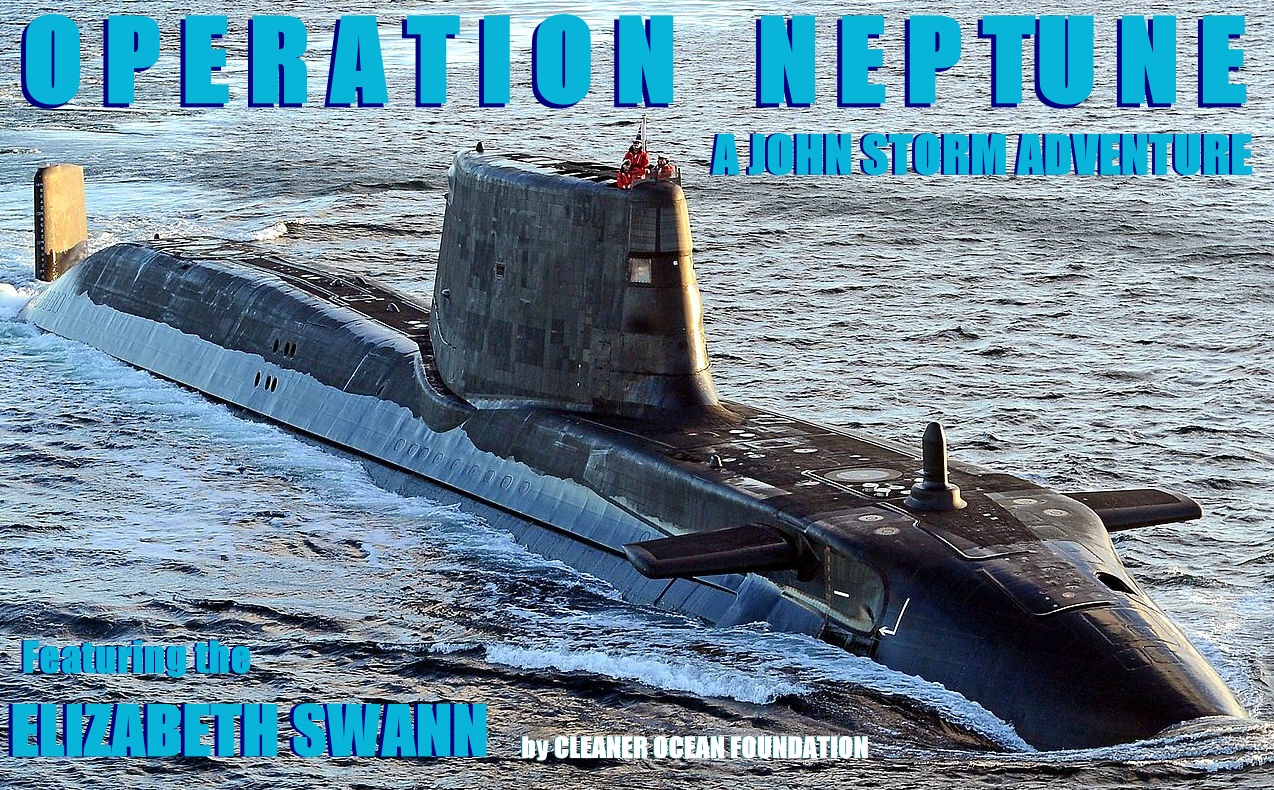 CHARACTERS | GOLD | MEDIA | MOVIES | SCREENPLAY | SUBMARINES
This website is Copyright © Cleaner Oceans Foundation Ltd., April 2023. Asserted as per the Berne Convention.
In this fictional story, the characters and events are the product of the author's imagination.