JUST STOP OIL - SUELLA BRAVERMAN: TOUGHER POLICE ACTION
ATLANTIS STORY MAP & OPERATION HOMEPAGE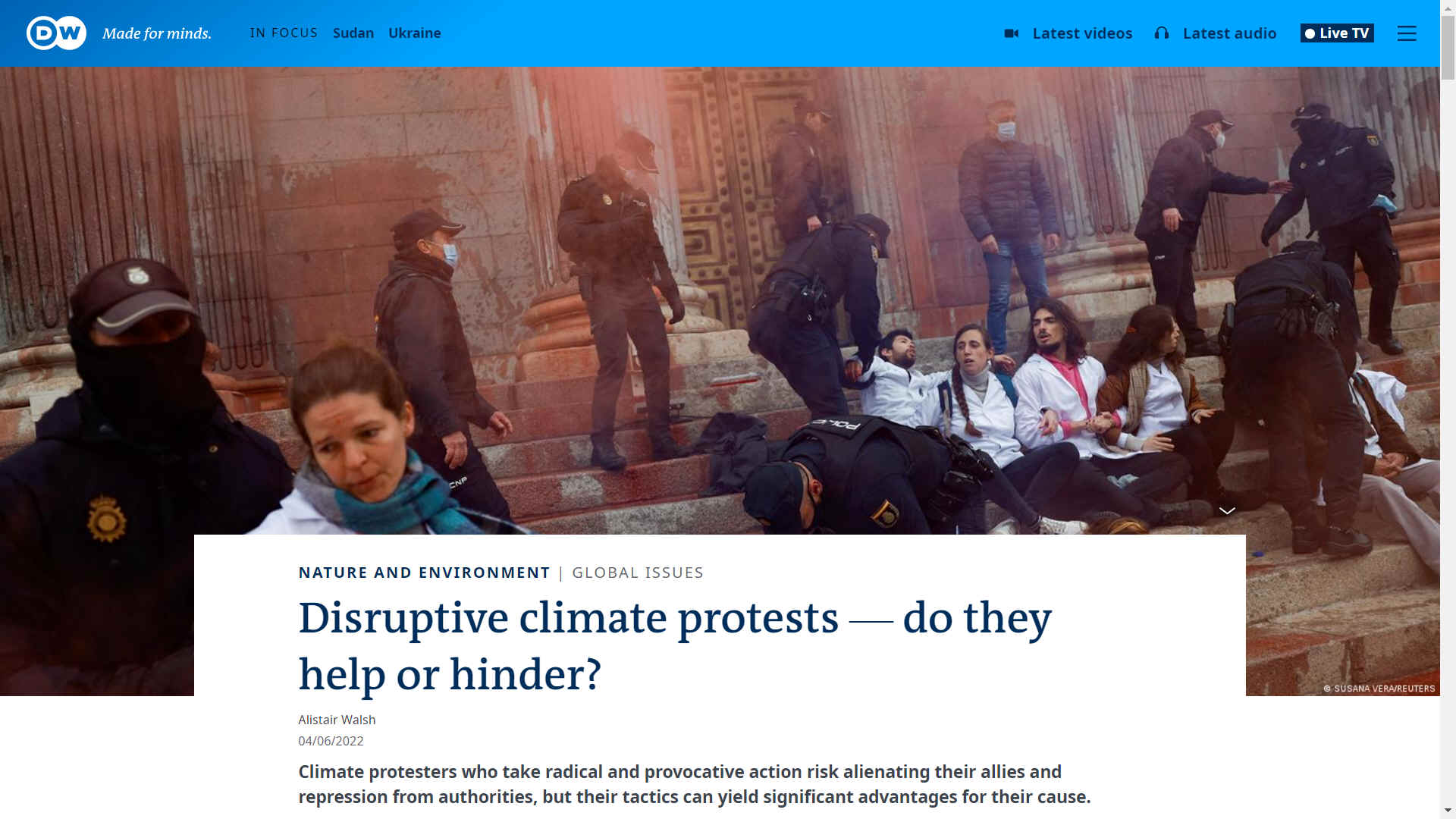 DAILY MAIL 27 APRIL 2023 - WHY CAN'T BRITISH POLICE COPY GERMANS & ARREST ECO WARRIORS

Just Stop Oil protestors sparked another day of road chaos in London today as they launched a new protest.

While police in Germany this week dragged eco-fanatics who had glued their hands to roads in Berlin off highways, Metropolitan Police officers stood around and appeared to make no immediate action while protesters from the XR offshoot tried to bring the capital to a standstill.

Activists from Just Stop Oil blocked a Ferrari driver on the world-famous Strand this morning at around 8.30am. Shortly before 9am, police issued a dispersal order to clamp down on another stunt at Waterloo Bridge.

Scotland Yard has come under fire for their 'upside down' approach to policing, at times threatening members of the public asking eco-zealots to move with arrest while appearing to stand by.

By contrast, German police drilled around protesters who had glued their hands to a road in Berlin before arresting them.

The call for UK police to force activists out of roads more quickly comes after the Home Secretary Suella Braverman criticised officers in some of their responses to 'militant' activists. [Apparently does not want officers to uphold lawful civil right to protest, presumably, from reading between the lines, the Home Secretary wants rougher treatment, maybe even extending to a bruising or two! What do you think Ms Braverman means and where should she draw the line?]

She said yesterday: 'There's a perception that at times [police] are supporting the militant protesters, as I said, giving them cups of tea or dancing along with them. I think that from a public confidence point of view, all of that is damaging. They need to be seen to be serious.

'They need to be seen to be responding actually, and swiftly, to the crimes that people are enduring: antisocial behaviour, vehicle theft, rape and serious sexual violence, burglary. Those are the priorities that the British people want the police to deliver.'

In a tweet, a spokesman for Just Stop Oil said: 'Just 15 ordinary people, supported by trained march facilitators, are acting in resistance against this criminal Government and their attempt to licence 100 new fossil fuel projects. Other teams are preparing to join.'

They later added a second team had taken the eastbound carriageway on the Strand too, bringing the entire road to a halt.

Posting a picture of activists standing in front of a black Ferrari, the group said: 'Driver of £300,000 Ferrari realises they should have got the tube and saved £299,996.'

A third team of Just Stop Oil members also joined in the group's 'slow-marching'. This team, led by Phoebe Plummer, chanted 'no more oil', 'no more gas' and 'insulate Britain', video footage showed.

Ms Plummer has previously been involved in high-profile actions for Just Stop Oil, most famously being arrested after throwing a tin of Heinz tomato soup over a £76million Vincent Van Gogh painting in the National Gallery.

The protesters held signs and wore high-vis jackets as they stood in the centre of the tarmac.

In a statement on social media, a spokesman for the Metropolitan Police said: 'At around 08.00hrs Just Stop Oil #protesters started to slow march in the roads on #TheStrand, #TrafalgarSquare and #BoroughHighStreet.

'Police are quickly on scene and engaging with protesters to minimise disruption to Londoners.'

The Met Police later confirmed they had told activists to get off the road at Waterloo Bridge, and that all activists complied.

A spokesman said that 'conditions' were issued to protesters at around 8.45am, and asked them to move out of the road as their slow walk 'was causing severe and deliberate disruption to those going about their daily business.'

The protesters complied and moved out of the road.

Police issued a Section 12 Public Order Act warning to the protesters. It stated: 'This JSO [Just Stop Oil] protest must use the pavement for protest within the London Boroughs of Westminster, Lambeth and Southwark until 23:59hrs on Thursday, 27 April 2023.'

Yesterday police seemed to strengthen action against the eco zealots blocking traffic amid a warning by a Met boss that unclear laws were hindering efforts to keep the roads open.

Just Stop Oil (JSO) activists were threatened with arrest on Wednesday after conditions allowed officers to break up the group's third day of 'slow marches' in London.

Earlier in the week, officers were forced to stand by and even protect the activists from furious commuters.

Protesters need to be deemed to be causing 'serious disruption' for officers to intervene – but police chiefs are given no definition of what this actually means.

Deputy assistant commissioner Laurence Taylor, who is leading the Met's response to the protests, revealed Just Stop Oil did not cross this threshold earlier in the week because activists spent only 'about 15 minutes' on the road.
[An overtaxed and under-represented electorate is sure to lead to protests. Governments who routinely treat people like assets (slaves) instead of serving their citizens, are sure to be in for a rough ride. The UK has a long history as slave traders, raising money to pay off national debts, by selling shares in slavery (South Sea Bubble), approved by Parliament. With Royal ascent in the form of charters. Margaret Thatcher's Poll Tax in 1990, is an example of a step too far.]


DEUTSCHE WELLE, JUNE 2022 - DO CLIMATE PROTESTS HELP OR HINDER?
Climate change activists are increasingly turning to acts of civil disobedience to make their point. In April, 1,000 scientists from across 20 countries planned coordinated actions such as blocking roads, picketing infrastructure, spreading paint, and pasting up giant climate information. In the same month, Extinction Rebellion — a group that British government officials were recently considering designating an organized crime group — are planning to blockade oil facilities across the UK.

Research shows their tactics can yield significant advantages for their cause, but such radical actions also carry significant risks. And depending on who protesters are trying to convince, different levels of disruption are appropriate, research shows.

Eric Shuman, who studies the psychology of protest and collective action at the University of Groningen in the Netherlands and the Hebrew University of Jerusalem, says protests such as peaceful gatherings and petitions that comply with societal norms are more effective at drawing support from people who might be sympathetic to the cause.

But, if the goal is to change policy support among people who might otherwise be ambivalent to the cause, then more disruptive protests — such as civil disobedience, strikes, and boycotts — have been shown to be effective, he adds.

"[Opponents] aren't necessarily going to ever be supportive or probably even like the protesters. But by causing some sort of disruption, you're basically putting pressure on them to make some sort of change or support some sort of change so that disruption will go away," Shuman said.

Policy-makers need strong incentives to change the status quo, and disruptive protests can make the difference by reducing the likelihood of a voter backlash while placing direct pressure on those in power.

However, for civil disobedience to be effective, protesters need to have clear, positive and constructive intentions, otherwise they risk looking like general rabble-rousers and a nuisance to society, research shows. They need to maintain the image of having clear goals while building enough pressure to receive a response from policy-makers.

AND THEY HAVE A RANGE OF ACTIONS TO CHOOSE FROM

Occupying a space is at the bottom end of the scale, followed by strikes and boycotts. Blocking roads is taking things further, especially when protesters start targeting major traffic arteries. Disrupting speakers at events, throwing glitter bombs, and hacking push the line even further. Past this stage, protesters enter the realm of potentially violent action such as interfering with property or physically attacking people.

At this stage, they risk triggering outrage from observers.

"Once something is perceived to have crossed some sort of moral line or boundary, this is when the disruption is much less likely to be effective, for a lot of reasons," Shuman said. "People are going to have a very strong motive to condemn that and anything associated with it."

If protesters do take a more disruptive path, they are less likely to cross that moral threshold if their actions are targeted and clearly goal-oriented, such as disrupting the infrastructure of climate-harming activities, as opposed to indiscriminate attacks.

A BROAD MOVEMENT

David S Meyer, professor of sociology and political science at the University of California, studies social movements and their relationship to institutional politics. He said effective protesting is made up of a broad spectrum of actions.

"When you look at successful movements of the past, you have lots of people doing lots of different things. And a diversity of tactics is actually an asset because it offers authorities different people to deal with in making concessions or making accommodations or negotiations. It offers bystanders different things to hook into."

He says it is always difficult to attribute the success of an activist movement to one particular method of protest.

"Rosa Parks wouldn't have sat down that day if she hadn't been organizing for the dozen years before that," he said. "Martin Luther King organized the bus boycott that lasted for a year that accompanied her protest and other people filed a lawsuit at the same time that went to the Supreme Court."

IS VIOLENCE THE ANSWER

And what about climate protesters who transgress the moral boundaries and engage in violence? Such as those calling for the destruction of fossil fuel infrastructure. More research is needed, but there is some evidence that extreme acts of protest from a small radical flank can actually be beneficial to the cause.

"When violence occurs within a big umbrella of a much larger non-violent movement, it can sometimes have the effect of creating the disruption and the pressure to do something about the protests. But there's this bigger, non-violent group that's seen as more moderate and (people think) 'maybe we can at least give in to some of their demands and concessions,'" Shuman said.

CLIMATE ACTIVISTS WELCOME ANY ACTION

Climate activists themselves welcome a diversity of tactics within the movement.

"The forms of action and protests within the climate movement are very diverse and wide-ranging — and that is a good thing. From peaceful blockades that interfere with climate-damaging infrastructure, to mass protests that win a broad majority, to petitions and large-scale art actions, all protests reach different groups in society and complement each other," said Jule Pehnte, an activist with Fridays for Future Germany.

She said that no matter how radical the protest movement might become, the effects of climate change will be far more disruptive.

"Again and again we discuss how radical the climate movement can become, but the point is: how radical can the climate crisis become?" she asked.

"Instead of discussing forms of protest, we should have an honest debate on how we can quickly and socially reduce emissions and face the reality of the climate crisis."

CLIMATE FATALISM THE WORST STRATEGY

In the 2020 manifesto, How to Blow up a Pipeline, Swedish lecturer and climate activist Andreas Malm, argues that calculated actions of violence targeting the infrastructure and property of climate-destroying activities (though never people) should be part of the mix of options employed by climate activists.

He imagines a world in which despite all the strikes, all the marches, all the petitions and speeches, the requisite action to fight climate change still doesn't happen.

"Do we say that we've done what we could, tried the means at our disposal and failed? Do we conclude that the only thing left is learning to die — a position already propounded by some — and slide down the side of the crater into three, four, eight degrees of warming? Or is there another phase, beyond peaceful protest?"

But even he argues that any action that does not accept fatalism makes a difference.

"The most religiously Gandhian climate activist, the most starry-eyed renewable energy entrepreneur, the most self-righteous believer in veganism as panacea, the most compromise-prone parliamentarian is infinitely preferable to the white man of the North who says, 'We're doomed — fall in peace.' Within the range of positions this side of climate denial, none is more despicable," he writes.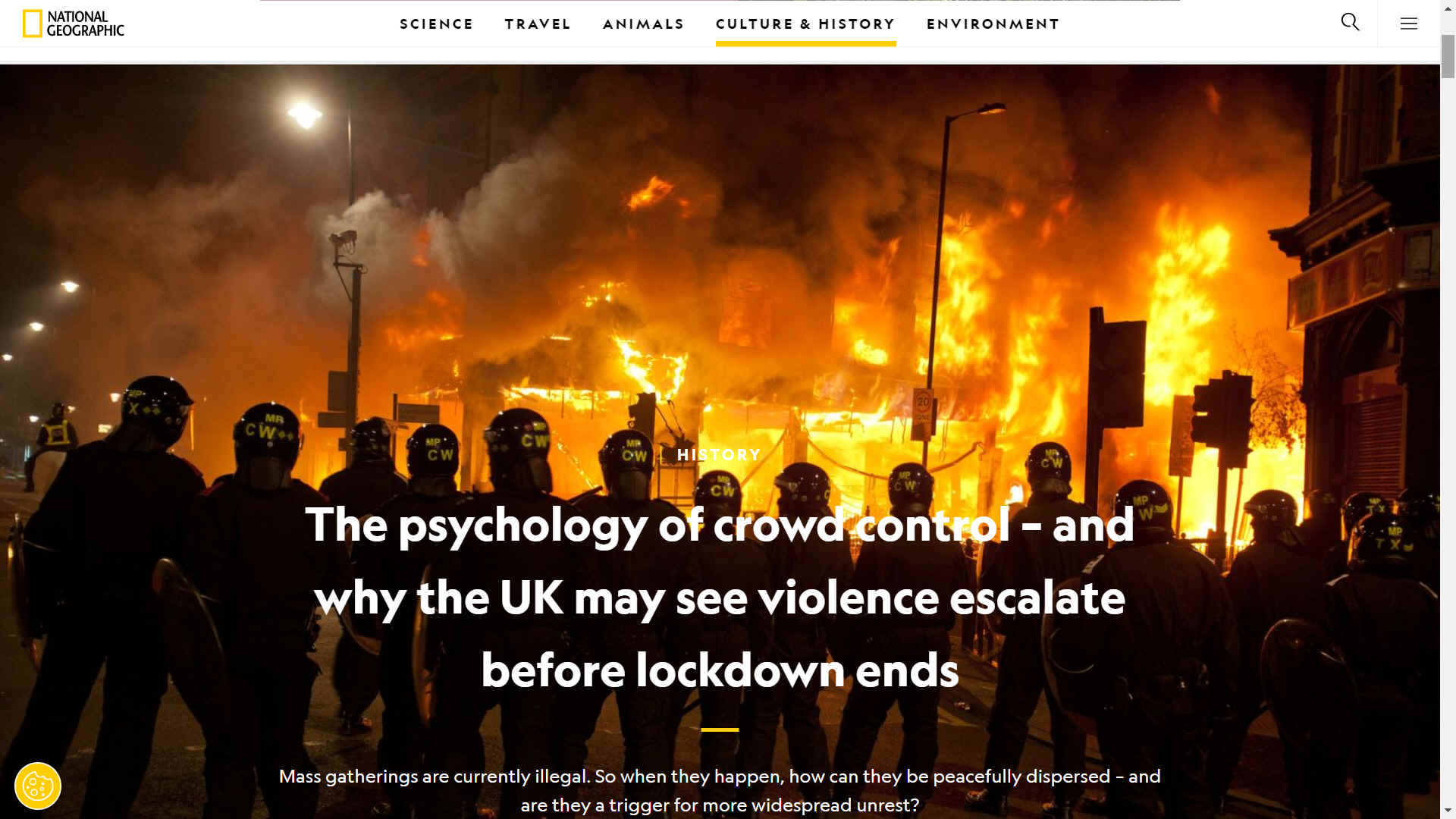 TEN PROTESTS THAT ROCKED THE WORLD

1. THE PEASANT'S REVOLT - In 1381, the country was reeling from the effects of the Black Death, and the Hundred Years' War with France meant taxes were high. So when a royal official attempted to collect unpaid poll taxes in Brentwood, it didn't go well – violence broke out and unrest soon spread across the country, with rural labourers rising up and demanding reduced tariffs and an end to serfdom. King Richard II and his men eventually quashed the protest but the revolt proved to be a significant moment in history, contributing to the end of feudal serfdom.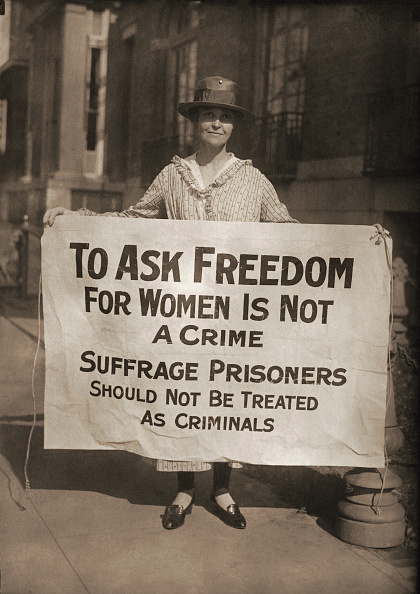 Emmeline Pankhurst, women's freedom fighter.

2. THE SUFFRAGETTES - The Suffragettes were a group of ladies, led by Emmeline Pankhurst, who fought to win British women the right to vote. From 1903 they marched, chained themselves to railings, attacked policemen, set fire to buildings and threw bombs. The most profound protest was from Emily Wilding Davison, who threw herself under one of the King's horses at the Epsom Derby and was killed. It may have been an attempt to attach a suffragette flag to the animal that ended in tragedy – but, accidental or not, her status as a feminist martyr was cemented. After the First World War, votes were granted to women householders over the age of 30, and universal suffrage was finally introduced in 1928. Their message, "To ask for freedom is not a crime," still holds true today. Peaceful protests like the 1913 Suffrage Parade shared the voices of over 5,000 courageous women speaking out for the right to equal political participation. This protest can remind us peaceful acts have the power to change the system.

"We are here, not because we are law-breakers; we are here in our efforts to become law-makers." - Emmeline Pankhurst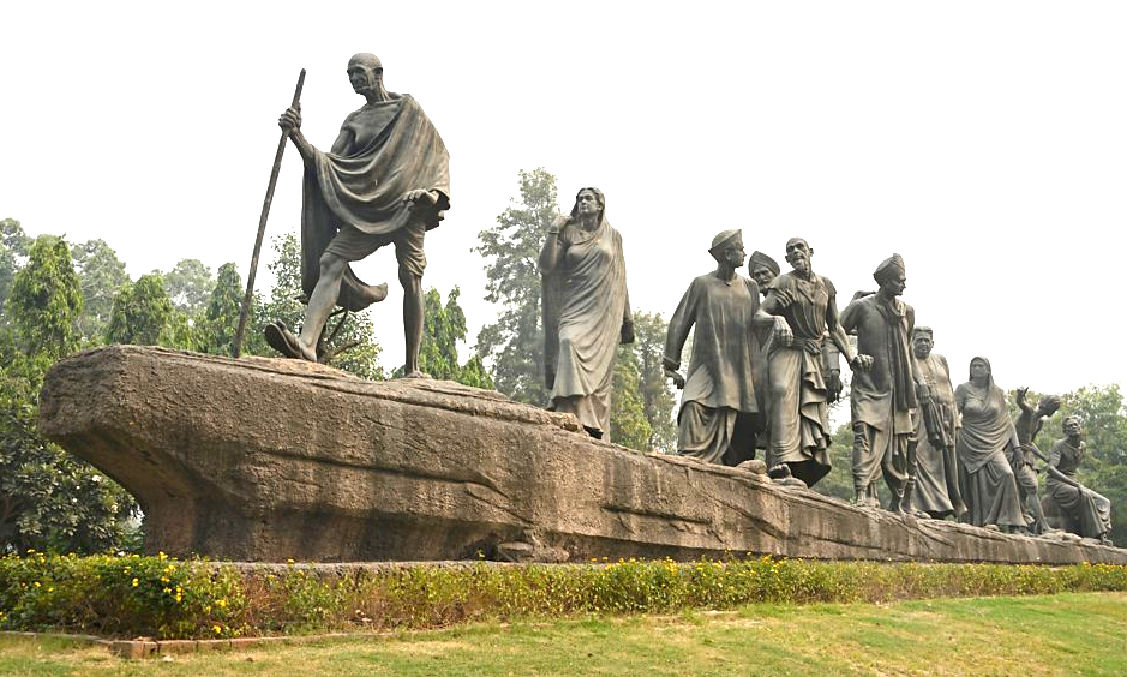 3. GANDI'S SALT MARCH - In 1930, India was firmly under British rule and the overseas oppressors had a monopoly on salt: the Indian people were prohibited from making or selling it themselves, and the commodity was heavily taxed. Mahatma Gandhi decided to protest the ban (in his signature non-violent style), stepping out of his ashram and marching 250 miles to the ocean to collect his own salt. He picked up tens of thousands of supporters along the way, with many of them being arrested. The protest established Gandhi as a force to be reckoned with, and it was under his guidance that India reached independence from the Brits in 1947.

4. WASHINGTON MARCH FOR JOBS & FREEDOM - In 1963, over 200,000 protesters gathered in the American capital to push for better rights for black Americans, who were still suffering from inequality and discrimination. Those who gathered in front of the Lincoln Memorial were lucky enough to hear Martin Luther King Jr. deliver his celebrated "I have a dream" speech – perhaps the most famous public address in modern history. The protest was a success: the leaders met with President Kennedy afterwards to discuss their aims and the march was instrumental in the passing of the Civil Rights Act of 1964, which outlaws discrimination on the basis of race, colour, religion, or gender.

5. POLL TAX RIOTS - In March 1990, a series of riots broke out in opposition to Prime Minister Margaret Thatcher's new Community Charge, known as the "poll tax". The largest protest occurred in central London: it is estimated that between 180,000 and 250,000 attended. The initially peaceful protest escalated, with rioters attacking shops, nightclubs and car showrooms. Bars, cafés and cars were set on fire, the tubes were closed and members of the public and police officers were injured. The riots were a significant factor in the downfall of Thatcher, who resigned as Prime Minister later that year. Her successor, John Major, announced that the tax would be abolished.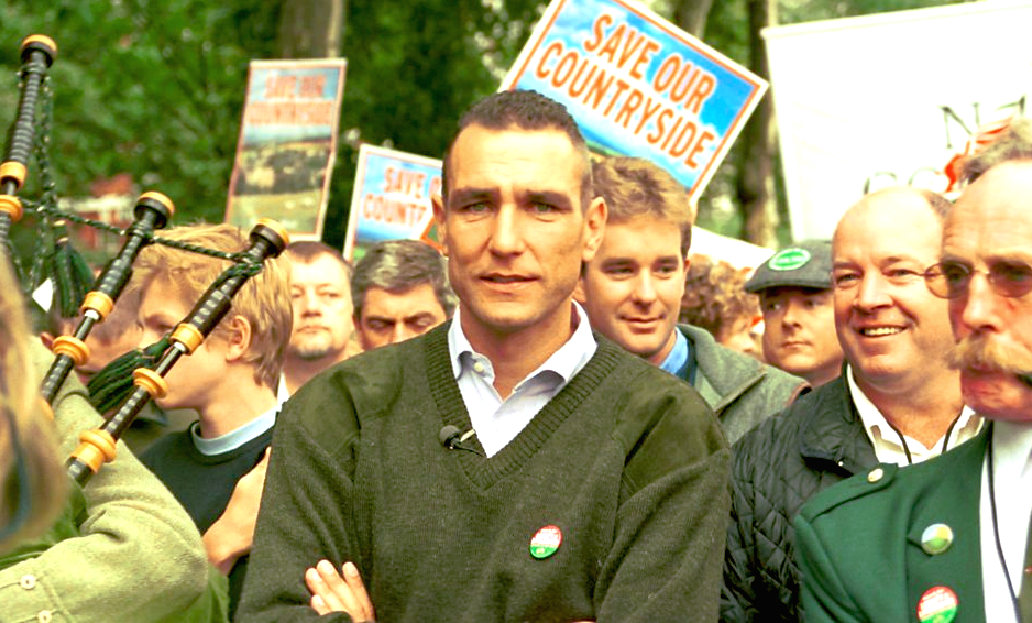 Vinnie Jones in green, marching for farm workers on low pay.
6. COUNTRYSIDE ALLIANCE MARCH - On 23 September 2002, it is estimated that 400,000 people attended the Liberty and Livelihood march organised by the Countryside Alliance. The attendees, who included then Tory party leader Iain Duncan Smith and actor Vinnie Jones, were protesting against a ban on fox-hunting as well as seeking to raise awareness of rural issues such as low incomes, poor services and farming. According to police, the crowd of pro-hunting supporters was so vast it took those queuing at the start of the route more than six hours to filter through. Not sure about cruel sports element, fine with demonstrating against low wages and destruction of green belt, with housing over-developments.

7. STOP THE WAR MARCH - On 15 February 2003, with the war on Iraq imminent, a London march organised by the campaign group Stop the War Coalition attracted in excess of a million people – making it the largest protest ever staged in Britain. But the Brits weren't the only people protesting against the invasion of Iraq: demonstrations were coordinated around the world, with an estimated three million taking to the streets of Rome. This global 15 February remonstration is thought to be the largest protest event in human history but, despite the enormity of public resistance, the invasion of Iraq by American-led Coalition troops began five days later. And the British rewarded the Criminal Invasion based on fabricated intelligence, by making Tony Blair a Knight of the Garter, even though a war criminal. Proof positive, the Royals are out of touch with reality. More of those links to slavery perhaps?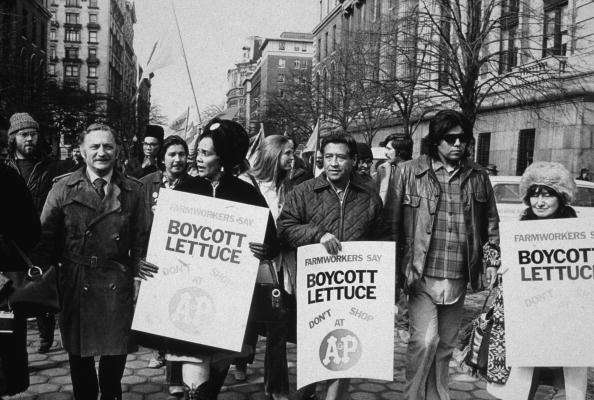 Farm workers protests over minimum wage, led to better conditions for workers.
8. DELANO GRAPE BOYCOTT

Cesar Chavez advocated for peaceful boycotts, protest, and a grueling yet nonviolent 25-day hunger strike which led to legislative changes to end exploitative abuse of America's farm workers in the late 1960s. He led a five-year strike in Delano, Calif., bringing together over 2,000 farmers to demand minimum wage primarily for underpaid overworked Filipino farmworkers. This caused more than 17 million Americans to boycott California grapes, which helped secure unions, better wages and security for farmworkers.

"I am convinced that the truest act of courage, the strongest act of humanity, is to sacrifice ourselves for others in a totally non violent struggle for justice." - Cesar Chavez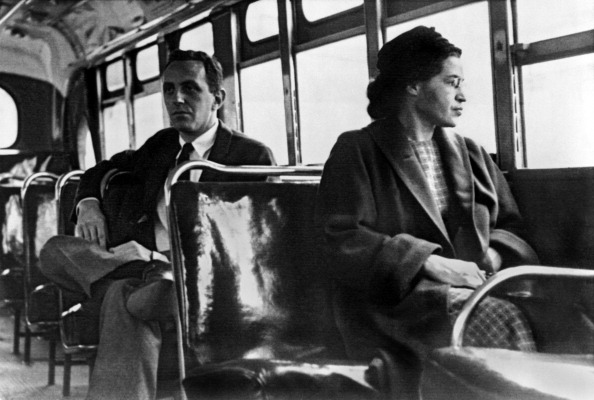 Big thanks to Rosa Parks, for having the gumption to stand up for her civil rights.
9. MONTGOMERY BUS BOYCOTT

There are times when one person's peaceful actions can bring about more change than anyone can imagine. Rosa Parks' refusal to give up her seat to a white passenger on a bus in Montgomery, Ala., is one such example. Her defiant act symbolized greater civil rights, spreading the message that all people deserve equal seats. The U.S. Supreme Court ruled a year later in 1956, segregation on public buses unconstitutional.

"People always say that I didn't give up my seat because I was tired, but that isn't true. I was not tired physically, or no more tired than I usually was at the end of a working day. I was not old, although some people have an image of me as being old then. I was forty-two. No, the only tired I was, was tired of giving in." — Rosa Parks

10. SINGING REVOLUTION

sang its way out of the rule under the Soviet Union. In 1988, more than 100,000 Estonians gathered for five nights to protest Soviet rule. This was known as the Singing Revolution. For Estonians, music and singing acted as a way to preserve culture while the small but fierce country held it's own during invasion from Germany, Sweden, Denmark and others. In 1991, after decades of Soviet rule, a country with just 1.5 million people regained it's independence.

"Land of my fathers, land that I love / I've given my heart to her / I sing to you, my supreme happiness / My flourishing Estonia!" - lyrics from Mu Isamaa, On Minu Arm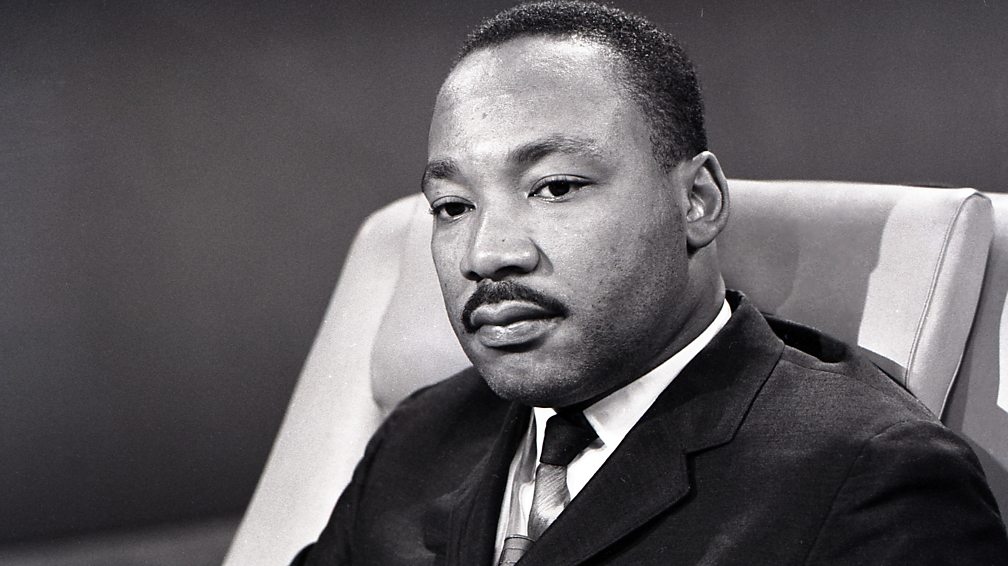 An inspiration, Martin Luther King. We've seen a definite uptick in civil unrest recently. It started with clashes around lockdown measures in the US and then exploded with the murder of George Floyd, with demonstrations turning to riots and a ripple effect that went global. The economic effects of lockdown have been acknowledged as a potential 'tinder box' for potential further unrest. Climate Change marches and protests are also high on the agenda of environmental activists.
https://www.dw.com/en/disruptive-climate-protests-do-they-help-or-hinder/a-61379793
https://www.dailymail.co.uk/news/article-12019733/Theyre-Just-Stop-Oil-fanatics-stage-protest-sparking-chaos-roads.html
https://uk.news.yahoo.com/protests-against-frances-pension-reforms-172708379.html
https://www.thesun.co.uk/news/22218519/french-cops-set-fire-grenade-may-day-pensions-riots/
https://www.nationalgeographic.co.uk/history-and-civilisation/2021/03/a-civil-unrest-expert-on-crowd-control-and-why-the-uk-may-see

ATLANTIS: THE LOST CITY OF
CHAT GPT BY OPEN AI - ARTIFICIALLY INTELLIGENT SCRIPT WRITING MAN Vs MACHINES
CLAYMORE - NORTH SEA OIL RIG, OCCIDENTAL, ELF AQUITAINE, TALISMAN & REPSOL
CORONATION DAY PROTEST ARRESTS, METROPOLITAN POLICE, 6TH MAY 2023, SKY NEWS
DOUNREAY - NUCLEAR POWER & MOD TESTING STATION, RADIOACTIVE LEAKS
GOD SAVE US ALL - FROM THE KING BRITAIN DESERVES, THE GUARDIAN 3RD MY 2023
JUST STOP OIL - LONDON CLIMATE PROTESTORS 2022-2023, SUELLA BRAVERMAN DENIAL OF RIGHTS
LIAM HOLDEN, WATERBOARDING, BRITISH ARMY GUILTY OF TORTURE, GUARDIAN MARCH 2023
NATIONAL GEOGRAPHIC - 27 MAY 2021 - CROWD CONTROL, PRITI PATEL'S POLICE STATE
NAZI GERMANY - SPECIAL NAVAL OPERATIONS
NAZI GOLD - LOST TREASURES, ADOLF HITLER'S $20 BILLION, BUNKERS, TRAINS, SHIPS, THE SUN 2021
NHS COVID CONTRACTS - MEDPRO FAST TRACK VIP PAYMENTS MICHELLE MONE OFFSHORE £29M
NWC - NATIONAL WHISTLEBLOWER CENTER, FOSSIL FUEL FRAUD
OPERATION ATLANTIS - J5 TAX EVASION PROBE, EURO PACIFIC INT. BANKING, PUERTO RICO
PC DAVID CARRICK - SERIAL RAPIST, METROPOLITAN POLICE - 16 JANUARY 2023, THE GUARDIAN
PIPER ALPHA - OCCIDENTAL PETROLEUM CALEDONIA RIG EXPLODED 6 JULY 1988 KILLING 165 MEN
POLAR JOURNAL - RUSSIAN NUCLEAR SUBMARINE GRAVEYARD, KARA & NORWEGIAN SEAS
SIZEWELL - A B & C NUCLEAR POWER STATIONS, SUFFOLK, ENGLAND
THE GUARDIAN - LOST CITY OF ATLANTIS RISES AGAIN TO FUEL A DANGEROUS MYTH 27-11-22
THE GUARDIAN - HMS VANGUARD NUCLEAR REACTOR CORE GLUED BOLT HEADS FEB 2023
TITANIC - OCEANGATE EXPLORATIONS MISSING BILLIONAIRE SUBMERSIBLE 21-22 JUNE 2023
WETHERSPOONS - ASTUTE HUNTER-KILLER TRAINING MANUAL FOUND IN PUB TOILET APRIL 2023
WGA STRIKES - WRITERS GUILD OF AMERICA: POOR PAY & USING AI TO REPLACE PEOPLE MAY 23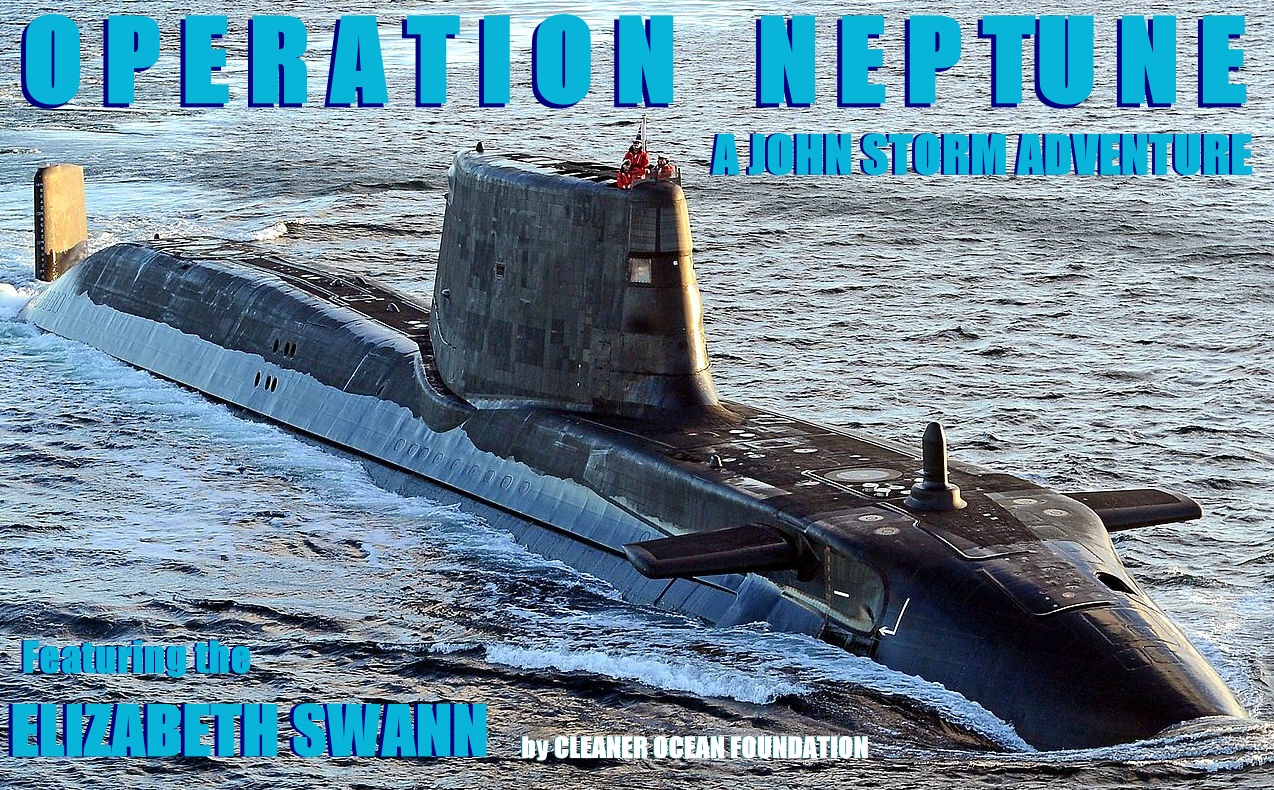 CHARACTERS | GOLD | MEDIA | MOVIES | SCREENPLAY | SUBMARINES
This website is Copyright © Cleaner Oceans Foundation Ltd., April 2023. Asserted as per the Berne Convention.
In this fictional story, the characters and events are the product of the author's imagination.