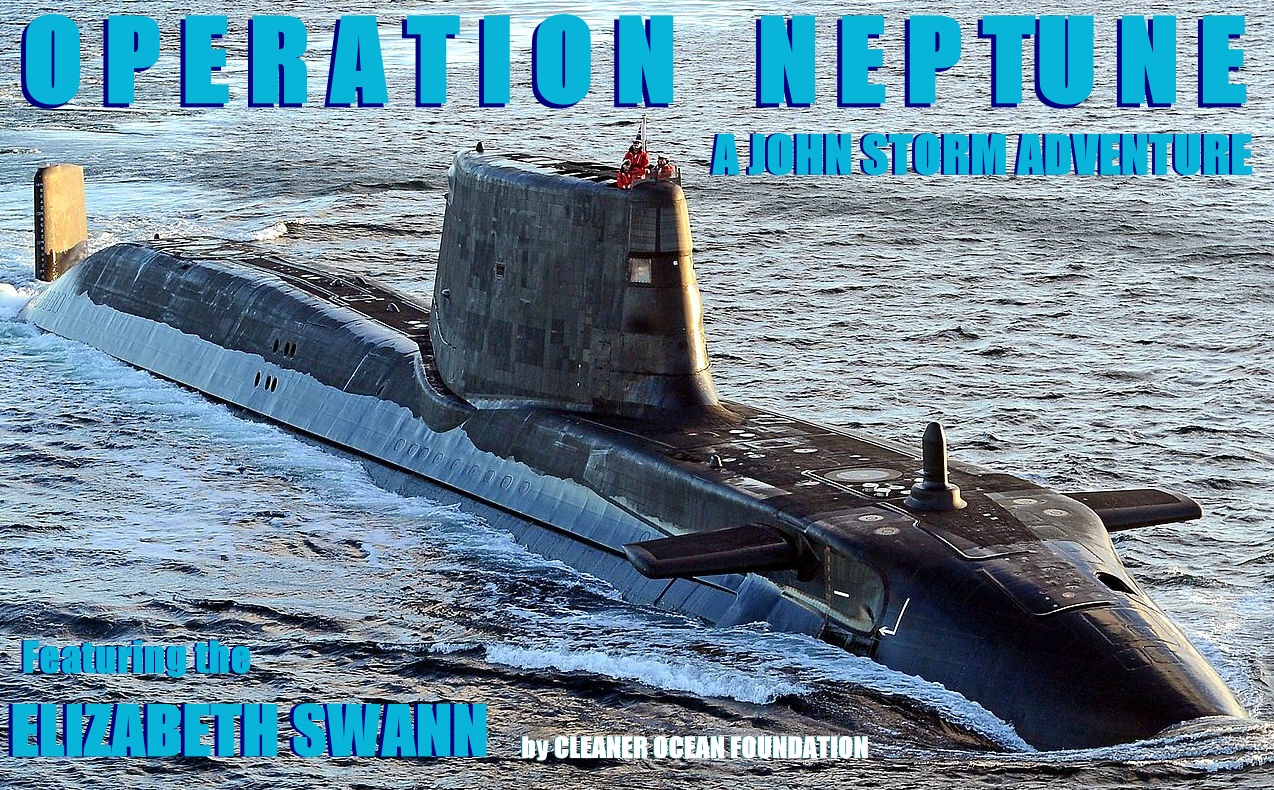 NORTH SEA HIJACK
ATLANTIS STORY MAP & OPERATION HOMEPAGE
Generally, Roger Moore, had great taste in clothes. He did not look good in the red and yellow wet suits, as Ffolkes, or James Bond. You can imagine, as a Scottish eccentric, his wardrobe would be full to overflowing, inspired a little by the clothing worn by Basil Rathbone and Nigel Bruce, in The Adventures of Sherlock Holmes.
North Sea Hijack (released as ffolkes outside the UK and as Assault Force on US TV) is a 1980 British adventure film starring Roger Moore, Lea Brodie, James Mason, Anthony Perkins and Michael Parks. It was directed by Andrew V. McLaglen and adapted by Jack Davies from his novel, Esther, Ruth and Jennifer.

This film was a vehicle for both Moore and Perkins to try to escape typecasting. Previously, Moore had been practically typecast as a womanising, happy-go-lucky playboy in such series as The Saint, The Persuaders! and as James Bond. In contrast to those parts, he portrays a bearded, eccentric, arrogant, cat-loving chauvinist with master strategist skills.


PLOT

Eccentric and cat-loving counter-terrorism consultant Rufus Excalibur ffolkes is asked by Lloyd's of London to develop a contingency plan, should any of the North Sea oil installations it insures be threatened. Months later, a North Sea supply ship named Esther takes on board a group of men posing as reporters who are to visit the oil production platform Jennifer. The leader of this group, Lou Kramer, hijacks the ship; the gangsters attach limpet mines to the legs of Jennifer and its accompanying oil drilling rig, Ruth, then issue a ransom demand for £25 million to the British government. Esther's crew tries to fight back, but is thwarted by Kramer's vigilance, and two of their number end up dead.

When the British Prime Minister and her staff consult Lloyd's, where both platforms are insured, about providing the ransom, the CEO informs them about ffolkes, and after some initial hesitation he is hired to take out the terrorists and retake the platforms. ffolkes enacts his plan by traveling to Jennifer as the aide of Admiral Brindsen, who was tasked by the Prime Minister to supervise the operation. With Ruth out of Esther's sight, ffolkes first asks the admiralty to prepare a fake explosion in order to distract Kramer from blowing up Ruth and to buy them more time, then arranges for having Brindsen and himself brought aboard the supply ship to take out the terrorist leaders from within while his men board from underwater. However, Kramer distrusts ffolkes and has him removed from Esther.

With his original plan thus upset, ffolkes persuades the Prime Minister to have the ransom helicopter drop off a bomb on Esther in case his team fails to take out Kramer's gang in time. Then he approaches the ship from underwater, and despite some mishaps he manages to thwart the activation of the detonators, leaving Kramer for dead, and prevent the bomb drop on Esther. Kramer, mortally wounded, makes one last attempt to blow up Jennifer, but is stopped by ffolkes and dies. Following the successful conclusion of the mission, ffolkes is rewarded for his service with three kittens named after Esther, Ruth and Jennifer.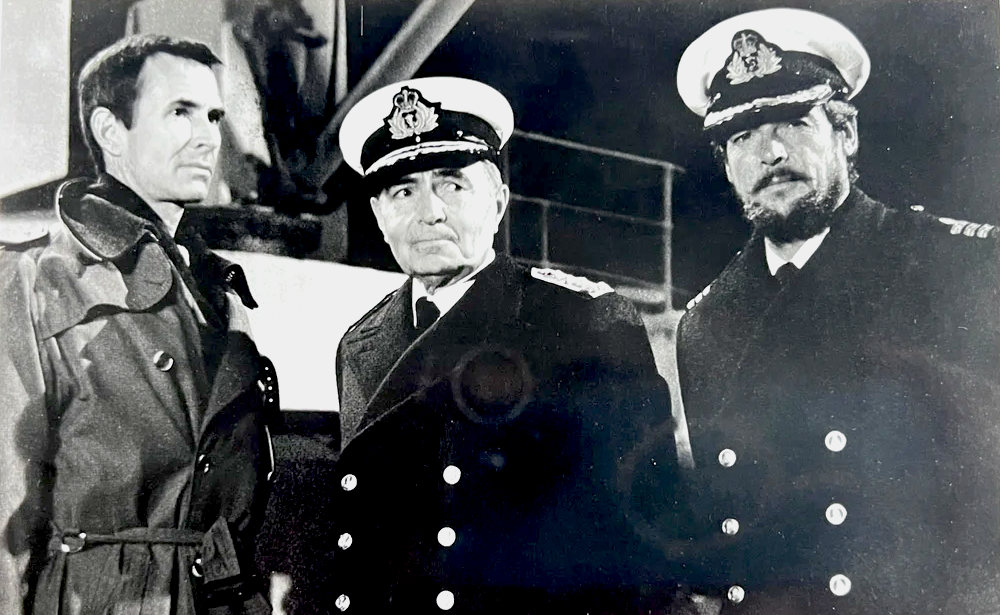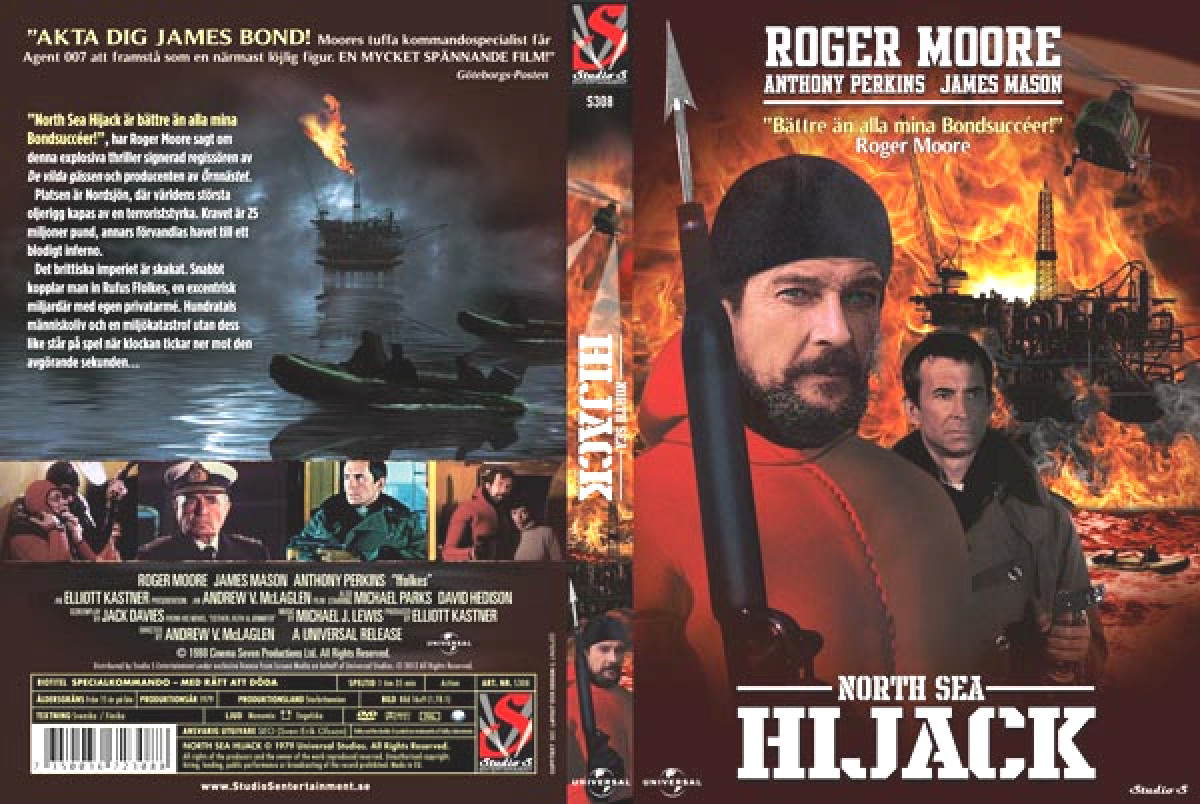 CAST

- Roger Moore as Rufus Excalibur ffolkes
- Lea Brodie as Sanna
- James Mason as Admiral Brindsen
- Anthony Perkins as Kramer
- Michael Parks as Shulman
- David Hedison as King
- Jack Watson as Olafsen
- George Baker as Fletcher
- Jeremy Clyde as Lord Privy Seal Tipping
- David Wood as Herring
- Faith Brook as Prime Minister
- Anthony Pullen Shaw as Ackerman
- Philip O'Brien as Webb
- John Westbrook as Dawnay
- Jennifer Hilary as Sarah
- John Lee as Phillips


RELEASE & RECEPTION

The film was a commercial disappointment. It was released as North Sea Hijack in the United Kingdom but in the United States and other English-speaking territories it was re-titled ffolkes. When it was first broadcast on American television in 1983, it was renamed Assault Force. In West Germany it was known as Sprengkommando Atlantik (lit. "Demolition Squad Atlantic"). Box office $2,993,772 (US only).

"The film's had so many title changes I've lost count," said Moore. "But everyone seems to like the character I play."

The Guardian said: "as pulp melodramas go, it's quite fun". The Los Angeles Times called it: "a vigorous but lacklustre high-seas adventure... there are lots more conferences than bravura acts of daring... even so, it is ingenious and well crafted." Roger Ebert and Gene Siskel selected the film as one of their "dogs of the year" in a 1980 episode of Sneak Previews. The film hold a 43% on Rotten Tomatoes based on six reviews. Quentin Tarantino called the film Roger Moore's best.


20,000 LEAGUES UNDER THE SEA - JULES VERNE, WALT DISNEY, KIRK DOUGLAS, JAMES MASON
AGENT S-03 OPERATION ATLANTIS, 1965 ITALIAN EURO SPY-FI, JOHN ERICSON
AQUAMAN - JASON MOMOA - WARNER BROS. DC STUDIOS 2018
ATLANTIS: THE LEGEND BEGINS (BBC) NETWORK TV SERIES 2013
ATLANTIS: THE LOST CITY OF
ATLANTIS: THE LOST CONTINENT - MGM 1961
ATLANTIS: THE LOST EMPIRE, 2001 LIVE ACTION FANTASY, DISNEY
BEAR ISLAND: ALISTAIR MACLEAN 1979 THRILLER, ARCTIC HUNT FOR NAZI U-BOAT GOLD
CLASSIC WWII & COLD WAR, BEST SUBMARINE MOVIES
CRIMSON TIDE - 1995, DENZEL WASHINGTON, GENE HACKMAN, BUENA VISTA
DEEPWATER HORIZON - BP OIL SPILL DISASTER BIOPIC 2016
DESTINATION TOKYO - CARY GRANT
GRAY LADY DOWN - 1978 SUBMARINE DEEP SEA RESCUE DRAMA, CHARLTON HESTON
HELL AND HIGH WATER - RICHARD WIDMARK
HUNTER KILLER - 2018, GERARD BUTLER, GARY OLDMAN 2018
ICE STATION ZEBRA - ALISTAIR MACLEAN SUBMARINE ARCTIC THRILLER 1968 ROCK HUDSON, MGM
K19 - THE WIDOWMAKER, HARRISON FORD & LIAM NEESON, 2002, PARAMOUNT NAT. GEOGRAPHIC
LAW ABIDING CITIZEN - 2009 VIGILANTE ACTION THRILLER, GERARD BUTLER, JAMIE FOX
NORTH SEA HIJACK: ROGER MOORE, JAMES MASON 1980 ADVENTURE, CINEMA SEVEN & UNIVERSAL
THE HUNT FOR RED OCTOBER - 1990 US SPY THRILLER (SEAN CONNERY, ALEC BALDWIN) PARAMOUNT
THE SPY WHO LOVED ME - 1977, ROGER MOORE AS JAMES BOND 007, ALBERT R BROCCOLI
THE INVADERS - LAURENCE OLIVIER
U571 - WWII U-BOAT SUBMARINE DRAMA, THE CAPTURE OF THE ENIGMA DECODING MACHINE
UNDER SIEGE - STEVEN SEGAL 1992 THRILLER, USS MISSOURI, NAVY SEAL CASEY RYBACK
WE DIVE AT DAWN - ERIC PORTMAN, JOHN MILLS
CHARACTERS | GOLD | MEDIA | MOVIES | SCREENPLAY | SUBMARINES
This website is Copyright © Cleaner Oceans Foundation Ltd., August 2023. Asserted as per the Berne Convention.
In this fictional story, the characters and events are the product of the author's imagination.